If you purchase one of the products recommended in this article, I might receive a small affiliate commission. Thank you for your support!
Since the first Timberland boot was invented in 1973, they have been the leader in men's fashion as one of the most worn work-style boots. Aside from heavy duty work shoes, you can find out how to wear Timbs with jeans for any occasion.
The fall and winter seasons are the best times to wear a pair, but they can generally be worn year-round. The most popular is the wheat color Timberland boot, also known as the "yellow" boots. Made of nubuck leather, each pair is available in different colors from rust to navy. The premium boots also have different upper styles at the ankle, with some even available in zebra print!
When wearing jeans with Timbs, you have the option of a casual look or a more spruced-up look. Try to keep your casual look simple, avoiding a busy color palette, to keep your look smooth. This way, it doesn't look off-putting or mismatched in style.
When styling your jeans with Timbs for evenings or one-of-a-kind moments, pair different textures like cashmere and leather styles. This will complement the luxury nubuck material. Try the looks below, to learn how to wear Timbs with jeans for everyday and special occasions.
Destroyed Boot Cut Jeans, Jean Jacket, T-Shirt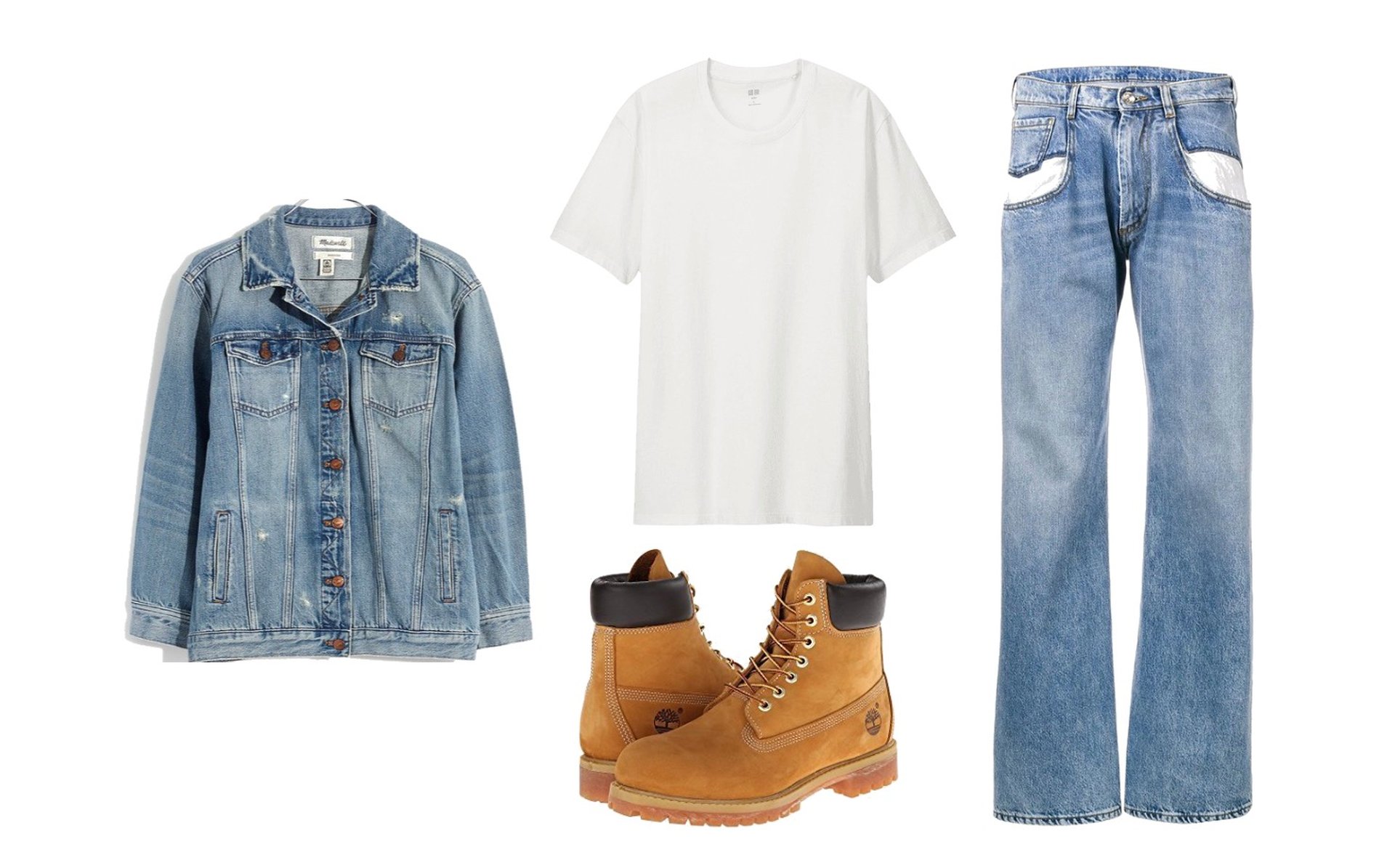 Wear a jean jacket with a shearling collar for colder days. Add a white t-shirt and distressed denim in a medium wash. Your jacket can also be medium-washed if you want to create a solid, jean color palette.
If you want to switch things up, you can wear black denim instead. You can wear wheat color Timbs with this look and accessorize with a silver-tone necklace. For a different outfit choice, wear a black t-shirt, black denim, and red* Timbs, instead of wheat.
Graphic Tee and Straight-Leg Jeans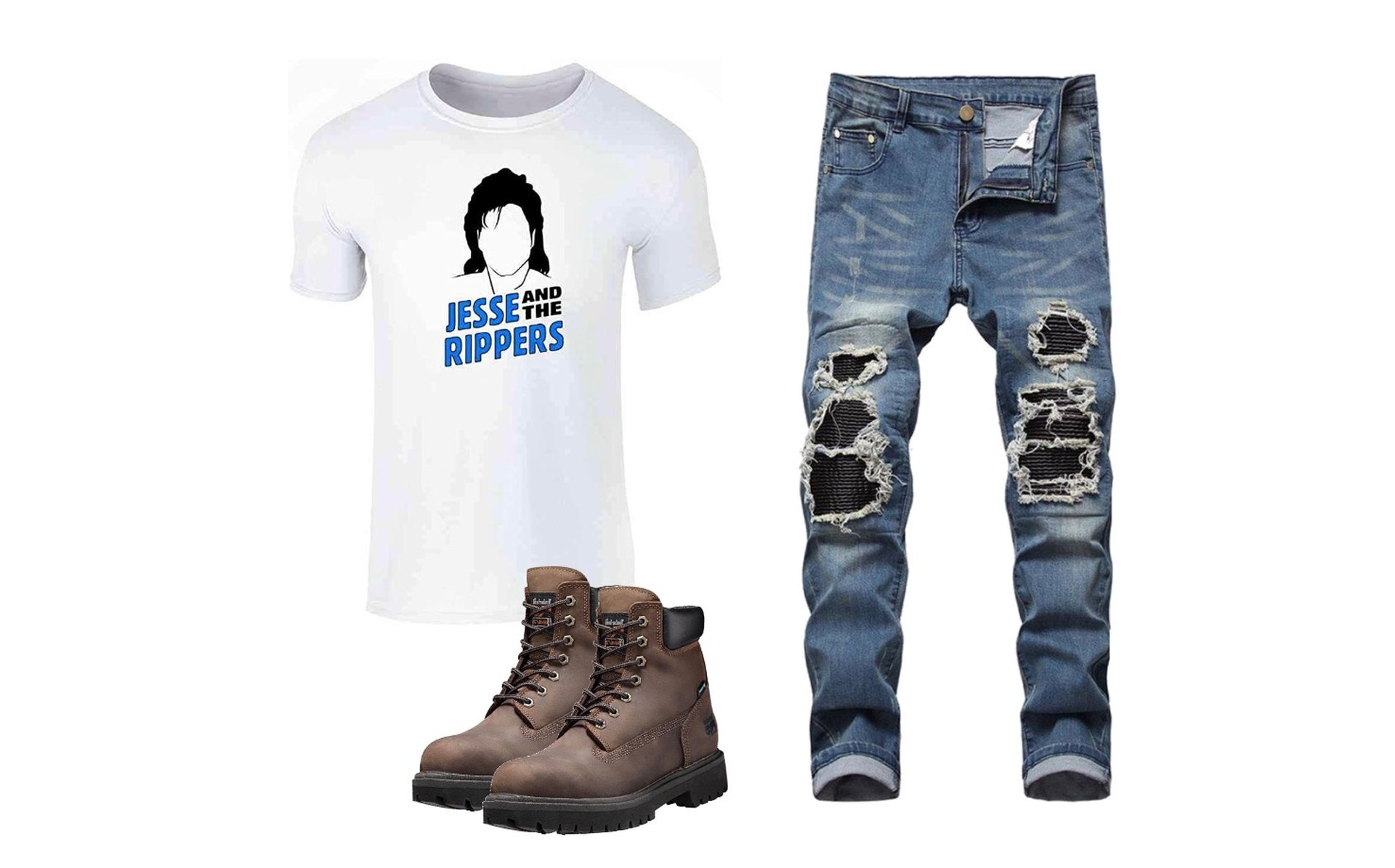 A simple method for solving how to wear Timberland boots with jeans is with a graphic t-shirt and distressed, straight-leg denim. Choose a pair that has a special wash effect like whiskering, bleach spotting, or a dirty wash. Choose colors that will stand out against the effects on your jeans like orange and red graphic prints, if you're into color.
Since your jeans will stand out, keep your graphic shirt simple. Avoid wearing a shirt that has too many elements printed on it. Try to wear your shirt a bit more fitted, rather loose, for a modern look.
Read: How To Style Straight Leg Jeans
Wool Coat with Toggle Closures, Sweater/Sweater Vest, Collar Shirt, Skinny Jeans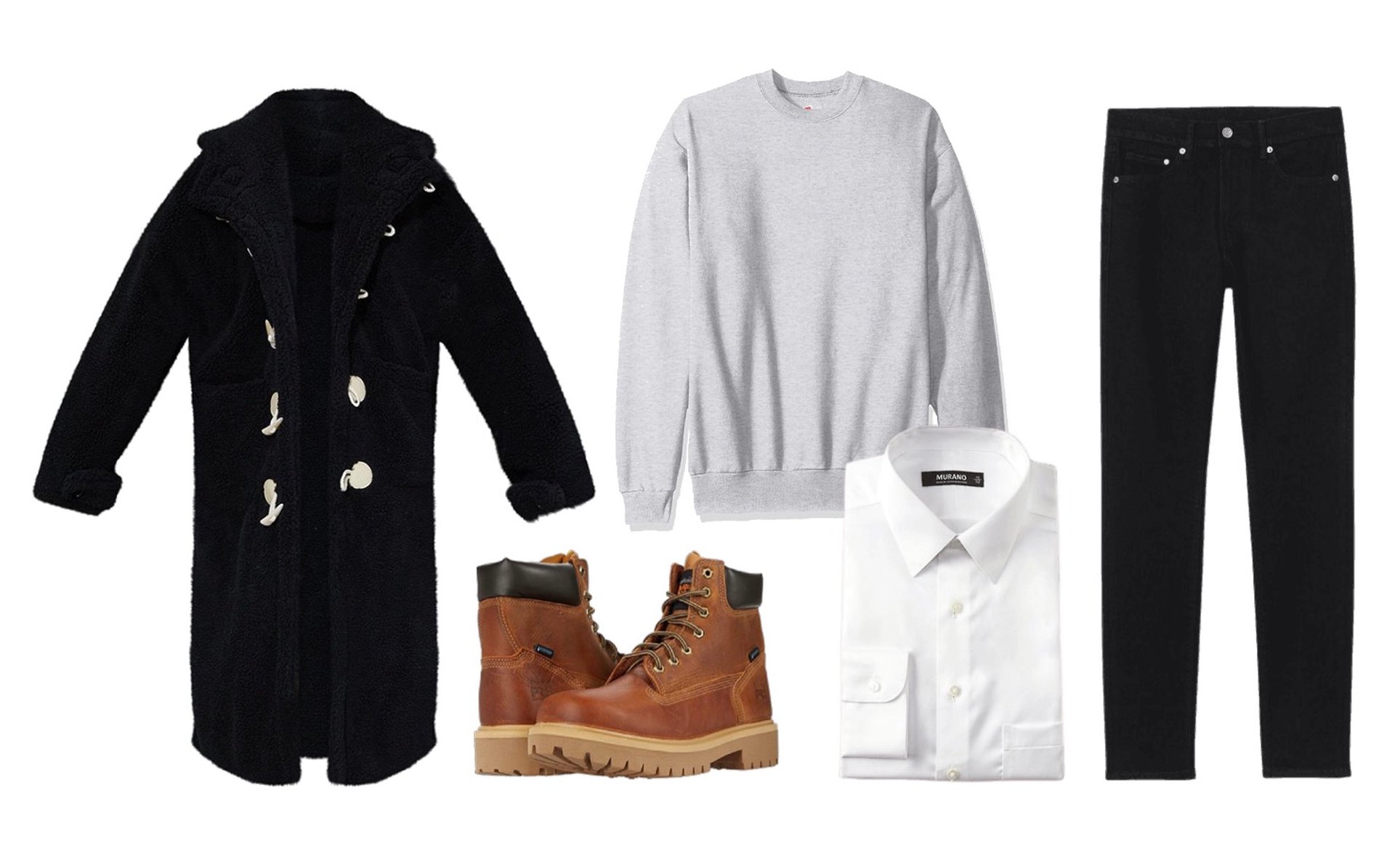 If you're dressing up your jeans for work or a special occasion, you can wear a wool coat with Timbs. Try choosing a coat in black or a dark blue color, that also has black buttons or toggle closures. This look has many layers when added with a sweater and a collared shirt. You can wear a sweater vest if you want to get this look, but don't want to be too warm.  Your shirt can be a crisp white color so that all of the colors stand out and blend well with your Timbs.
Try wearing dark-washed skinny jeans, without any effects or distressed elements like rips/tears. Wear Rust Nubuck/Medium Brown Timbs. You can wear a necklace in a gold tone to compliment the brown color in your boots. Since your sweater and shirt underneath will cover your wrists, there's no need for a watch, unless you want to cuff your sleeves, sometime during the day.
Long-Sleeve Flannel, T-Shirt, Black Straight-Leg Jeans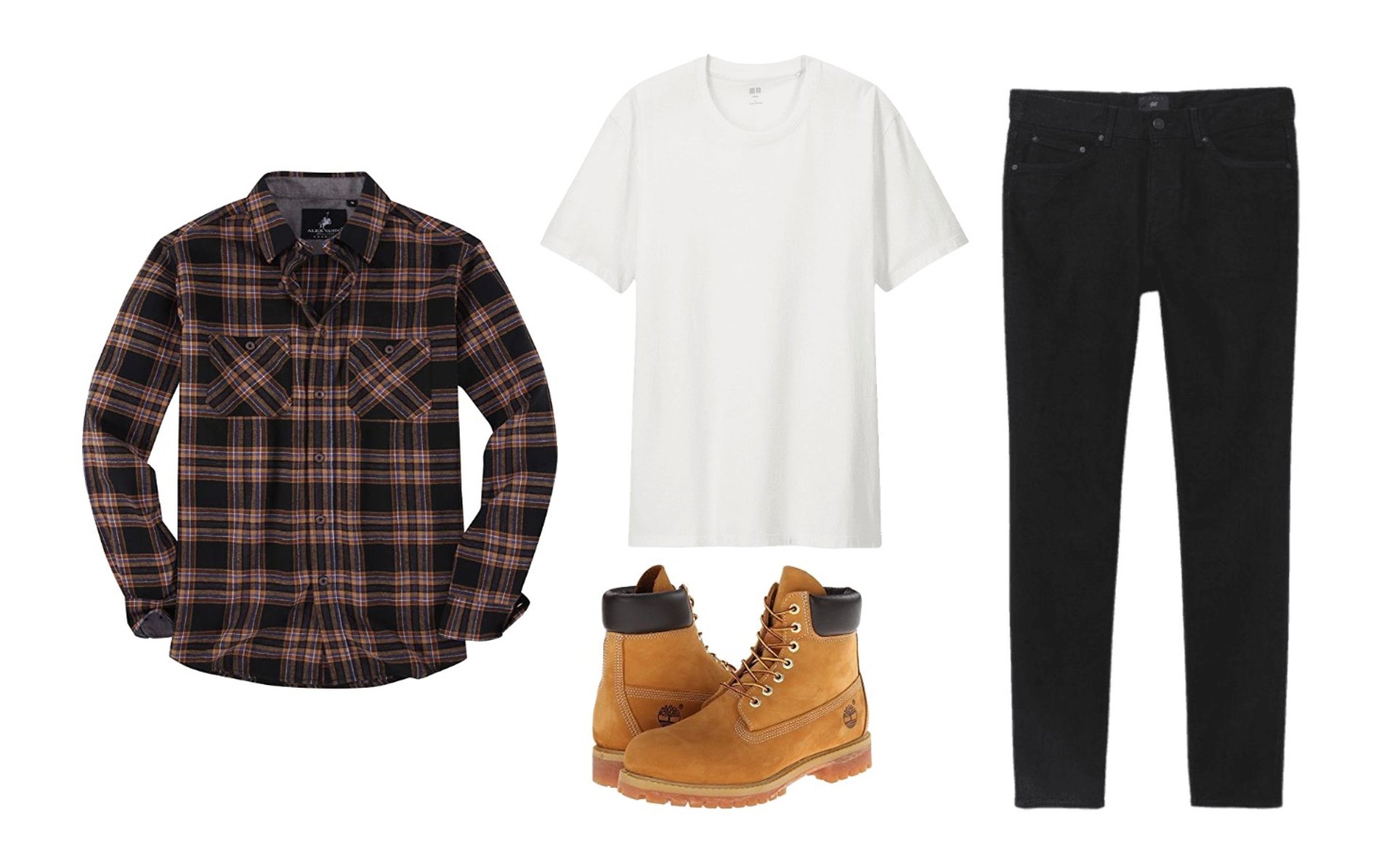 A flannel shirt is how to wear Timbs with jeans and look casual, with a touch of sophistication. Add a white t-shirt to your look with black straight-leg jeans, in a destroyed style. This look can be worn with wheat Timbs as well. You can wear your flannel shirt open, leaving your white shirt exposed. Choose a scoop neck t-shirt, instead of a v-neck, to compliment the sharp structure of the flannel's collar.
You can wear a black and red flannel, or you can wear a different color like camel and black. Add a long, single necklace or stack a shorter necklace with a longer one. Keep the pendants on your necklace relatively smaller in size, so that your accessories don't overpower your look.
Bomber Jacket, T-Shirt, Dark-Wash Jeans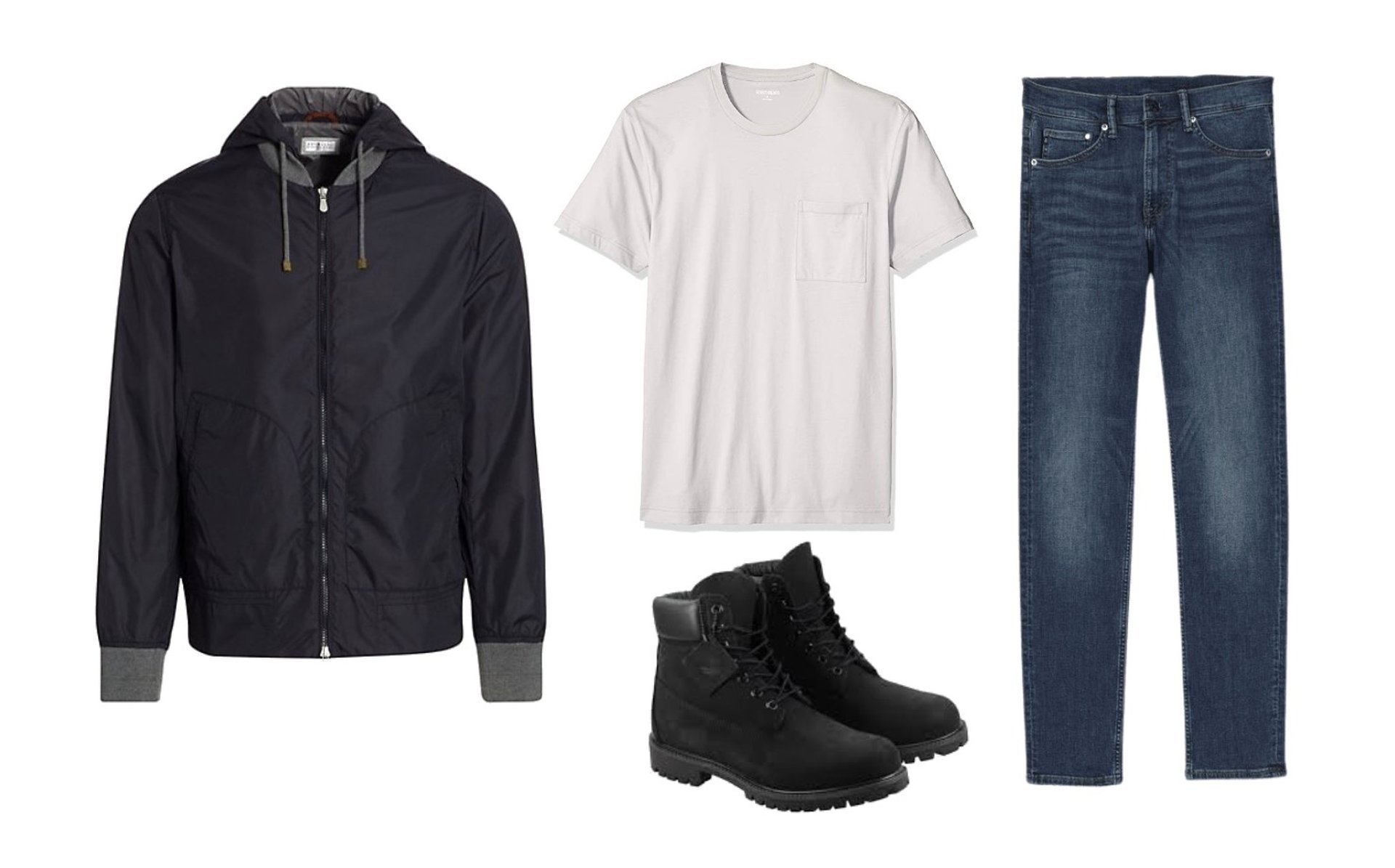 For a more suave look, you can wear a bomber jacket. Try choosing a jacket in black or blue. If you want to know how to wear Timbs with jeans and look more clean-cut, you can wear dark-washed jeans and fold the legs into cuffs on each side. This will give you an urban look that is also chic.
You can wear black or navy Timbs. You don't have to wear accessories with this look either, since your shirt will have a scoop neck and the patches in your shirt can act as the focal point for accessories. If you want to wear the classic Timbs in wheat with this look, you can wear an olive color jacket, instead of black or blue.
Read: How to Wear Jeans With High Tops
Sweatshirt, Tee, Boot Cut Jeans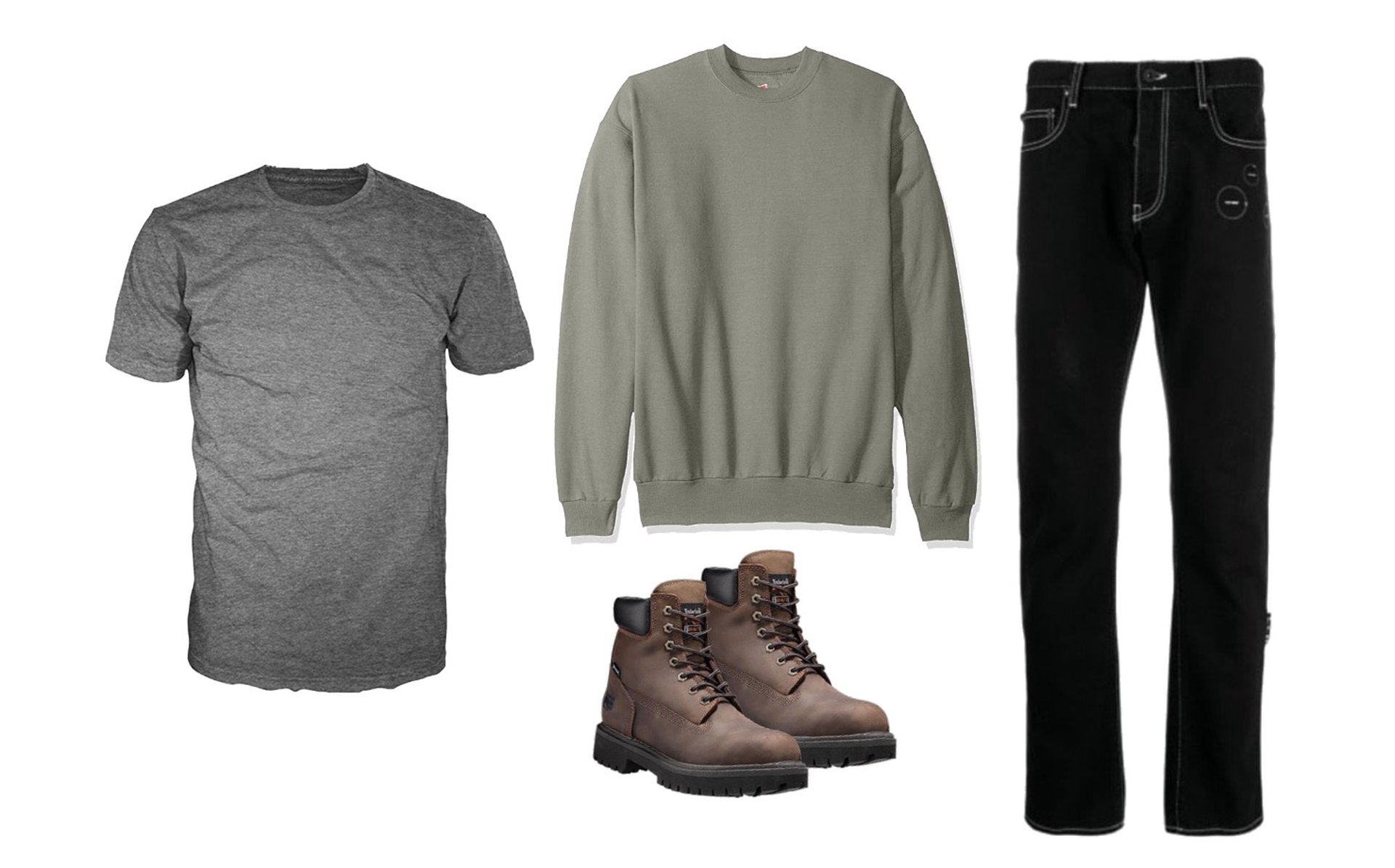 To keep things simple, you can wear a sweatshirt with a t-shirt underneath. Your tee should be longer than the sweatshirt so that it peeks out just enough to create a color block. Wear a long-sleeve sweatshirt in dark gray or green. You can wear black, boot-cut jeans that are also destroyed only at your knees (on both sides).
This keeps your look rugged, yet well-put-together since you won't have too many distressed elements. You can wear a jacket with this look, as well, by wearing a sweatshirt that isn't as thick.
Bomber Jacket, Hoodie, Slim Jeans
If you want to wear a layered look, while staying warm in cold weather, you can wear a hoodie underneath a bomber jacket. Switch things up with this look by wearing a bright color hoodie that's unexpected. You can wear a bright pink hoodie with a gray or black jacket. A soft, pastel pink color is how to wear Timberland boots with jeans while adding vibrancy. You can also wear distressed jeans that are light-washed and slim at the ankle.
Read: How to Wear Boot Socks With Jeans
Leather Jacket, Button-Front Polo, Boot Cut Jeans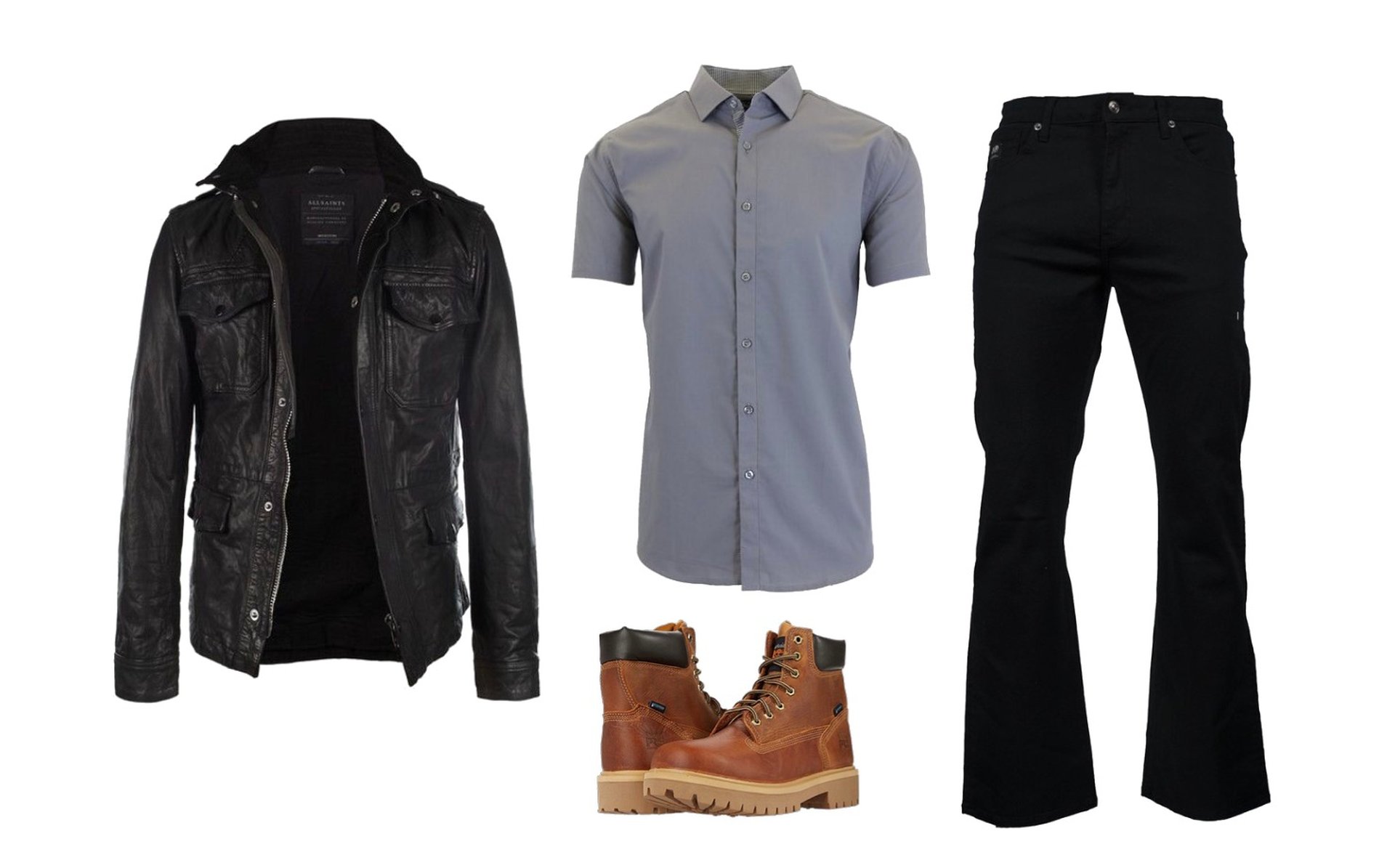 For a night out for dinner, or if you're going to a more upscale event that's also casual, you can wear a polo-style shirt that is half-buttoned in the front. Add a leather jacket that has a fur-like collar or shearling that also comes in black. You can add black jeans to create a monochromatic palette. Off-set every piece in your outfit with wheat, rust, or medium brown Timbs.
T-Shirt, Cargo-Style Jeans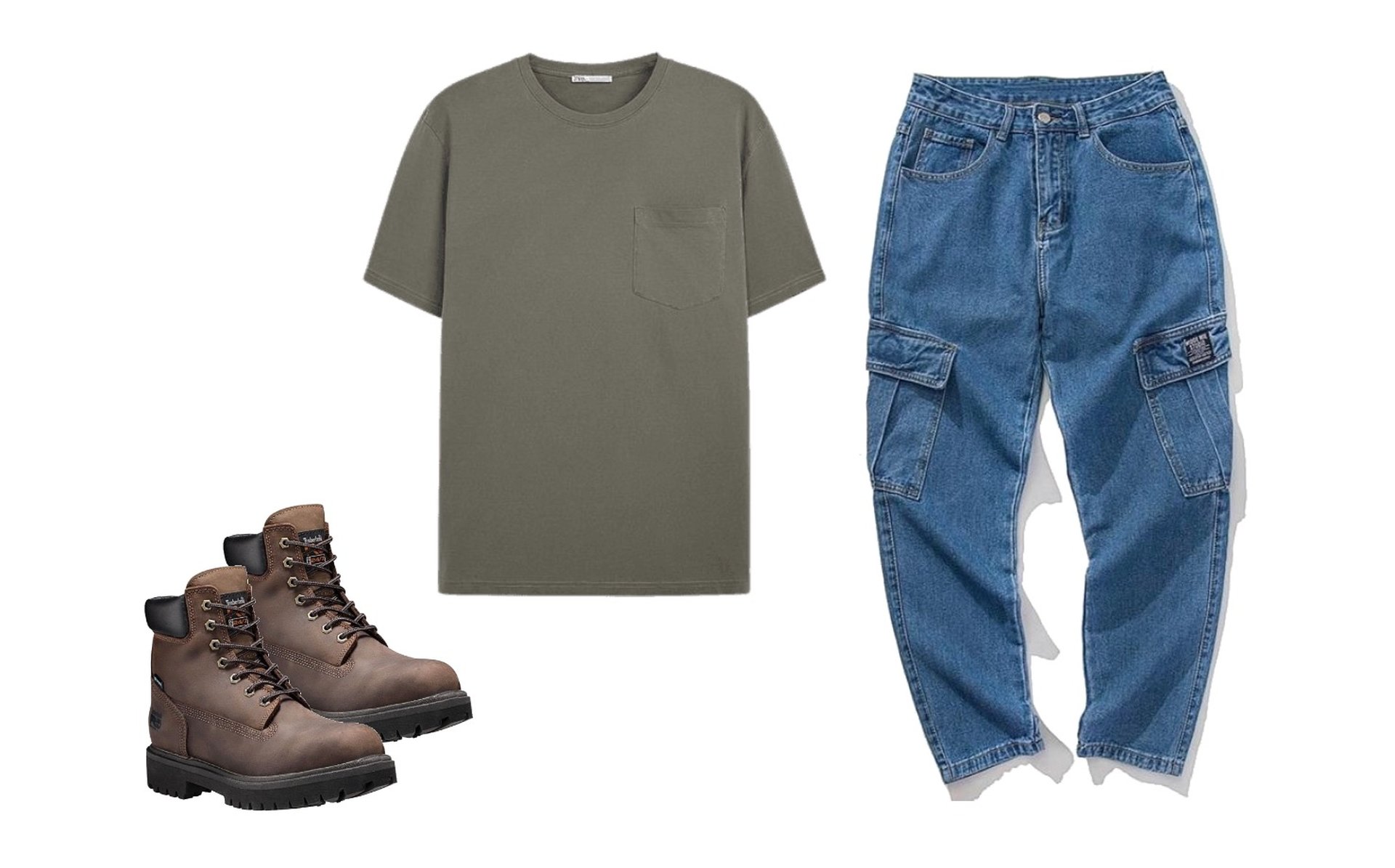 If you want an edgy look that's also simple, try wearing a t-shirt that has one pocket. A gray, white, or black shirt will work well with this look. You can cuff your sleeves or choose a shirt that has a cuff design. Keep your shirt looser, rather fitted, for a baggy look that's not too slouchy. Wear cargo jeans with pockets on the legs. This will be more unique since cargo pants are unexpected! Wear medium brown Timbs and be sure your jeans don't fit too snug.
Black Jeans, Black Puffer Coat, White T-Shirt, Scarf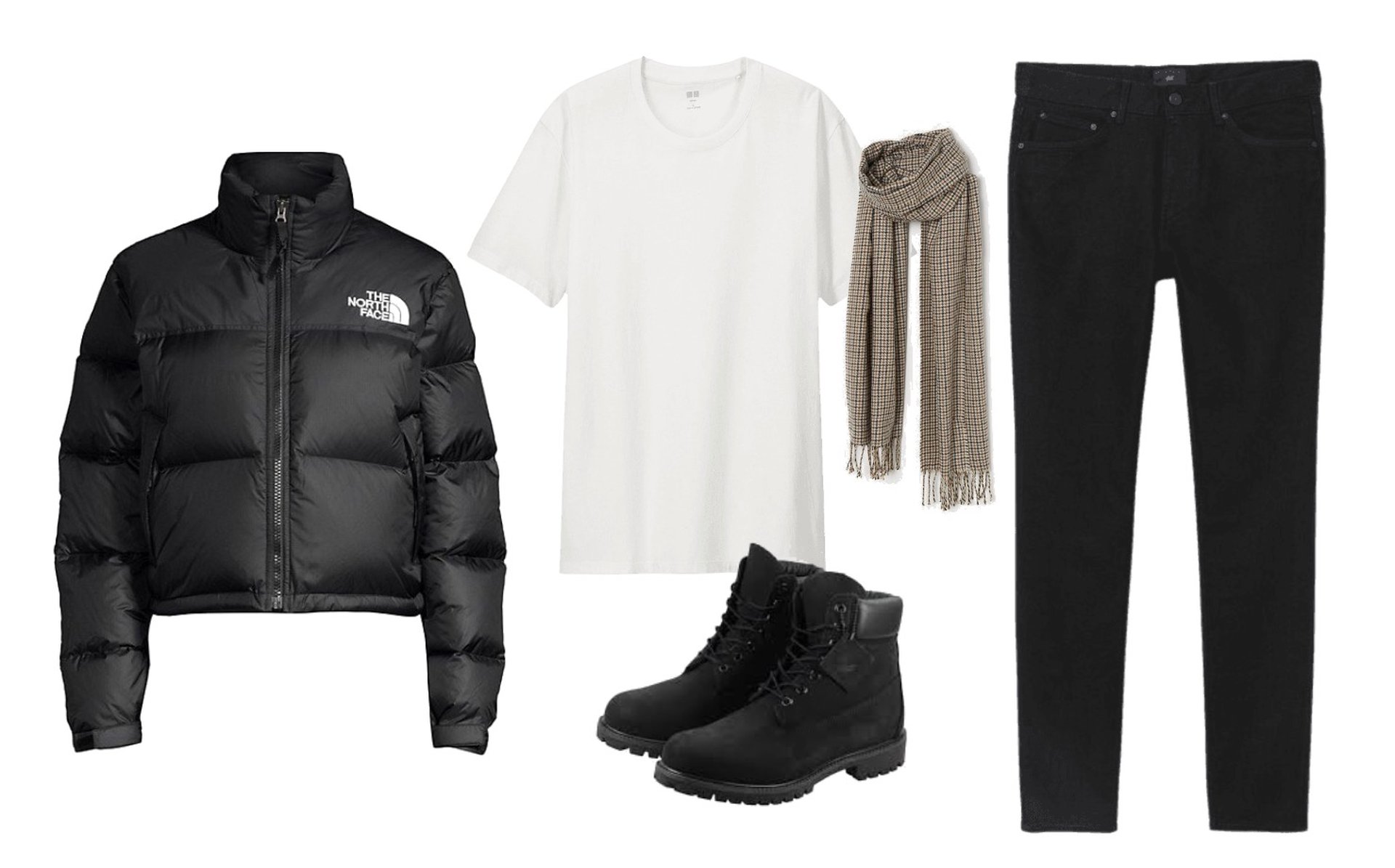 If you want to know how to wear Timbs with jeans and a full-on coat, try wearing a black coat with side pockets and a puff design. Make sure your coat doesn't have a hood or comes with a removable one. This way, you can wear your coat in a collar-like style. Wear your coat unzipped or buttoned and add a taupe or beige color scarf that has fringe detailing.
Wrap the scarf around your neck once, so that both ends are completely open, exposing the front of your neck. Wear black jeans in a boot-cut, straight-leg or skinny style and black Timbs.
Timberland boots are the go-to boot for all weather types. They are especially perfect in the fall and winter, for both style and function to keep you warm.
Although the wheat color is the most popular, the many colors they come in are a plus, allowing you to pair them with both bright and neutral colors. The Nubuck leather material brings every look together with a texture that is slightly raised, yet smooth to the touch, sort of like velvet.
Read: How to Wear Duck Boots With Jeans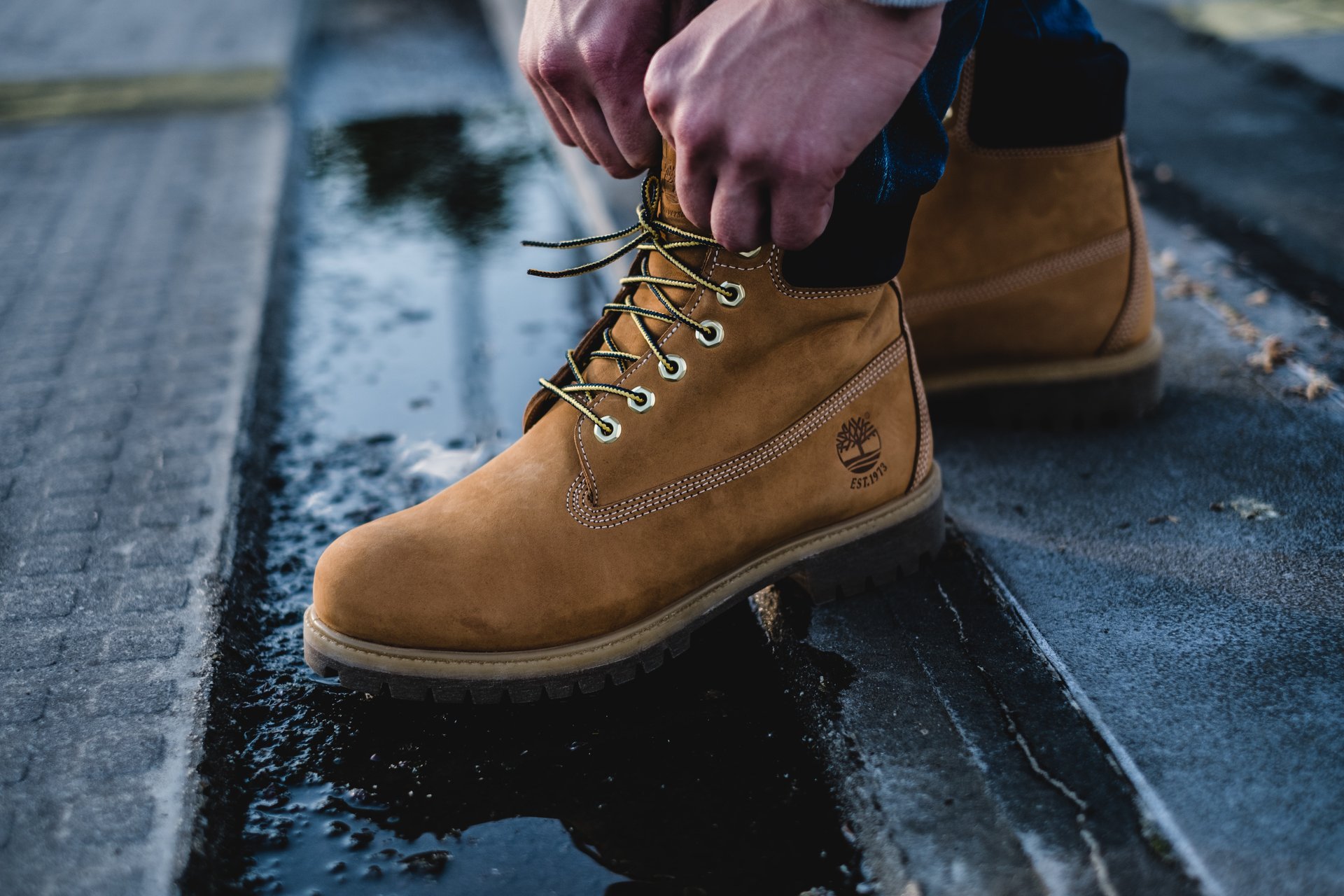 Do you tuck jeans into Timbs?
You can tuck jeans into Timbs, but you don't want to tuck them in too tight. This will create a look that is forced. Instead, wear boot-cut jeans or skinny jeans, so that the hem of your jeans automatically falls into your boots. If you need to tuck your jeans, only pull them into the shoes slightly at each leg opening, to avoid an unflattering bunching look.
What jeans go with black Timberland boots?
Distressed denim pairs well with black Timberland boots. For a clean, tapered look, opt for skinny or straight-leg jeans. For a more urban look, you can wear boot-cut jeans.
Can you wear Timbs with skinny jeans?
Yes! If you wear skinny jeans, try not to have your jeans too tight. This will make your jeans look too small, instead of fitted. Skinny jeans and Timbs are best paired with layered shirts, sweaters, and sweatshirts.