If you purchase one of the products recommended in this article, I might receive a small affiliate commission. Thank you for your support!
Straight leg jeans are among the most classic silhouettes, and learning how to style straight leg jeans is pretty straight forward. This style of jeans has soared in popularity over the past couple of years and are a staple to have for each season. The bottoms can be paired with virtually any top, from a solid t-shirt to a sheer blouse. While over time they've been joined by the 2000's skinny jeans and the newer, wide-leg trend, they remain the best choice for versatility and are an easy pair of jeans for styling.
Here are some of the best ways to wear your straight leg jeans.
Blazer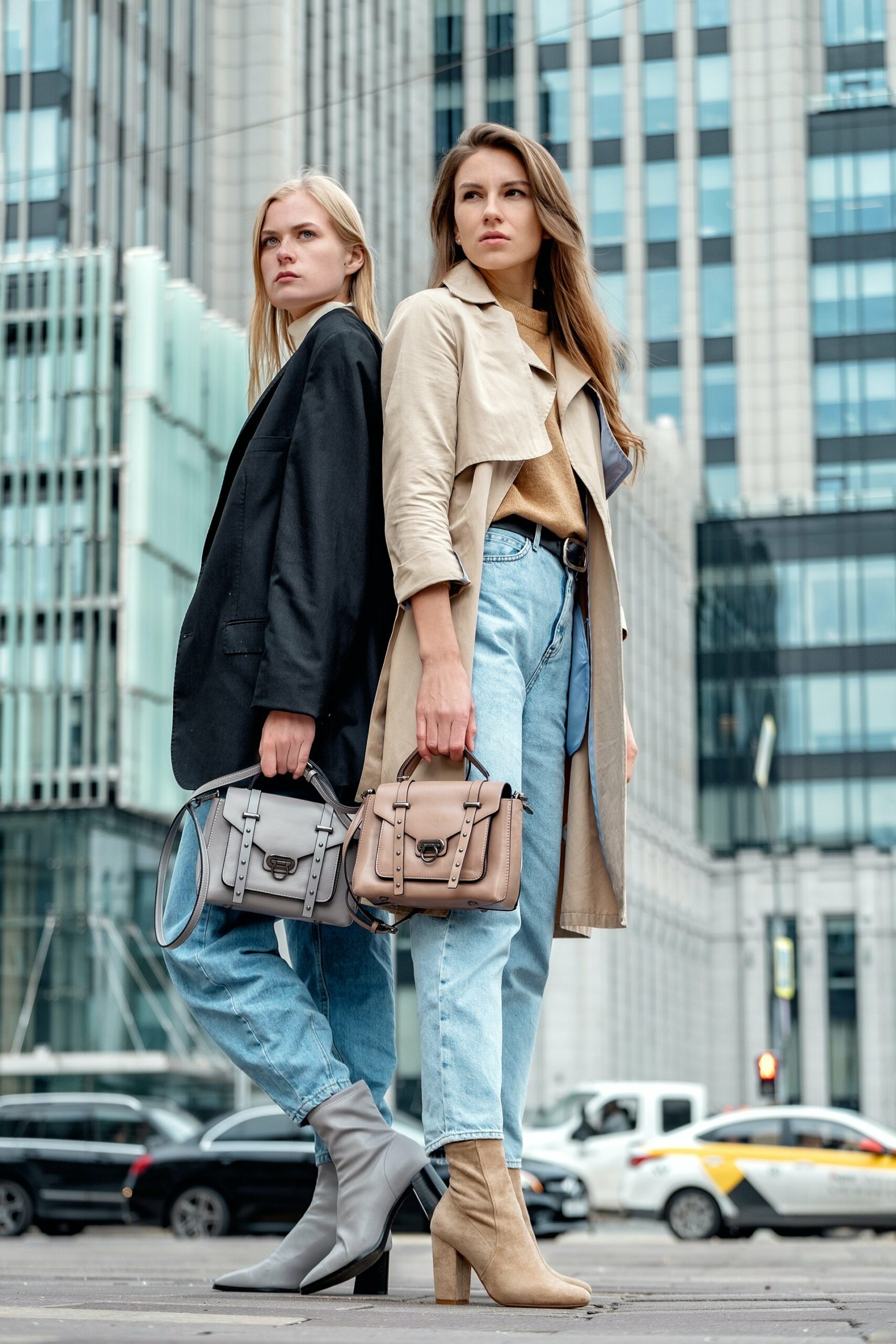 Wearing a blazer adds a touch of sharpness. This allows for a powerful, business-like look while staying casual. Depending on your profession, you can wear this look to meetings and work functions. You can also wear a longer blazer that stops below the knee. This look acts as a trenchcoat alternative and can be paired with a solid cami and sling-back heels.
Read: How to Dress Up Jeans for Work
Outside of work, you can pair your jeans with a blazer and a cropped top, for a day of running errands or a last-minute brunch date. Try a longer cropped top that will showcase just enough skin that's sultry, but not overexposed. If you want to simplify your blazer look, try wearing a classic, white, scoop neck t-shirt.
When stepping out to a more evening-style party, you can wear a flouncy floral top under a solid white or navy blue blazer. The colorful top will add a fun touch while keeping your look polished.
If you want to create a look that is both edgy and elegant, try wearing your jeans with a blazer and a bustier top. The cupped design and boning detailing in the top will stand out underneath your blazer, without overpowering the sophistication of the look. This look is perfect for pulling in your waist, while your jeans add shapeliness to your hips.
Stilettos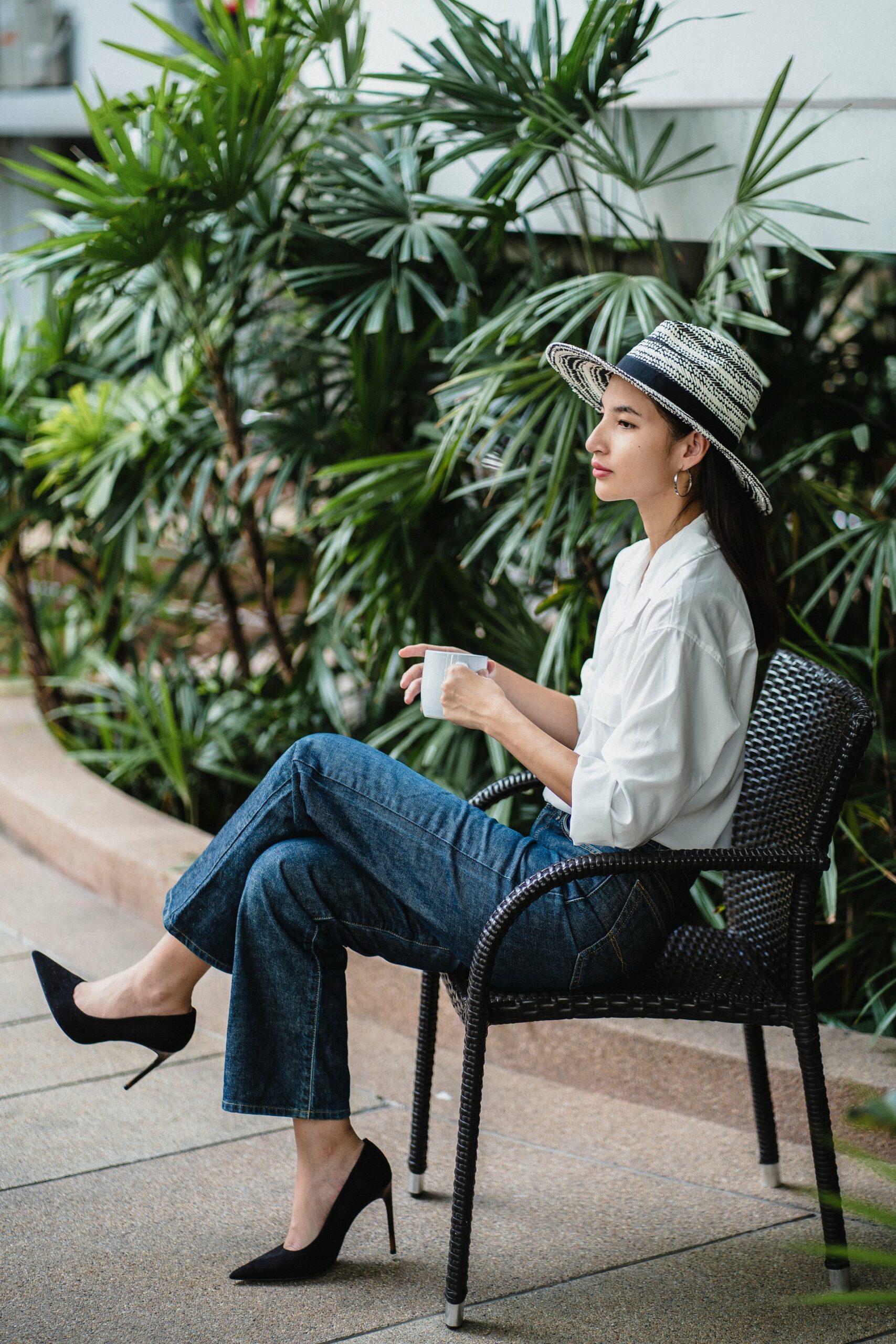 When considering how to style straight leg jeans, the best attribute to keep in mind is the leg openings. The hem sits in a reasonable position for wearing stilettos and other heel styles. Your shoes will still show and your torso will look even more elongated with the extra height.
For a vibrant look, you can wear metallic heels in silver or gold, adding a pop of unexpected color. Wear your metal-inspired heels with a white pair of straight leg jeans, a sleeveless pink ruffle top, and a light-washed jean jacket. This way, you're trend-forward with denim on denim, while adding a bohemian personality.
If you want a look perfect for dinner, you can wear your jeans with an off-the-shoulder bandage top and pointed-toe pumps. Add a structured top-handle handbag and a large, silver-tone ring, for a touch of sparkle! You can also opt for a sleeveless turtleneck, strappy heels that tie at the ankle, and a small clutch.
To mix things up, wear stilettos with a long coat or hooded jacket. When wearing this look, try heels that have a stand-out design, since your shoes will be the focus. The best shoes to compliment this look would be heels with accent details, like prints or studs. A mesh heel or a pump with lace detailing is ideal since the focus will stay on your shoes and the cut of your jeans.
Sneakers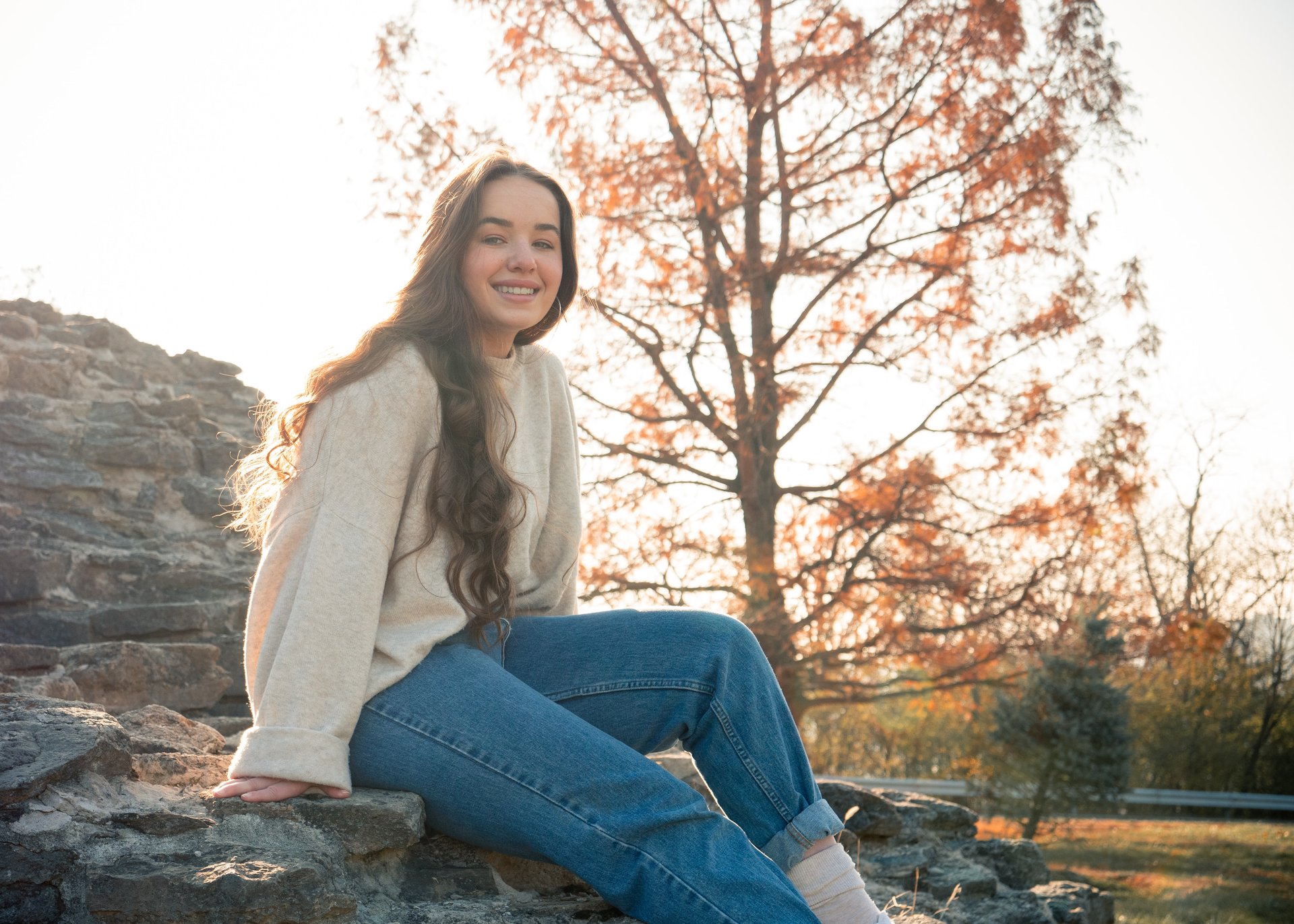 There are many sneaker styles available, giving you unlimited outfit options. For a unique look, you can wear chunky, stacked sneakers to make your legs look longer while staying comfortable enough to move about. Pair your jeans with platform sneakers and a cardigan or striped t-shirt and a sleek backpack.
Read: How to Wear Pumas with Jeans
If you're leaning towards a 90's feel, while thinking of how to style straight leg jeans, try wearing a skater-like sneaker. Pair your shoes with a tucked, long-sleeve shirt and straight leg jeans that have a vintage or retro print. You can also wear high-top sneakers for a laid-back look at the grocery store or a quick meet-up with friends.
If you're going for a midday stroll, you can wear sneakers that have a thicker sole but are not necessarily stacked, with a white button-up. This will give you a preppy look that you can wear with an oversized bag and sunglasses.
For an Audrey Hepburn-inspired look, you can try wearing a monochromatic color pallet. Match a black pair of straight leg jeans with a black and white striped shirt that has a scoop or boat neck. Add black, low-top sneakers in canvas material and a shoulder bag with double straps. With this look, you can always add a jacket or even a cropped sweatshirt in black to give it a bit of an edge.
Read: How To Wear Running Shoes With Jeans
Sweaters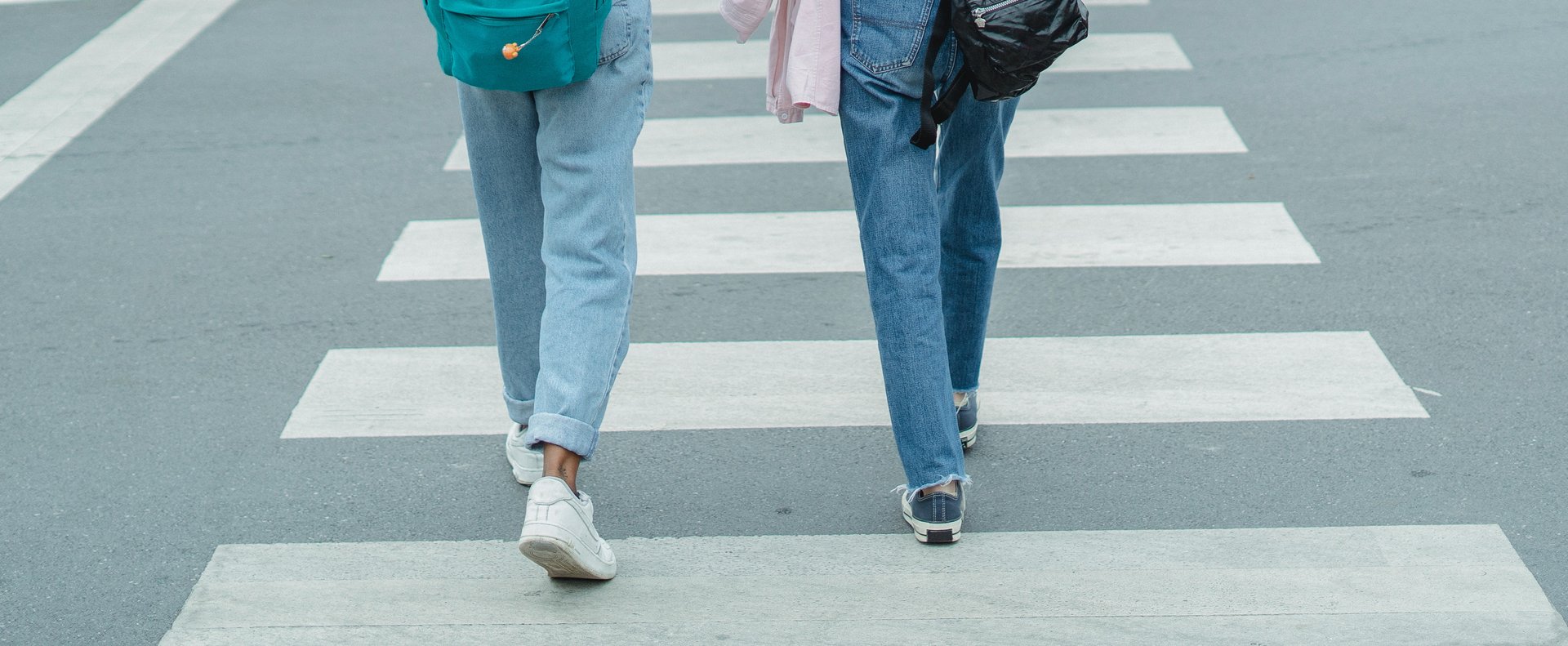 Wearing a sweater with your straight-leg jeans gives you an effortless, cozy look. Try wearing a solid color camisole and a cropped sweater. Or, a printed camisole and a solid, cropped sweater. If you're considering wearing a printed cami, try wearing a sweater that compliments one of the colors. This will bring the look together, without being too matchy-matchy.  If you want a clean look, try wearing a short sweater that has texture, like a cable knit or waffle pattern. Add a crossbody handbag and ankle boots.
You can also add a collared shirt underneath your sweater and dark-washed jeans, with rounded-toe or ankle strap heels. If you need a professional handbag to complement this look, you can wear a handbag that closes with a front clasp. For an extra touch of flair, add a wide brim hat, or fedora. Accessorize with hoop earrings or stacked rings.
A cardigan sweater is a comfy option when considering how to wear straight leg jeans. Try wearing a cardigan with large buttons that will allow you to create a v-neck opening. This way, you won't need a shirt to wear underneath. Pair this type of sweater in a neutral color like wheat or cream with western-style booties. You can also wear a long, opened cardigan with a silk-like spaghetti strap top, for a glamorous look.
Read: How to Wear Ankle Boots With Straight Leg Jeans
Motorcycle Jacket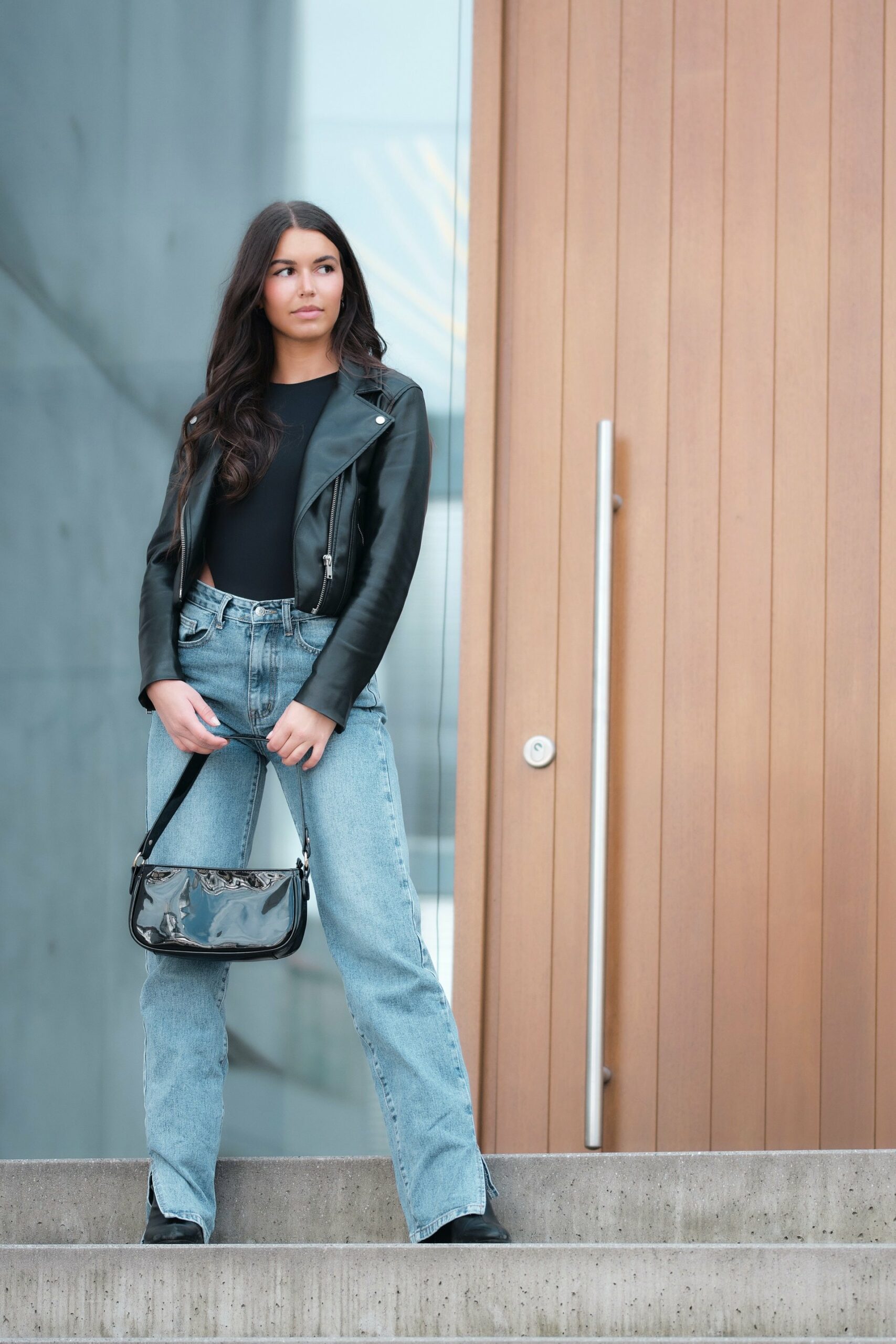 When you're feeling edgy and thinking of how to wear straight leg jeans, try a classic moto-jacket. Adding a black jacket is the quickest way to create an edgy look that is also suave. For daywear, try pairing your jacket with a t-shirt or ribbed tank top. Add sneakers or loafers with jeans that are distressed.
If you want a gleaming look, try wearing a solid color top with a jacket that has studs and embellishments. This makes the need for accessories minimal and allows you to easily complete your look with open-toe sandals or square-toe slides.
For a romantic look, add a v-neck or wrap blouse underneath your jacket. Accentuate the cut of your top with a jeweled necklace or layered necklaces. Add lace-up heels or an open-toe mule slide and a chain strap shoulder bag. This look will give a versed 50's vibe and will pair well with black or blue jeans.
You can also add a turtleneck to your jacket, with a high waist, straight leg jeans, and platform boots. For accessories, try a leather-style crossbody and a short, silver, or gold-tone necklace. To make the look more dressy, add lace-up heels and a bling clutch. To dress the look down, simply swap the heels with a pointed toe flat. Try flats that have a small heel with an exotic animal print, to prevent a muted look.
Scarves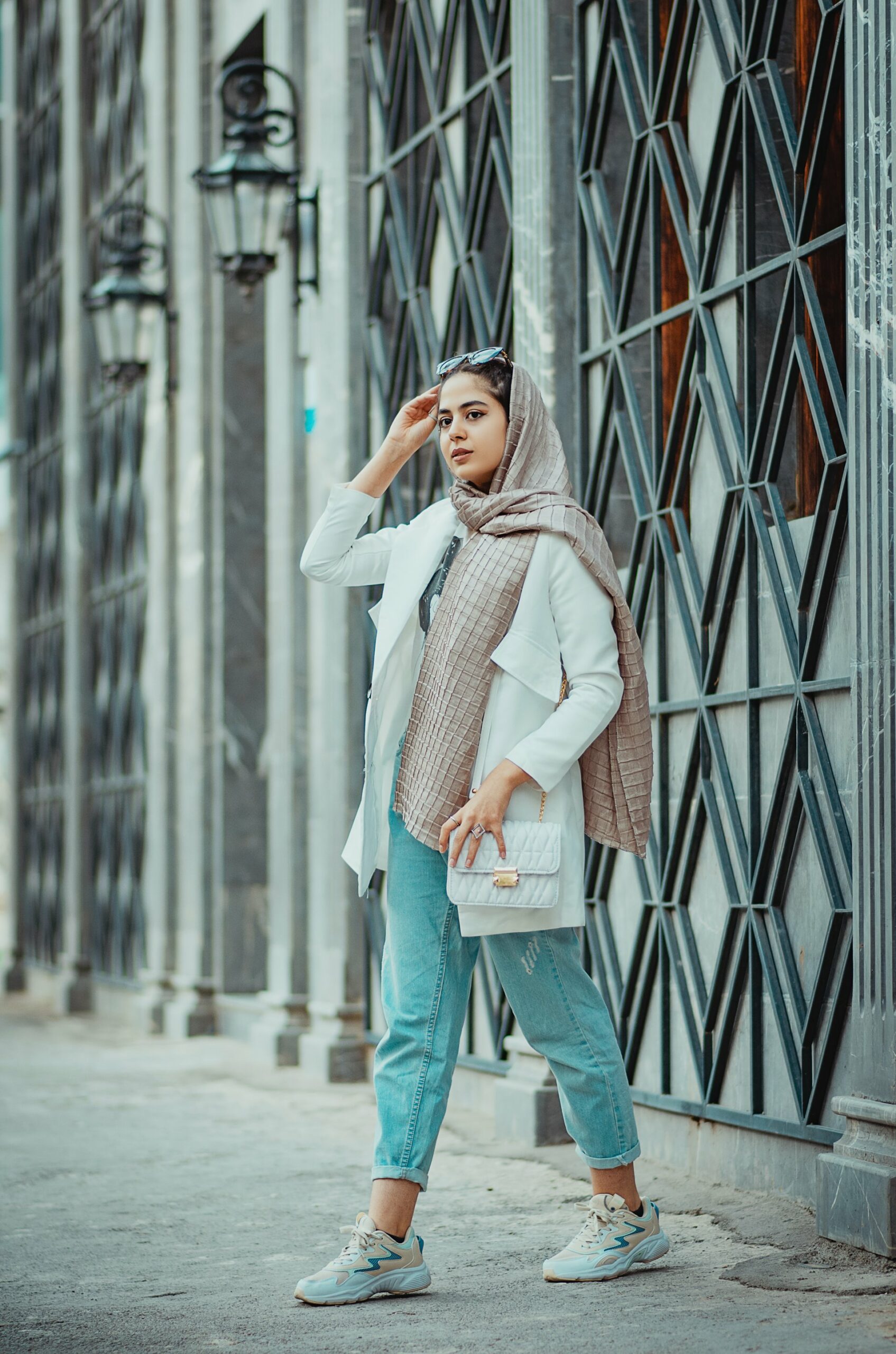 A scarf is a wild card when reasoning how to style straight leg jeans. Wearing your straight-leg jeans with a scarf adds more lines to your look, giving you a slim figuration. A solid scarf in a taupe color can be worn with a cargo-inspired jacket, a t-shirt, and pumps. This is how to wear straight leg jeans, while keeping your look light, but also ready for unexpected weather. You can tuck your shirt for a more refined look.
If you need more of an accent scarf to replace a piece of jewelry, you can wear a skinny scarf tied once around your neck, allowing the loose ends to drape. Add a tuxedo-style blazer and v-neck blouse to create a jet-set look. Wear black or dark-washed jeans if you want to keep the look smokey. Try wearing open-toe sandals for events or short boots for impromptu outings.
For a bubbly look, try wearing a busy printed scarf over a sleeveless tank. Tuck your top into your jeans with a belt that has a bold buckle design. Belting your jeans will add couth and lineage to the overall look. Be sure to wrap your scarf around the neck a few times before leaving the ends loose. This way, you create a bunched look at the neck, while leading to the slimming look of your jeans. This ensemble works better with scarves that are very long in length.
Read: How to Make Jeans Stay Up Without a Belt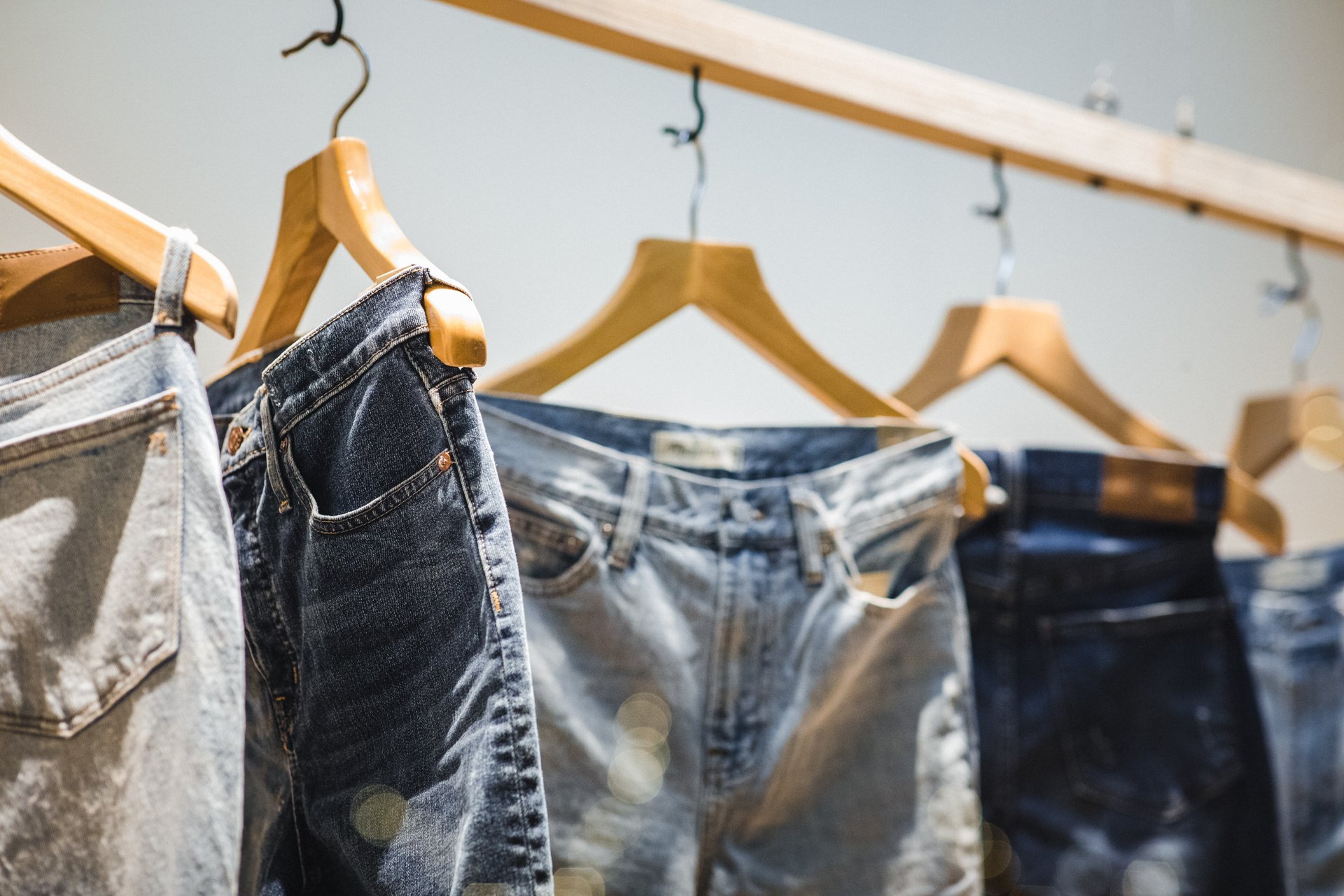 Straight leg jeans create the most functional outfits, with a structure that stretches the figure. They can be found in many different colors, with the most popular being blue, black, and white. You can wear them with sweaters, sneakers, flats, and boots for everyday casual looks. Or, you can dress them up with blazers, scarves, jackets, and much more.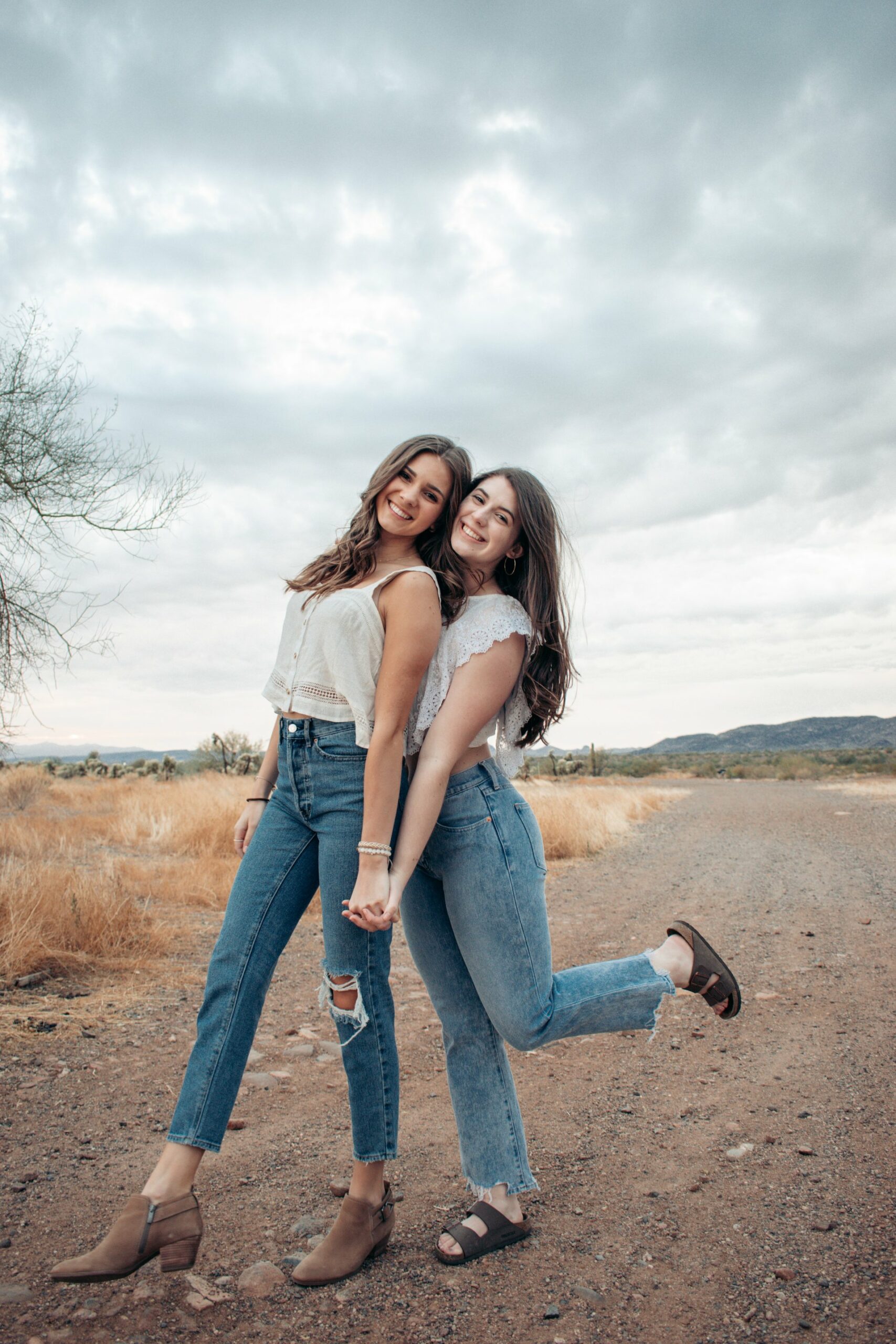 What shoes should I wear with straight leg jeans?
You should wear a shoe that compliments the ankle, like high-top sneakers or booties on an impromptu day. When you need to dress up, try wearing lace-up heels or ankle-strap pumps.
How do I style long straight leg jeans?
To style long straight-leg jeans, keep your tops fitted. This way, you create a subtle curvy shape to the body. If you add a jacket or blazer, keep your undershirt form-fitting. If you're not wearing a jacket, fully tuck in your shirt, to accentuate your waist.
How should straight leg jeans fit?
Straight leg jeans should fit snug around your hips, but not too tight. The length should stop right around your ankle bone. Pay attention to the back pocket size, as well. If you want your bum to look smaller, try smaller-sized pockets.
Are straight leg jeans flattering?
Straight-leg jeans are fitted around the hips and waist, making them flattering overall. They don't fit too close to the body, allowing enough room for comfort.
---
Also read our other jean guides: Best Jeans for Women Over 50 | Best Plus Size Jeans for Big Stomach