If you purchase one of the products recommended in this article, I might receive a small affiliate commission. Thank you for your support!
When you want to learn how to hide belly fat in jeans, the most important rule is to choose a flattering fit that rises above the waist. This way, your jeans act as the base of your outfit, allowing you to style around it. You can pair your jeans with a top that also compliments your midsection to naturally draw attention to other elements of your ensemble.
Another important rule is to be sure your pants fit comfortably around your waist and legs. If your body is more of a pear shape, the best jeans to wear are straight or slim-straight jeans. For a more hourglass shape, try to find jeans that rise higher in the back. No matter your body shape, when deciding how to hide belly fat in jeans, always pay attention to the hem. Instead of choosing tapered jeans, skinny jeans, try a straighter leg that will add a form to your silhouette.
Skip the Belt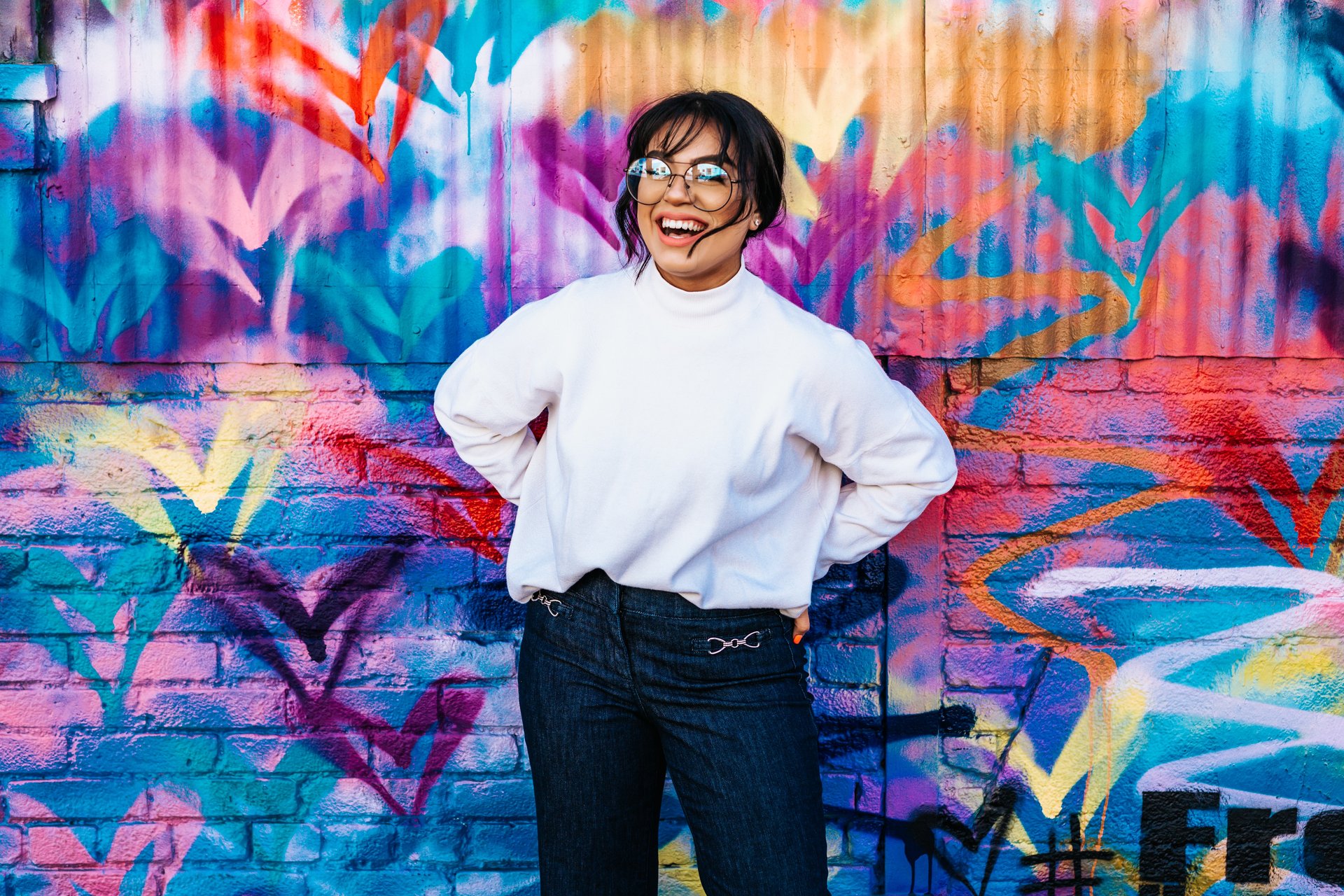 Eliminating a belt is how to hide belly fat in jeans so that your top falls flat over your tummy. Wearing a belt will simply pull in your belly in an uncomplimentary way, drawing attention directly to your midsection.
Be sure to keep your shirt untucked when you're choosing how to style your jeans as well. If you need to wear a belt for function, be sure to wear a flat belt that isn't bulky. Also, avoid wearing a belt around your waist, on top of your blouse. This will create horizontal lines, bringing more attention to your tummy.
High-Waist Jeans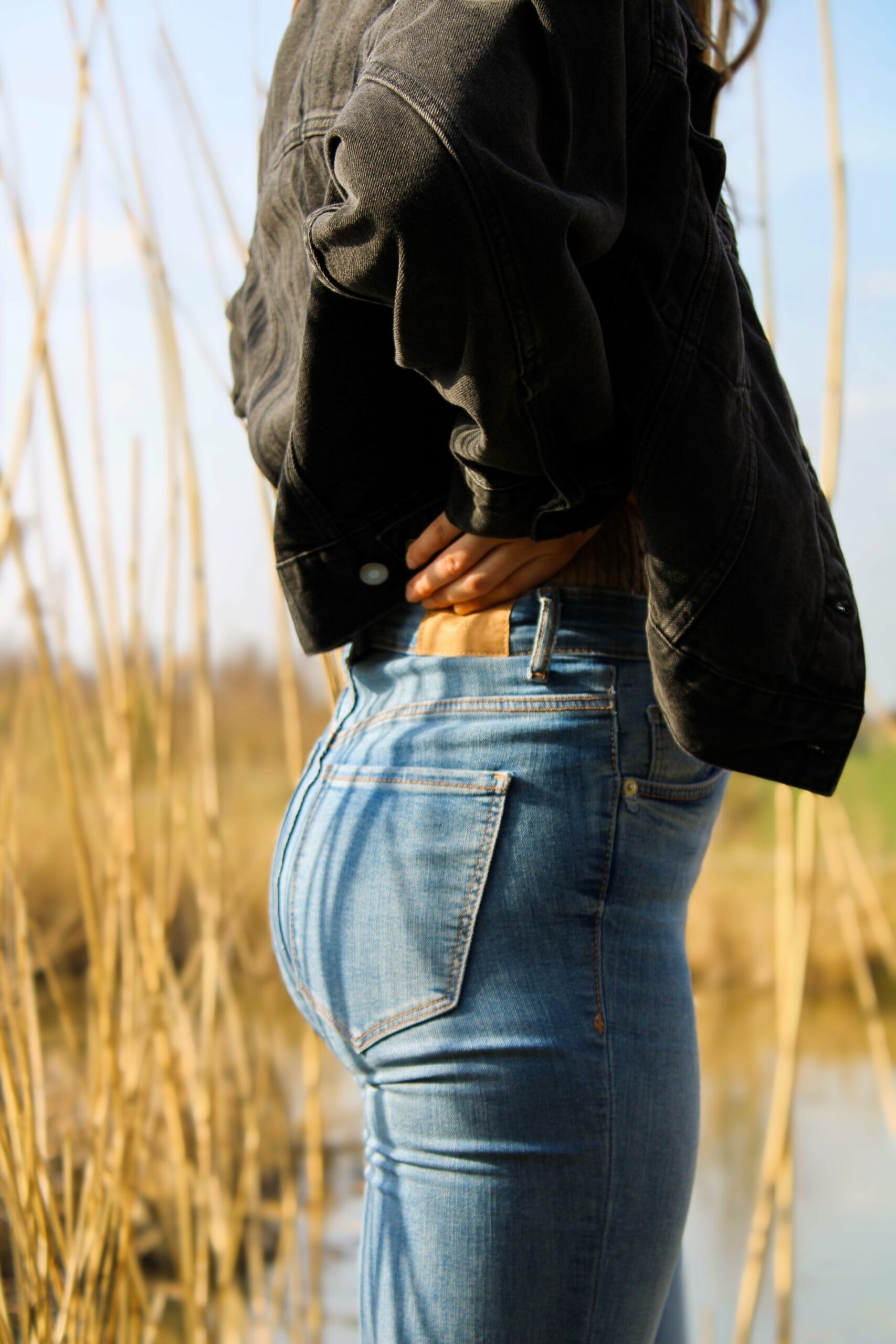 Avoid wearing low-rise jeans when hiding belly fat. Low-rise jeans will automatically push your belly fat up and draw attention to this area. Try wearing pieces that have a higher waist in order to veil your midsection and create a surface that is more flat, instead of bulky.
You can pair high waist jeans with a flowing top and accessorize with bangles or a sleek necklace. For shoes, wear heels if you want to add height, which will make your legs look longer. You can choose high waist jeans that flare or have a super bell bottom shape.
This will bring the focus to your top, which is how to hide lower belly fat in jeans by adding volume to your hem. Add a top handle handbag or shoulder carry.
Shapewear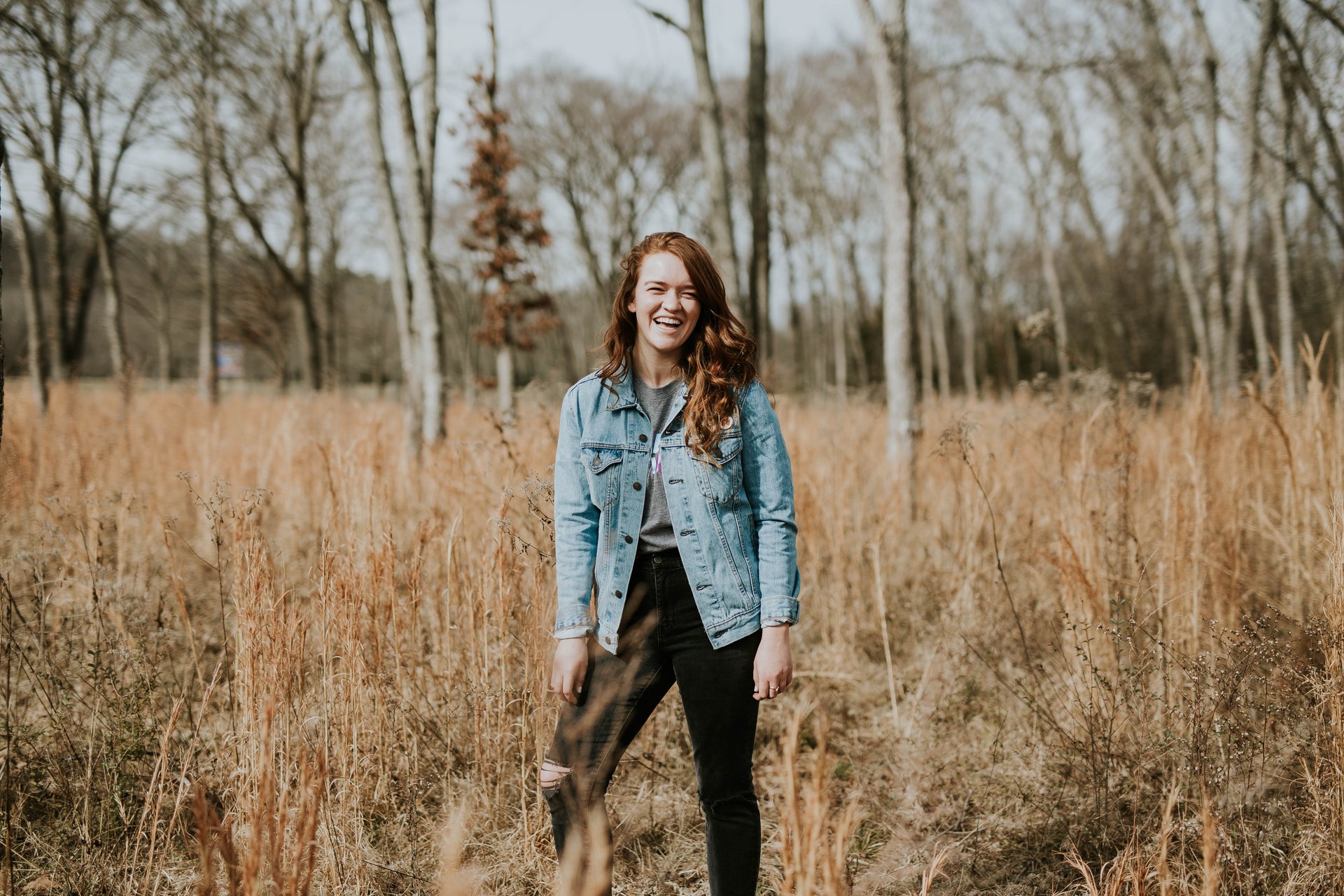 Wearing shapewear under your jeans is a great way to slim your shape. Choose a sculpting, mid-waist brief or panties made of breathable fabric. You can wear these comfortably under your t-shirts or dresses which will flatten your belly, to create a smooth surface.
Try wearing support briefs or thongs that will fit the same as underwear but are comfortable around the legs and private area. This will help to prevent a muffin top effect. You can also wear high-power shorts if you want to feel more supported. Be sure to wear shorts that aren't too thick in fabric, so that you won't feel suffocated.
Wear a Complimenting Top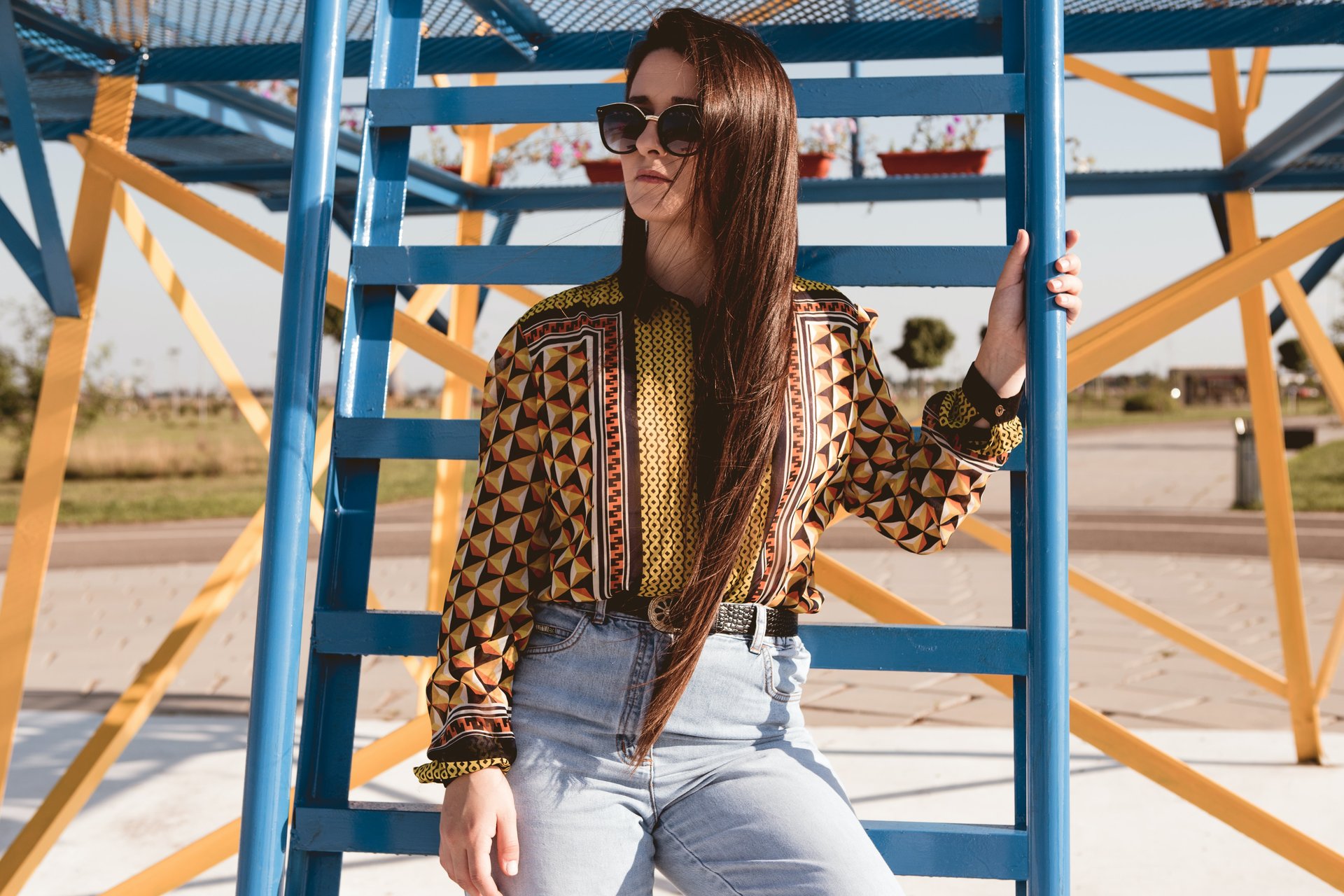 When choosing a top, try wearing pieces that don't squeeze your body. Wear a balloon-style top that will loosely cover your abdomen, diverting attention to your jeans and shoes. You can also try wearing patterns. A busy pattern is also good for wearing high-waisted jeans with a tummy as it takes the focus from your stomach with its busy pattern details. Be sure to steer away from horizontal stripes that lay side-to-side, instead of vertical (up and down). Vertical stripes create long lines, making your torso appear more narrow.
You can also wear an asymmetrical top that will make your midsection look flat so that your legs are the stand-out feature. Be sure to choose a top that starts high on the left side and gets longer as it drapes to the right. You can also wear a camisole under a top ideal for layering, like a cardigan or a sweater.
You can even choose a sweater that is also asymmetrical in style or that has peplum or a ruffled bottom. Pleats are also a design element to consider when choosing a top. This way, your blouse stays in place, allowing movement underneath. This is especially beneficial if you want to conceal your belly fat throughout a long day. Wear light-washed jeans and a wristlet or clutch.
Read: Best Plus Size Jeans for Big Stomach
Highlight a Different Area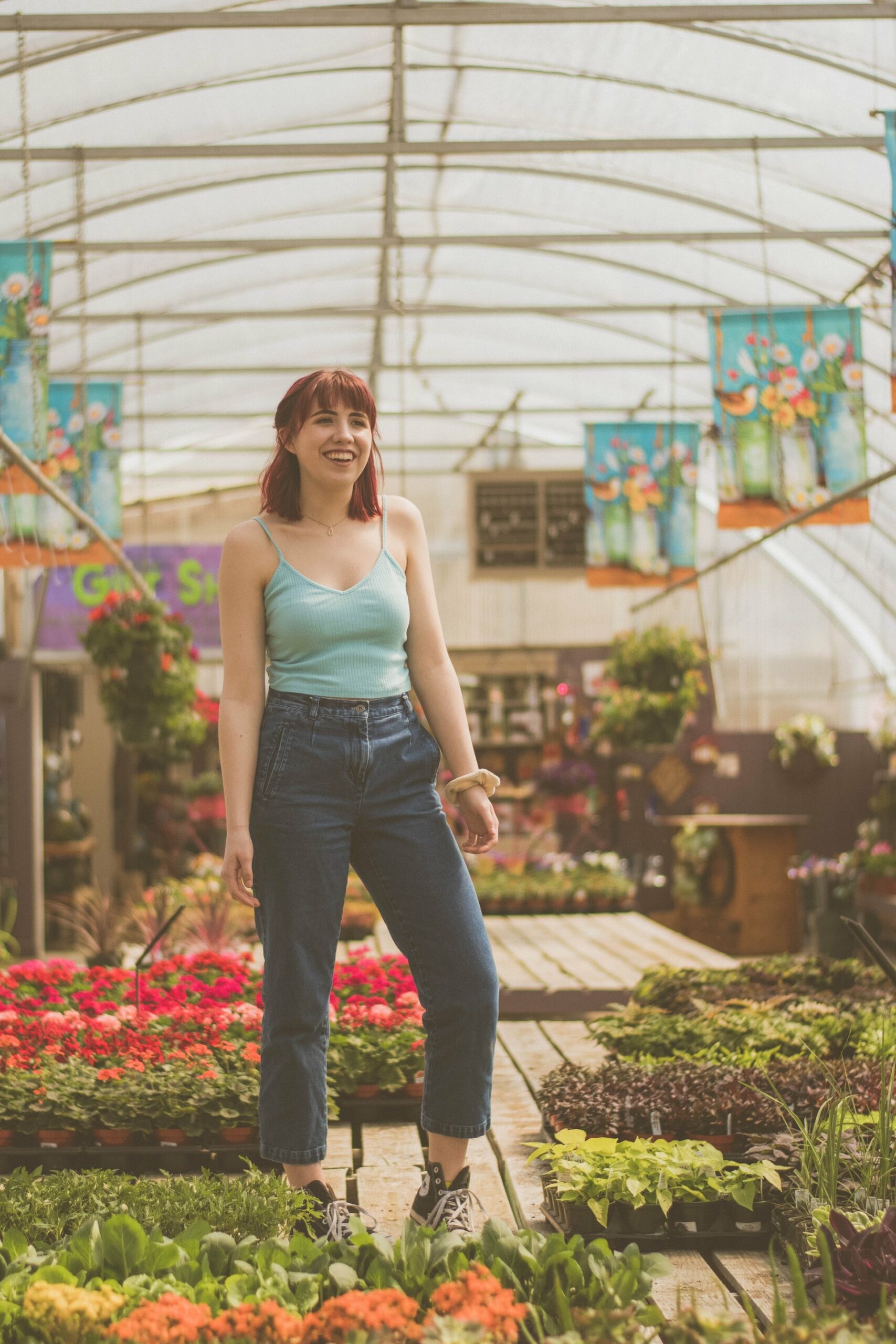 Instead of focusing directly on how to hide lower belly fat in jeans, indirectly bring attention to other areas of your body! Wear tank top-style shirts that are sleeveless, to showcase your biceps. Since your jeans will already cover your tummy, this is how to hide belly fat in jeans and automatically make your arms the focus. With this look, try wearing loose-fitting bangle accessories, to add a slimness to your arms, as well.
To accentuate your legs as the focus area, wear slim jeans with high heels and bold makeup. Try wearing your hair in a top-knot or bun to add more height and long lines. Be sure to wear a top that brings attention directly to your face like a tunic or top that has a neckband.
You can also wear tops that have embellishments around the neckline. This way, you can skip wearing a  necklace and accessorize with rings or small hoop earrings. With this look, you can also wear studded earrings in silver or gold.
Read: How to Wear Loafers With Jeans
Darker Colors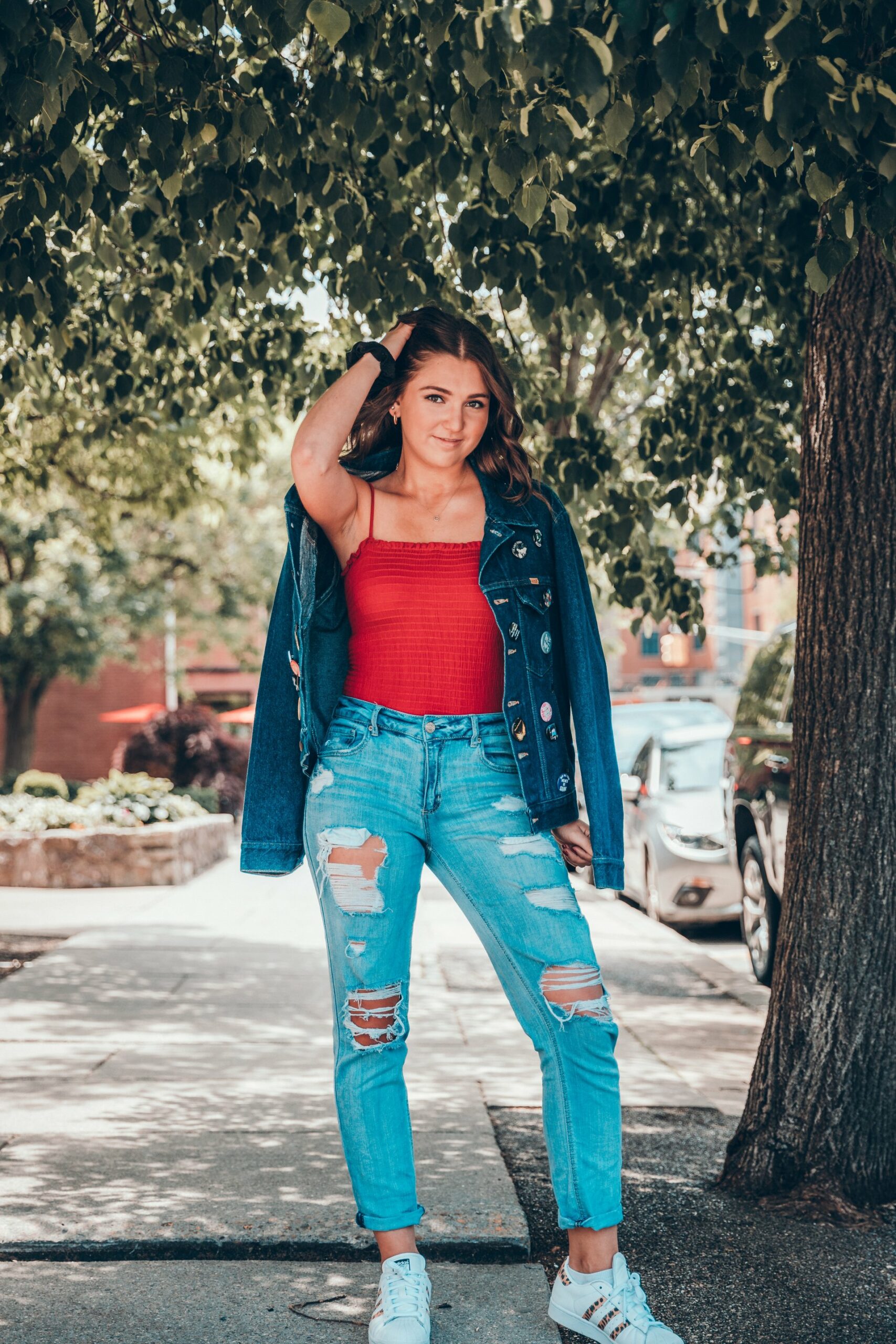 Wearing darker colors provides a naturally slenderized effect. You can always wear black, or you can add color with dark red or navy blue. You can pair your darker colors with lighter colors to accent. For example, if you want to wear a black top, try choosing a top that has pink floral or abstract print. This way, your look won't be as plain and you can add accessories or shoes to compliment one of the pattern colors.
You can also wear a dark v-neck tee shirt and accessorize with a trendy, layered necklace. Or, you can wear a necklace with a large medallion or center stone. Add a jacket or blazer to your darker top underneath, when you need a suave look. Since wearing a blazer is boxier, your dark-colored top underneath will create blank space.
Add Leggings/Skinny Jeans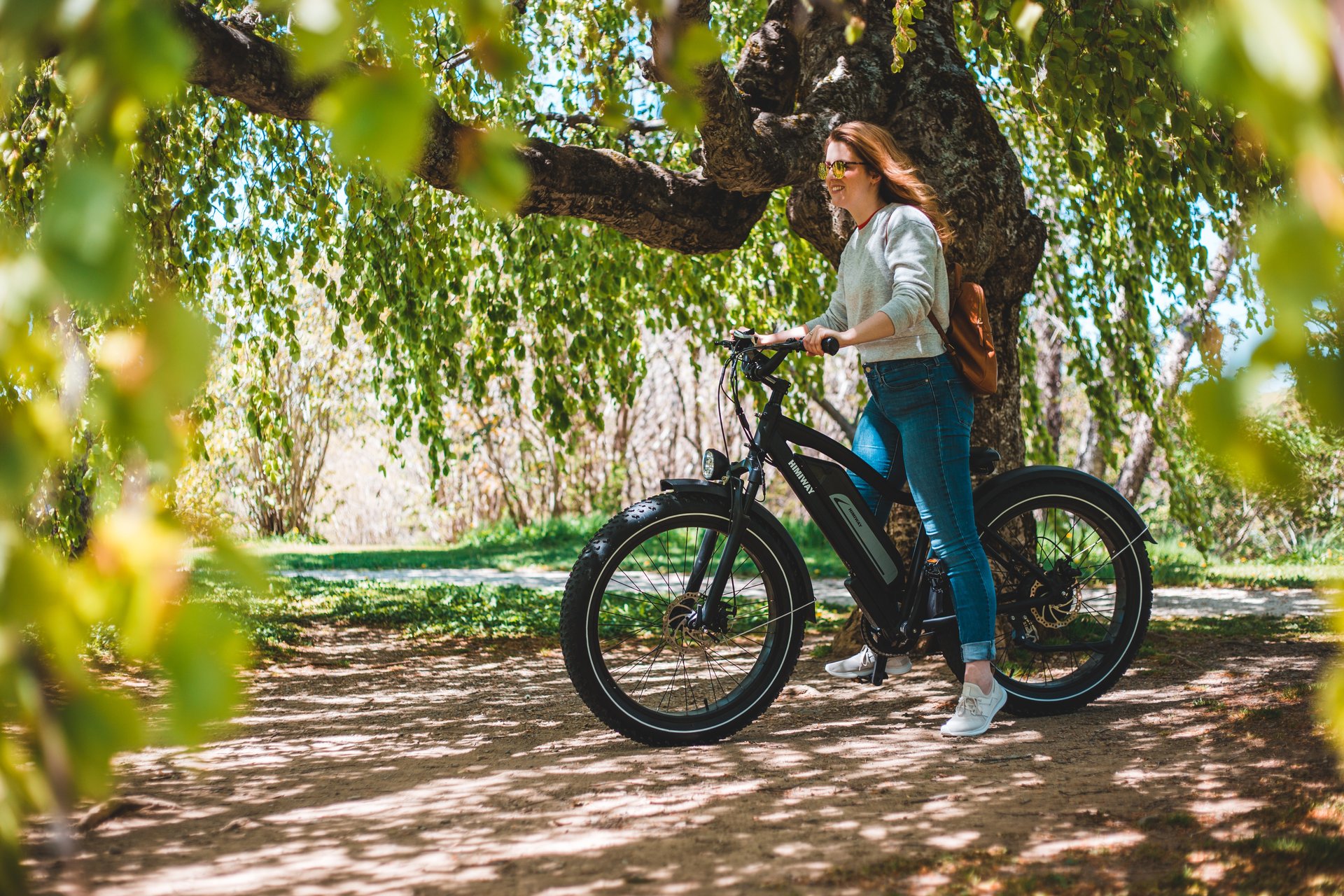 Adding leggings or black skinny pants to a flowing top compliments each mentioned element. This look slims down your legs and will allow your top to easily drape. You can wear a longer top, if you want your look to be more dressed up. A longer top gives the illusion of a mini dress when paired with your slim pants.
You can also wear boots when it's cold that fit all the way to the top of the knee. You want to avoid really shiny boots which will add bulkiness to your legs. You can go for suede-like materials that are smooth and will create a lean look for your legs.
Read: How to Cuff Jeans With Boots
Wear the Proper Bra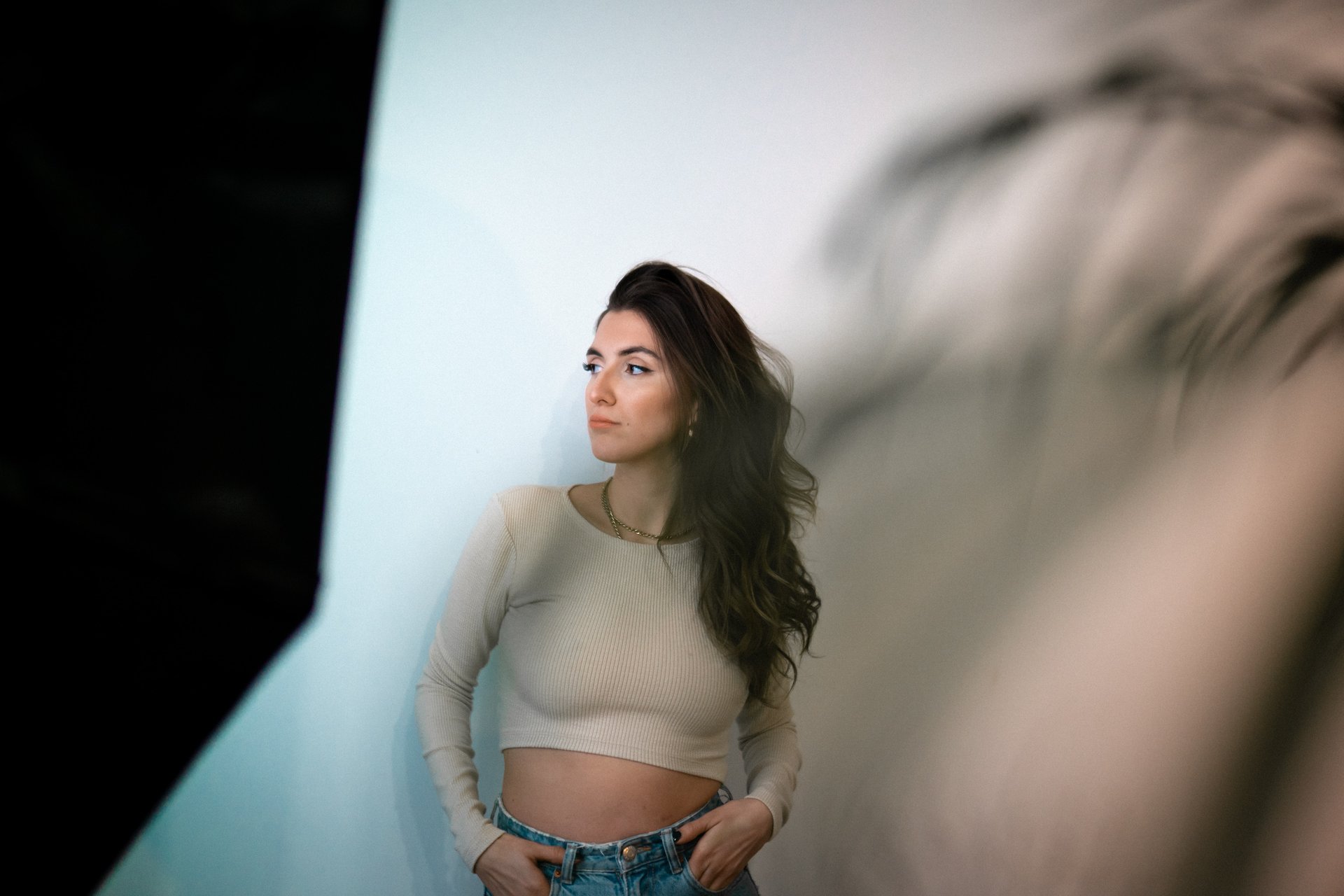 Your undergarments are very important when considering how to hide belly fat in jeans. If you wear the right bra that pushes up your breast or holds them higher, you will create more space between your breast and tummy, which will automatically look slimmer. Try to avoid bras that don't support your breast causing them to sag. This leaves your breast hanging low and much closer to your stomach, causing your tummy to appear larger.
Be sure to choose a bra that has underwire and padded cups. This way, your breasts are supported underneath and you know they won't move around. This is the type of support you need, to keep you comfortable.
Choosing how to hide lower belly fat in jeans is not as difficult as it may seem. Be sure to wear pants that have a high waist, so you feel secure. A vital key is to build your wardrobe with all of the mentioned elements, keeping in mind your daily and social agendas.
Try cleaning your closet and purging the items that aren't pairing well with your body shape. Replace each piece with pieces that tuck your tummy and darker colors that make you look slimmer. Keep your intentions in mind when you shop for new pieces. This way, you build a healthy habit of which items to avoid.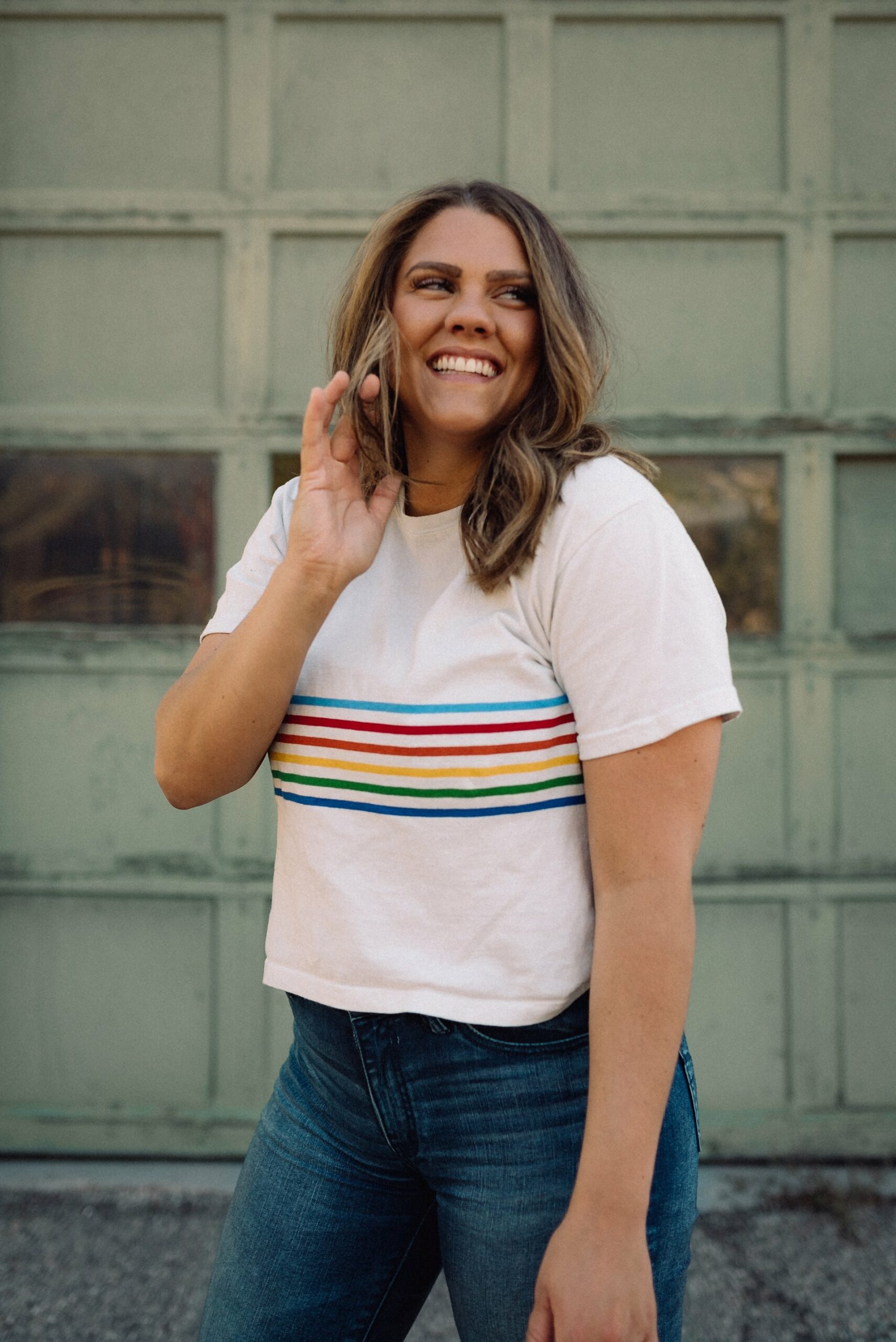 What are the best jeans to hide a tummy?
High-waist jeans are the best jeans to hide your tummy. If you don't want to wear your pants as high around the waist, try mid-rise jeans. Avoid low-rise jeans that will lift your belly fat, bring more focus to your tummy.
How do you hide fat in high-waisted jeans?
Make sure the jeans fit well above your waist. Don't choose jeans that are too tight, as they may be uncomfortable. Choose jeans that have a relatively loose or snug fit. This way, you won't feel trapped or suffocated.
Do high-waisted jeans hide muffin tops?
Yes, high-waisted jeans hide muffin tops by tucking away your belly fat, creating a smoother surface.