If you purchase one of the products recommended in this article, I might receive a small affiliate commission. Thank you for your support!
Learning how to wear high waisted jeans with a tummy is possible! In fact, high waisted jeans are an awesome choice if you have a larger belly because they tuck you in in all the right places.
Here are a few tips so that you can rock those high-waisted jeans confidently, no matter what size you are.
Wear a Longer Shirt Over Your Jeans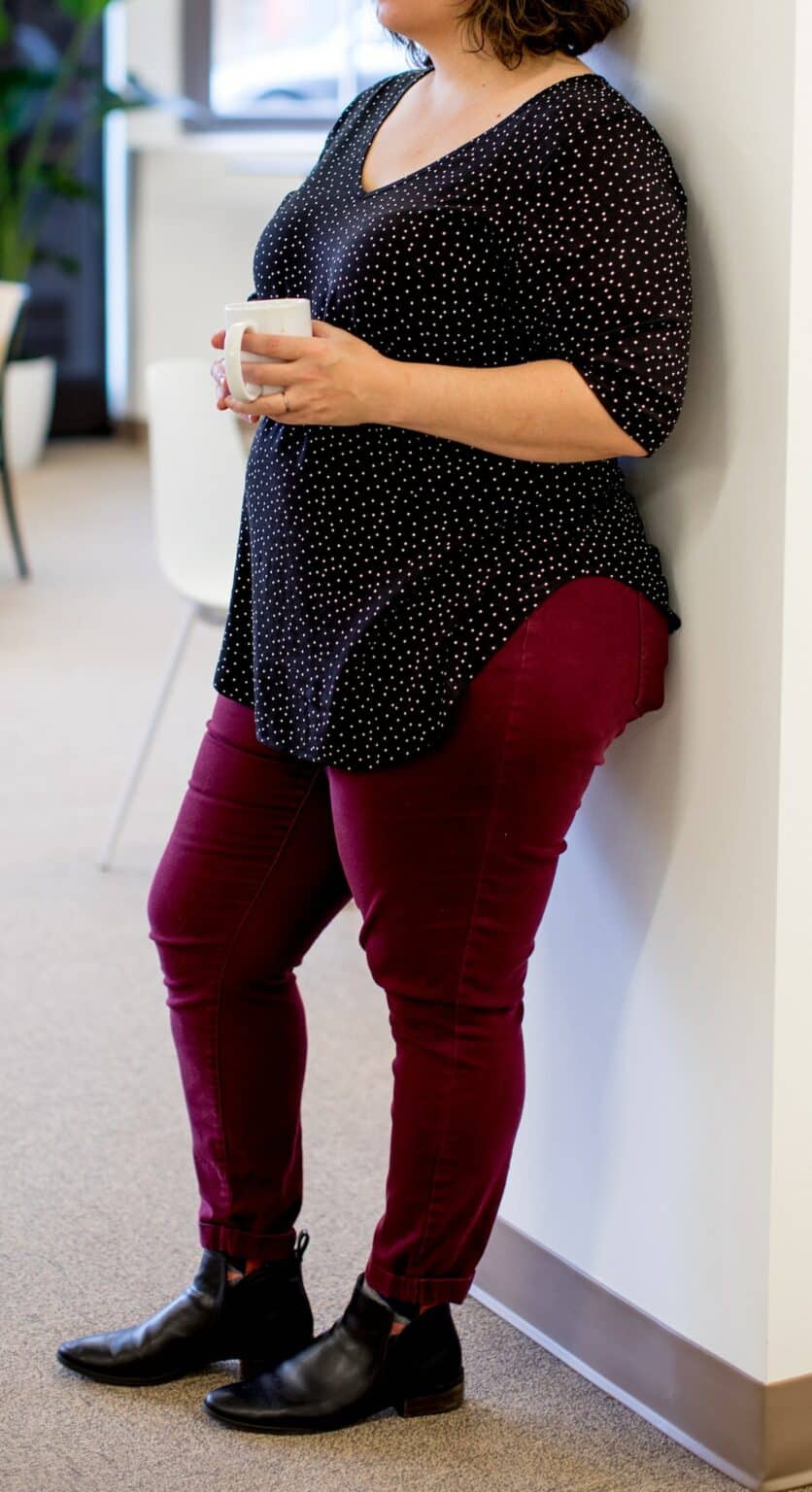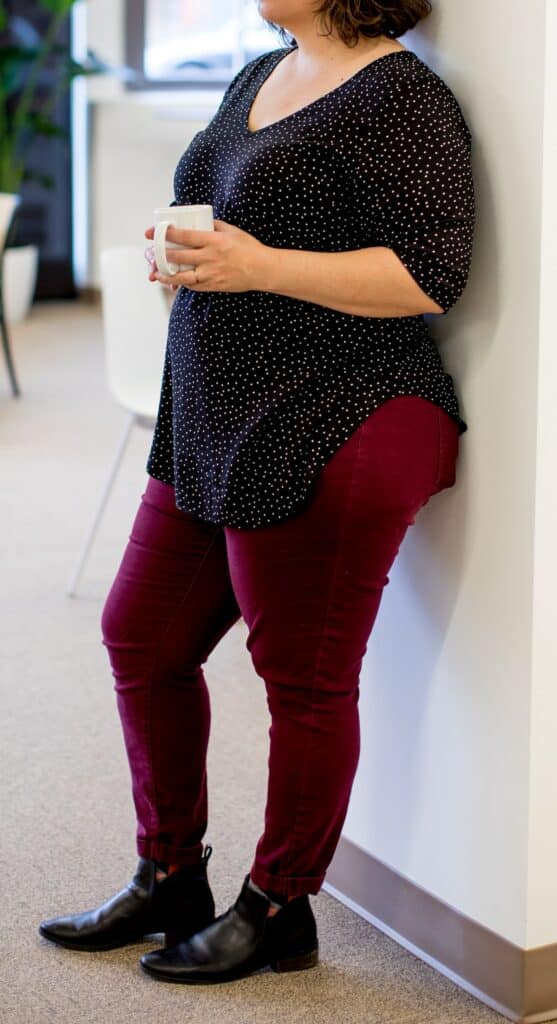 When you're choosing your top, you can wear long, flowing shirts. You can also wear a long tee shirt.
It's possible to even get a size up and wear your t-shirt past your waist if you simply want a casual, errand-running type of look.
Try wearing a cami underneath your t-shirt, and choose an off-the-shoulder shirt that will flow over your high waist jeans. This look pairs best with flare jeans since it is a more hipster, bohemian style.
During warmer times, flat sandals or heels will be ideal. Wear heel sandals if you're going for a night out with a classy pedicure! Wearing a long tee with wedges will create a retro-inspired look.
If it's cool outside and you want to wear your flare high waist jeans and long tee, with the cami underneath, you can also wear cowboy boots or pointed toe boots.
Aside from a long t-shirt, you can also wear longer tops that drape past your waist. You can wear a silk button-down top that will give you a sophisticated look. Add medium-washed jeans. This way, you will be able to wear your button-up flowing, without it looking messy, since it's in a silk-like material.
Cuff your sleeves and add a classic watch or bangle. Switch up your look with different printed silk shirts too—they don't necessarily have to be solid. You can wear your silk button-ups with high-waist skinny jeans or high waist boot cut jeans.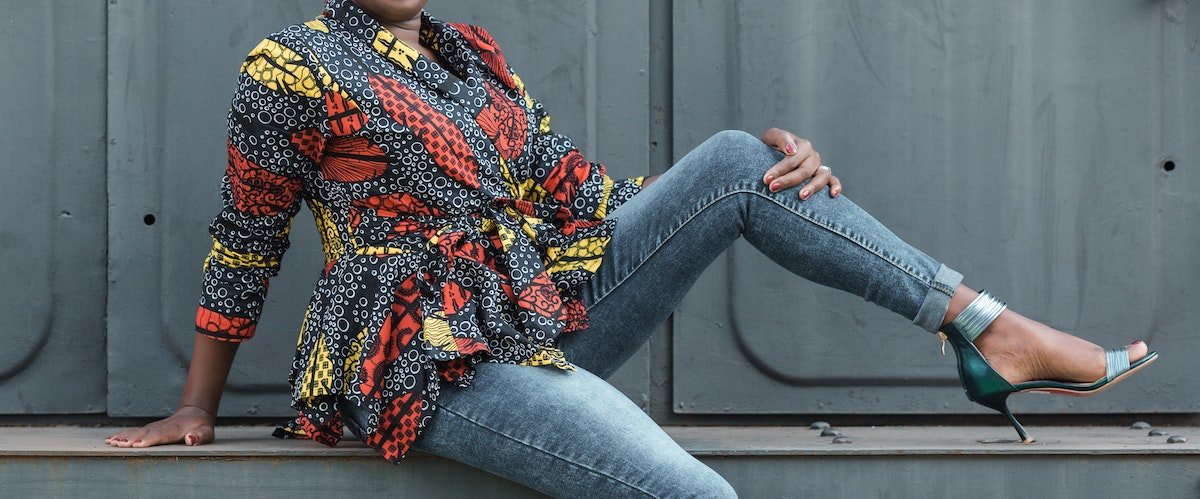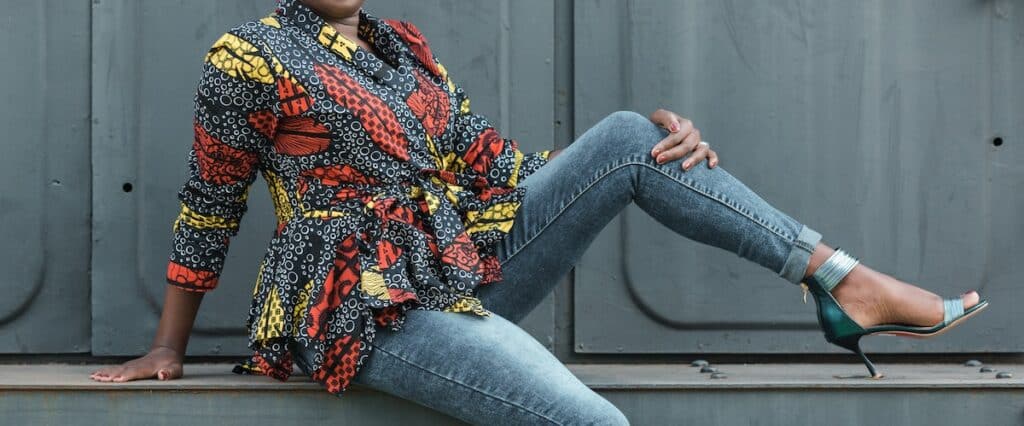 When it's time to dress up, you can wear a floral print or printed top that is also long. The print will help to conceal as well. Try not to choose busy over beautiful.
The goal is to tuck away, but in a subtle manner that's always fashionable. Try to choose tops that have neutral colors or touches of soft pink and blues that can be paired with neutral shoe colors like brown, black and nude.
Wear Darker Jeans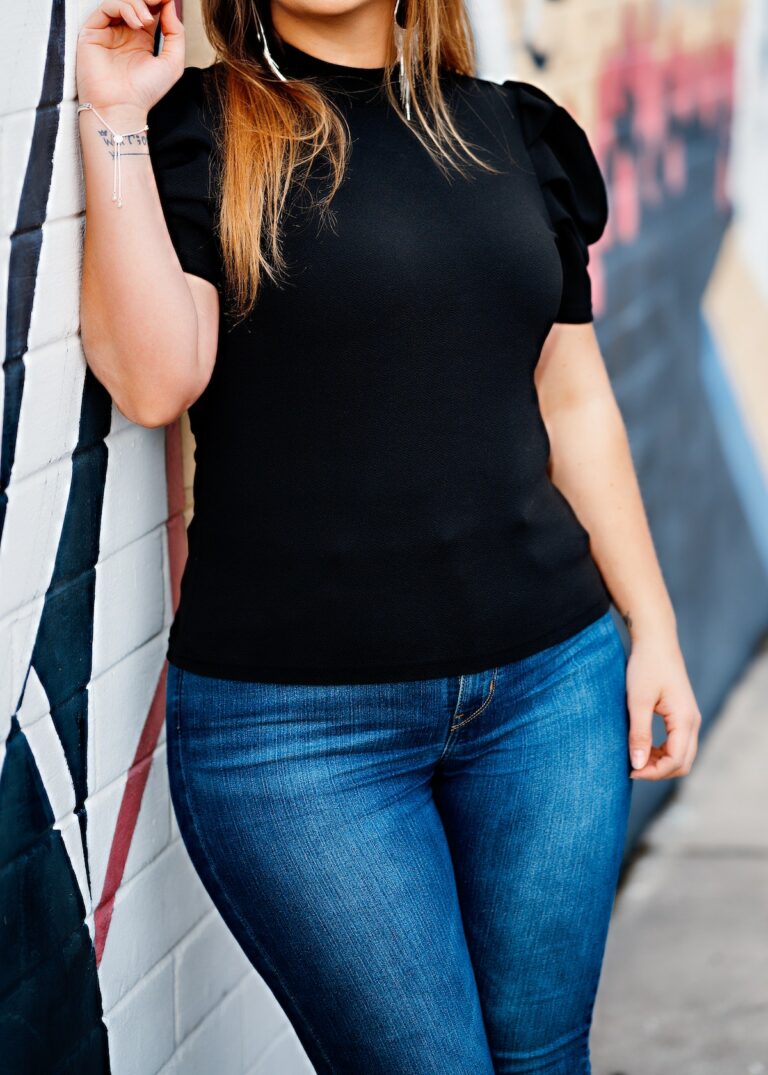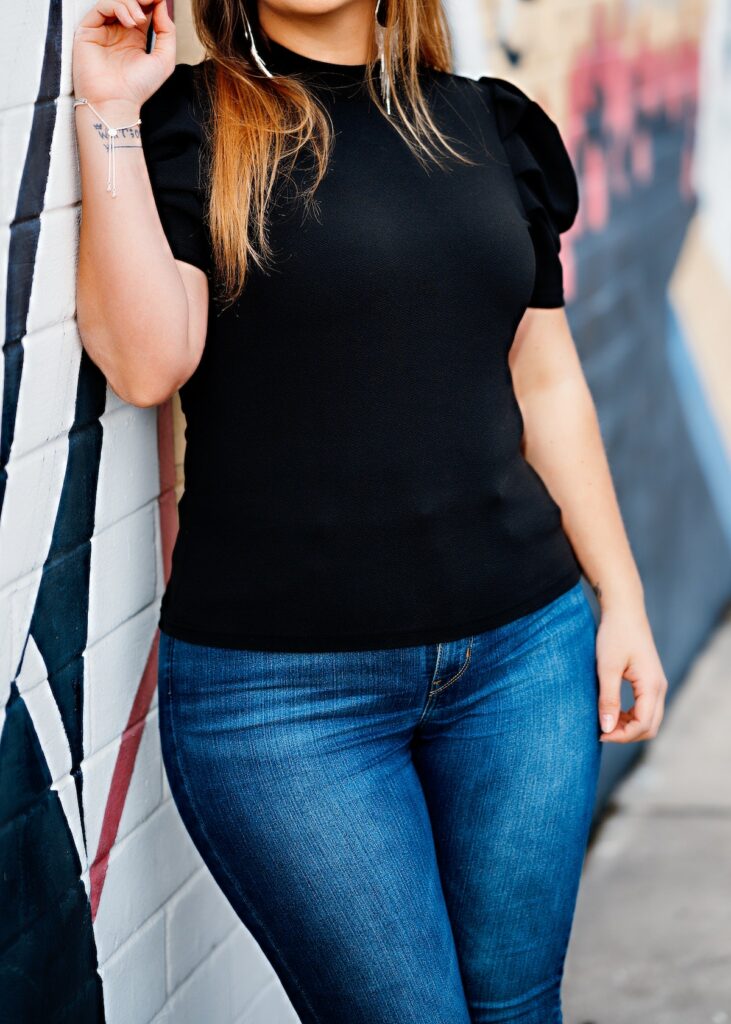 Wearing darker looks, you will be able to create a slimming effect with your jeans. The darker color will help mask your tummy, without you having to go out of your way to wear different pieces.
You can still wear longer shirts to add to the slimming effect.  Try wearing black jeans in a skinny style, when you want to wear a more urban look that has a bit of edge. When you want to be a bit more girly, you can go for medium-wash blue jeans in a skinny style, as well.
Boot cut styles are the best for wearing ankle booties when you wear dark wash mom jeans. You'll get the trimming effect with the dark denim and you'll be able to cuff your jeans for an effortless look.
Medium wash, high waist mom jeans, and heels are the ultimate celebrity look, especially for the airport. Style with a white tee and a blazer or short jacket.
Tuck Your Shirt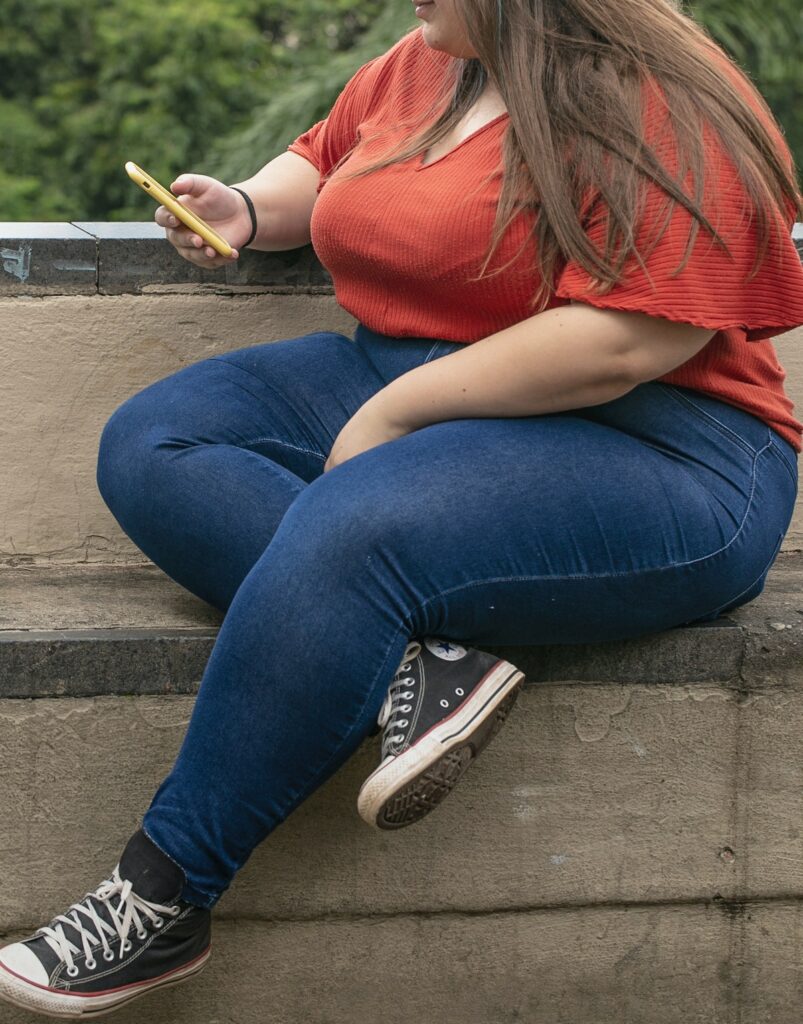 You can wear your shirt tucked in, but don't do a full tuck. This will create a comfortable experience and look so that you don't feel stuffed. This will also create a look that will help your tummy breathe underneath and will conceal it in a classy way.
Be sure to keep your tucked look relaxed so that your shirt will flow along your hips and a little past your bum.
If you're crazy about the celebrity mom jean style, tucking your shirt will add to concealing your tummy with dark wash jeans. You can wear high-waist mom jeans, a short blazer, and a t-shirt. Finish your look by half-tucking your shirt.
This also works for a silk-like button-up. You can wear your button-up half-tucked, with your high-waist jeans. Add strappy heels if you're feeling extra dressy. Or, if you're simply styling jeans for work, wear ballet flats or slingback flats.
Layer Your Clothing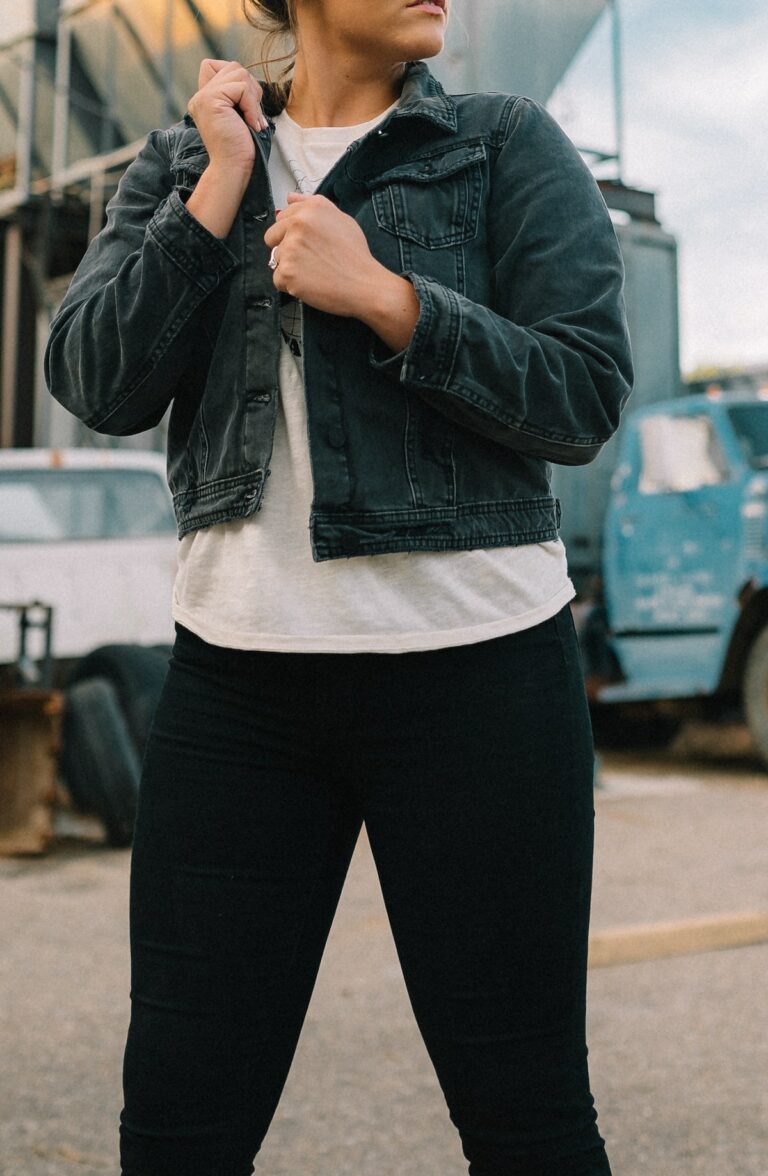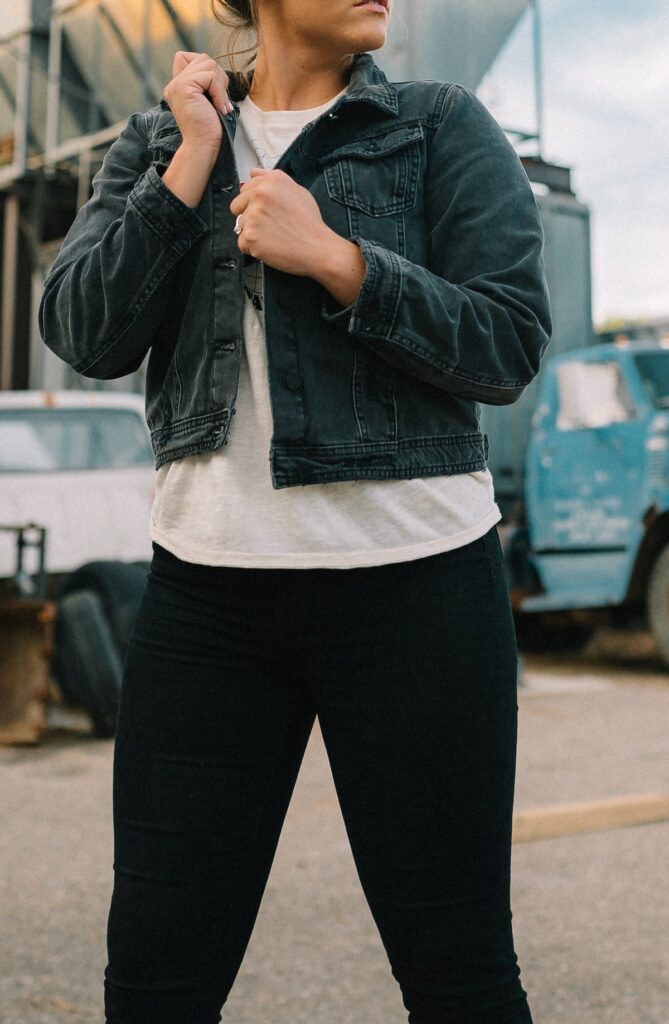 You can add layers to your clothing using one color, whether it's black or blue. Try wearing all black and add a stand-out top. Try wearing high waist black jeans in a skinny style and add a blazer, long vest, or coat. This will create a linear shape.
When you're choosing your high-waisted black jeans, choose a skinny or slim pair, if you want to create more of an hourglass shape. Once you add a blazer, you'll have a curvy figure, but your tummy won't be on full display.
Your jacket will fit just enough to show your shirt underneath, but your shirt will be black, taking the focus off of your tummy.
If you want to wear your blazer buttoned, try wearing a blazer that is a size up. This way, when you button it, it won't look as if it's too tight or you're forcing the look.
Size Up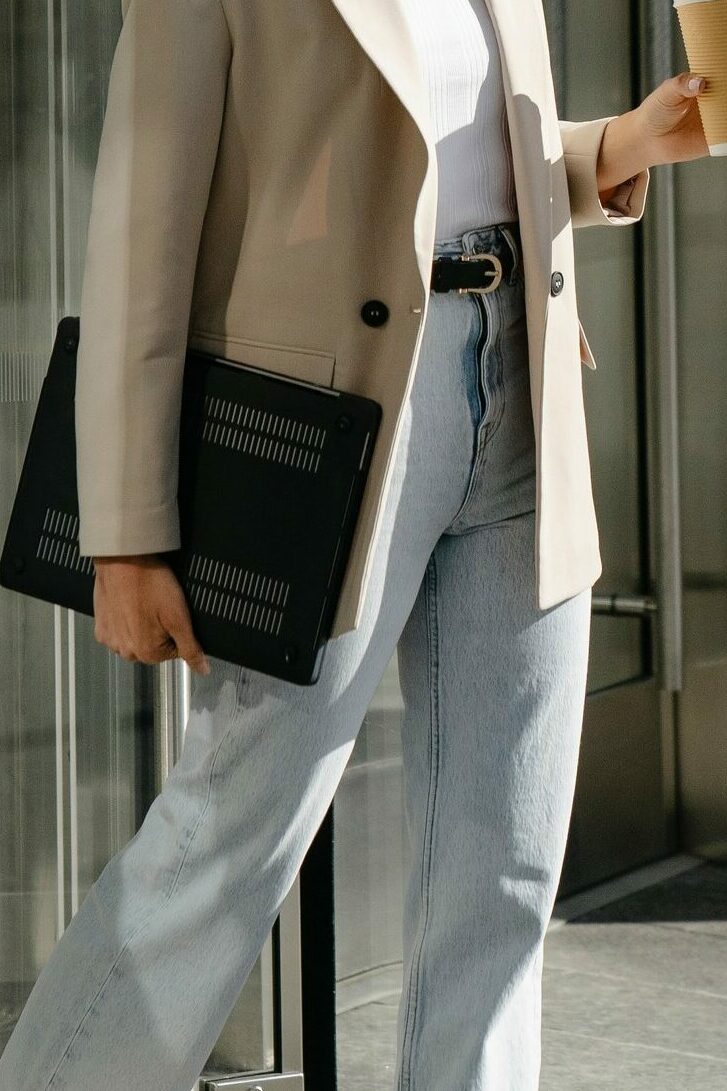 When it comes to jeans, we often think of wearing the pair that fits the most snug. This is not always a good idea when you want to secrete your tummy. Try wearing a size up!
You'll be able to move around more comfortably and the extra jean fabric will help camouflage your tummy. This is a great idea, especially with skinny jeans.
Oftentimes, skinny jeans will accentuate your belly, since they fit so close to the body. Try wearing a size up and adding a longer shirt as well.
Wearing a size up is also helpful when you want to grab dinner or you know you'll be enjoying food for the day and you want to be prepared for your belly to show a bit more.
It's natural for you to feel full and you don't want to be irritated or worried about hiding belly fat in jeans during those times of fun!
Wear Jeans With a Waistband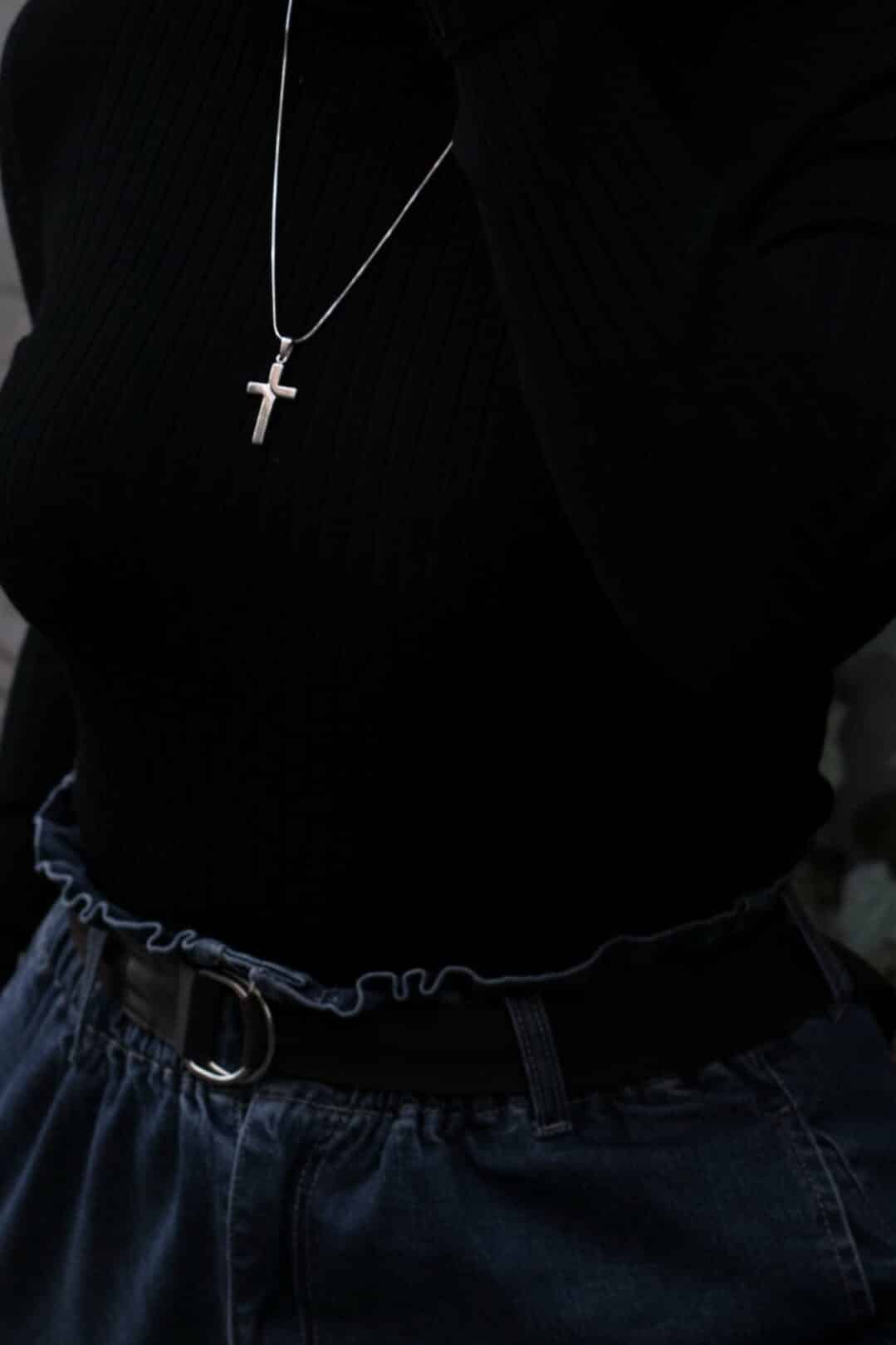 Today, you can find jeans that have a convenient waistband design. It is sometimes referred to as a paper bag waist or balloon jeans, but it is a lifesaver, when it comes to hiding the belly pooch.
Try wearing a high waist, paper bag style jeans that will scrunch at the waist. This way, you're able to wear your shirt fully tucked. It's such a hidden gem and a classy way to keep your look clean, without having to add so many layers.
Wear Ruffles or Peplum Tops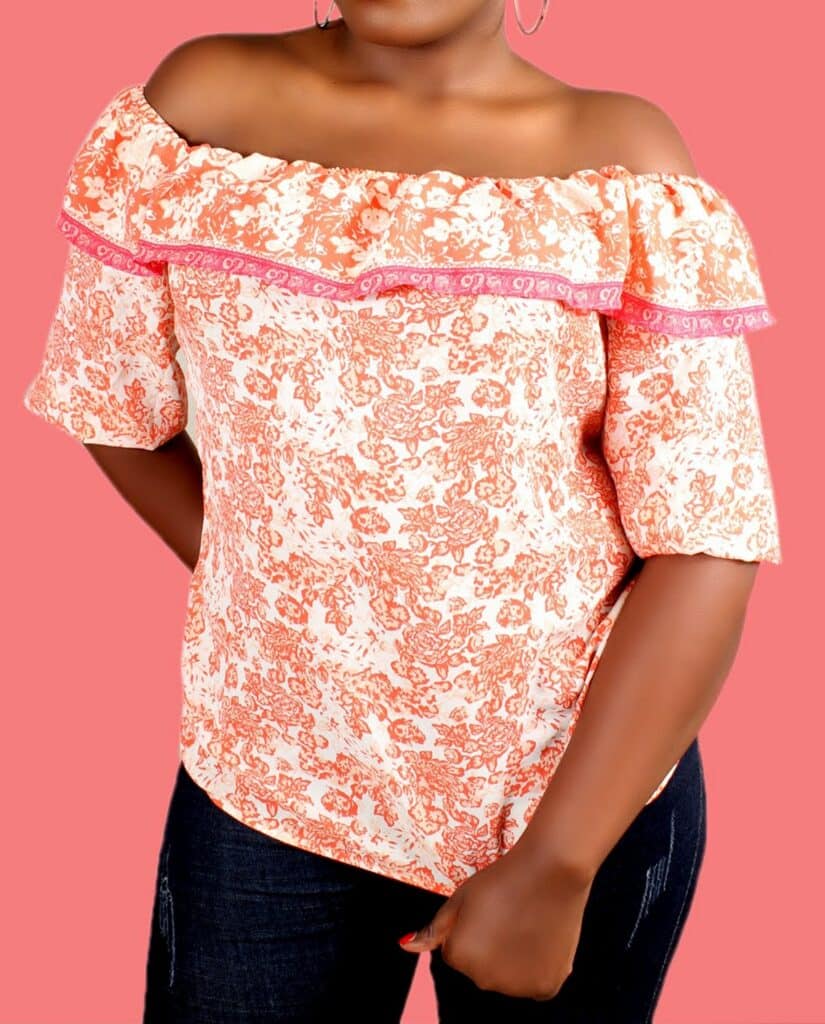 Ruffle and peplum tops help to disguise your tummy when wearing high waist jeans. Try choosing a top that falls below your waistline, but isn't as far as your upper thigh.
You want to keep your top relatively short, but fall below the waistline. This will create a classy illusion and will keep the focus on the peplum or ruffle design since it'll be busy.
These types of tops are also ideal since they pair well with heels for date night and special occasions!
---
When figuring out how to wear high waisted jeans with a tummy, always keep in mind that you still want to be comfortable in whatever you're wearing for the day (or evening). Always make sure your jeans actually fit and if you're thinking of wearing more form-fitting jeans, go for a size up.
The most foolproof way to make sure you get a pair that will be comfortable, take your measurements first and pay attention to the waist. Choose a pair that has a waistband, for the easiest way to make sure they fit around the most important area since the stretch is built in.
Also, remember to add layers when you need a professional look with a blazer. Or, if you're going for a more romantic look, wear ruffles and peplum tops.
Don't be afraid to tuck your shirt if you're going for a preppy or polished look, but remember that half tucking is the best. The next time you decide to wear high waist jeans and you're afraid that your tummy will be on full display, try some of these tactics—even mix two or three together!
---
Here are some other posts you might enjoy! Best Jeans for Pear Shape | Best Jeans for Plus-Sized Apple-Shaped Women | Best Jeans to Hide Muffin Tops | Best Jeans for Big Belly & Skinny Legs | Best Jeans for Women with Big Butts