If you purchase one of the products recommended in this article, I might receive a small affiliate commission. Thank you for your support!
Mid calf boots are the ideal hybrid of functionality and the perfect way to complete your look for fall or winter. They come in many different styles and materials, with the most popular being pointed or rounded toe. Since they're usually available in leather and suede, they easily pair with pieces in your everyday wardrobe.
Mid calf boots pair well with a wide range of garments from dress pants to suede skirts. However, the best pairing is with jeans. Wearing mid calf boots with jeans can also give you a few inches in height and elongate your legs!
Skinny Jeans, Button Up, and Sweater Vest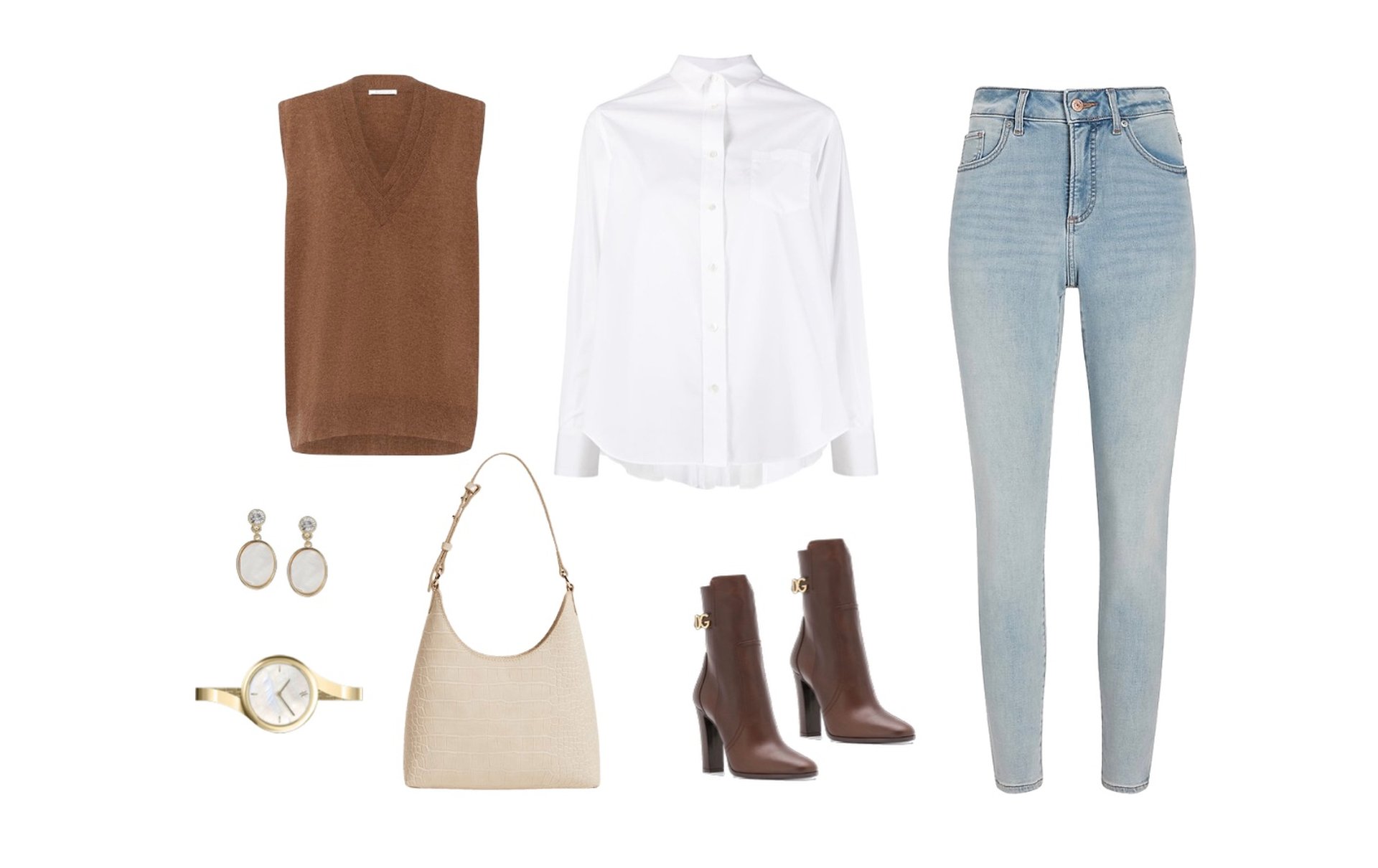 Mid calf boots with light-wash skinny jeans are the perfect way to accentuate your legs. Try wearing a pair of brown mid calf boots with a white button-up for a crisp look that you can wear when it's both warm and cool. You can add to your button-up with a sweater vest that is completely covered and closed, or you can wear more of an open vest that doesn't have buttons or closures. This way your shirt will show underneath.
If you want to add excitement to your outfit, do so with your vest. You can wear a classy houndstooth sweater vest with a white button-up, light-wash jeans, and black mid calf boots. Complete your look with a leather backpack or a suede hobo handbag in black. You can also skip a large purse with this look and carry a clutch or wallet.
Read: How to Lighten Jeans
Cable Knit Sweater and Dark-Wash Jeans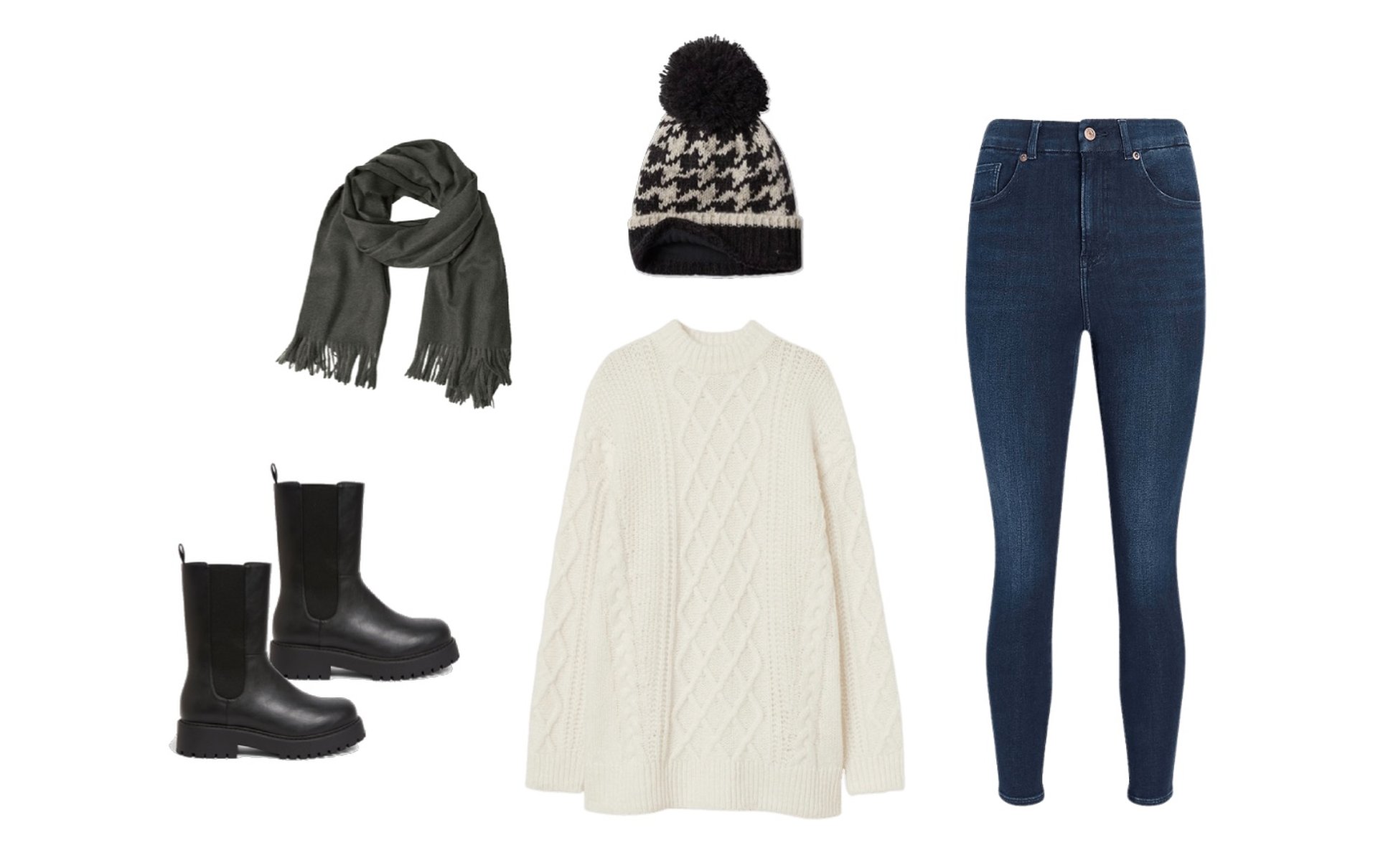 Mid calf boots can be worn with a long sleeve tee when it's cold, or a cable knit sweater. Try wearing a thick sweater that has ridges or a textured design in white or cream. Add dark-wash jeans that are slim or skinny fit and add black mid calf boots. You can wear boots with buckles or zippers, to create an edgy look. Your boots can be in a more casual style, versus a dressy style, depending on the occasion. Add a pom-pom beanie hat or scarf with this look for an Aspen vacation-inspired look.
Cropped Jeans, White T-Shirt, and Trench Coat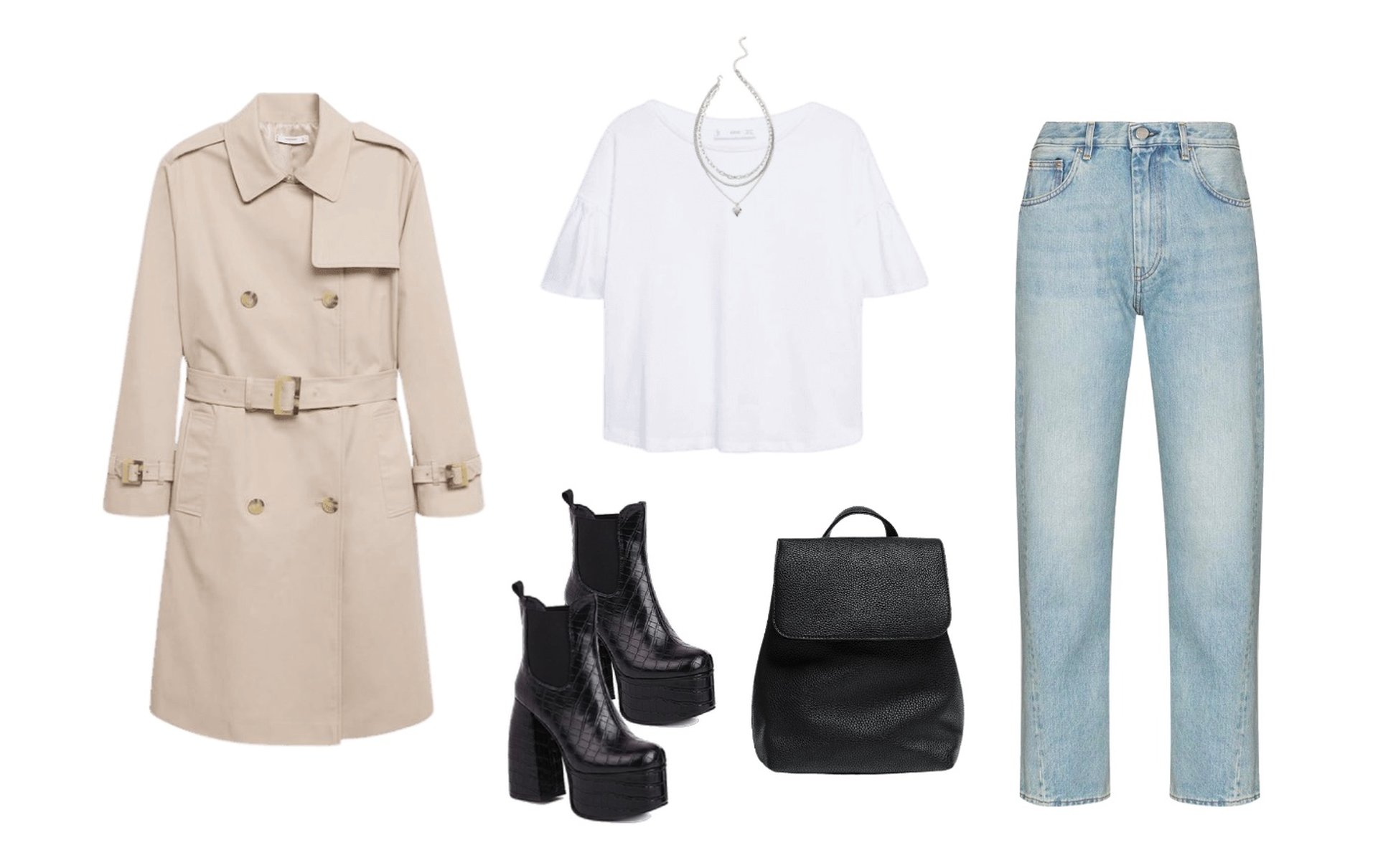 If you're going for a look that is casual but has a dressy tone, try wearing light-wash cropped jeans. Pair your cropped jeans with a white t-shirt in a scoop or boat neck design. Be sure your shirt is not snug or fitted, rather one that drapes loosely. You want your look to be relaxed and effortless. Pair with a long jacket in a trench coat style or wear a cardigan in a light brown or camel color. Add black, mid calf boots with a chunky heel and a square toe design. Wearing a square toe is a fresh way to make your ensemble classy.
Read: How to Wear Duck Boots With Jeans
Shawl, Skinny Jeans, and Long Sleeve Tee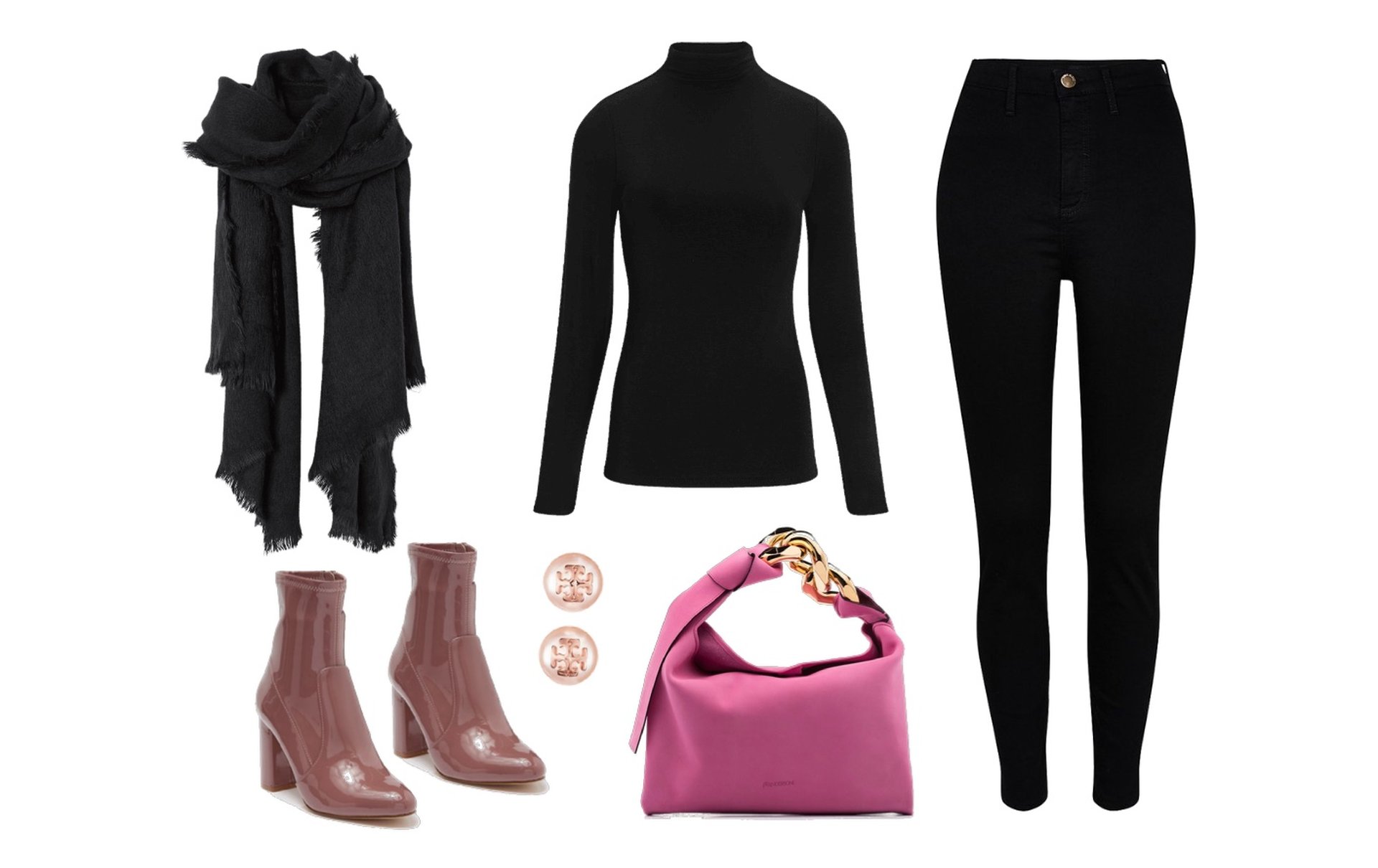 If you want to wear a shawl or cape to keep warm, try wearing a black shawl that drapes over your thigh area. Wear black skinny jeans and mid calf boots. You can wear both a black shawl and a black long sleeve shirt underneath. You can also skip the shawl and wear an open cover-up top that has no button or clasps that close, rather drapes open and has sleeves to cover your arms. Add pointed-toe boots in a patent leather style and accessorize with a watch or stacked bracelets.
Ruffle Blouse and Medium-Wash Jeans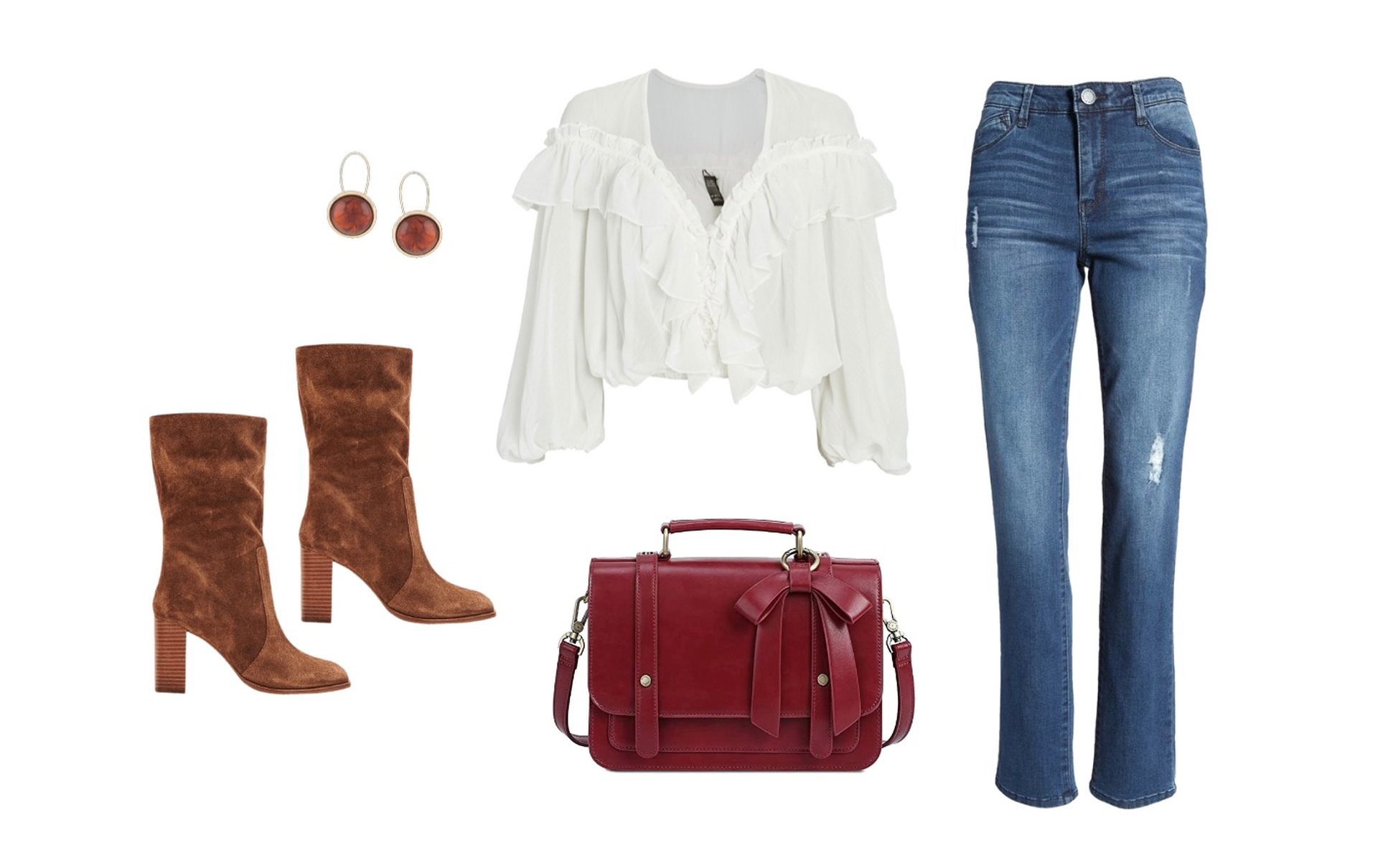 If you're dressing up for a special event (that is also casual) wear a white blouse and medium-wash jeans. The medium-wash jean color will keep your look sultry and more appropriate for the evening time. Your blouse can have ruffles or it can be more of a crisp type of design, in the form of a button close blouse that also has a collar. Either way, be sure to choose a top that can be taken seriously but is also flirty and fun. With this look, you can add brown mid calf boots in suede material. Add a top-handle handbag, in a leather-like style. Your handbag can be brown or dark, wine-red.
Destroyed Skinny Jeans, White Tee, and Cardigan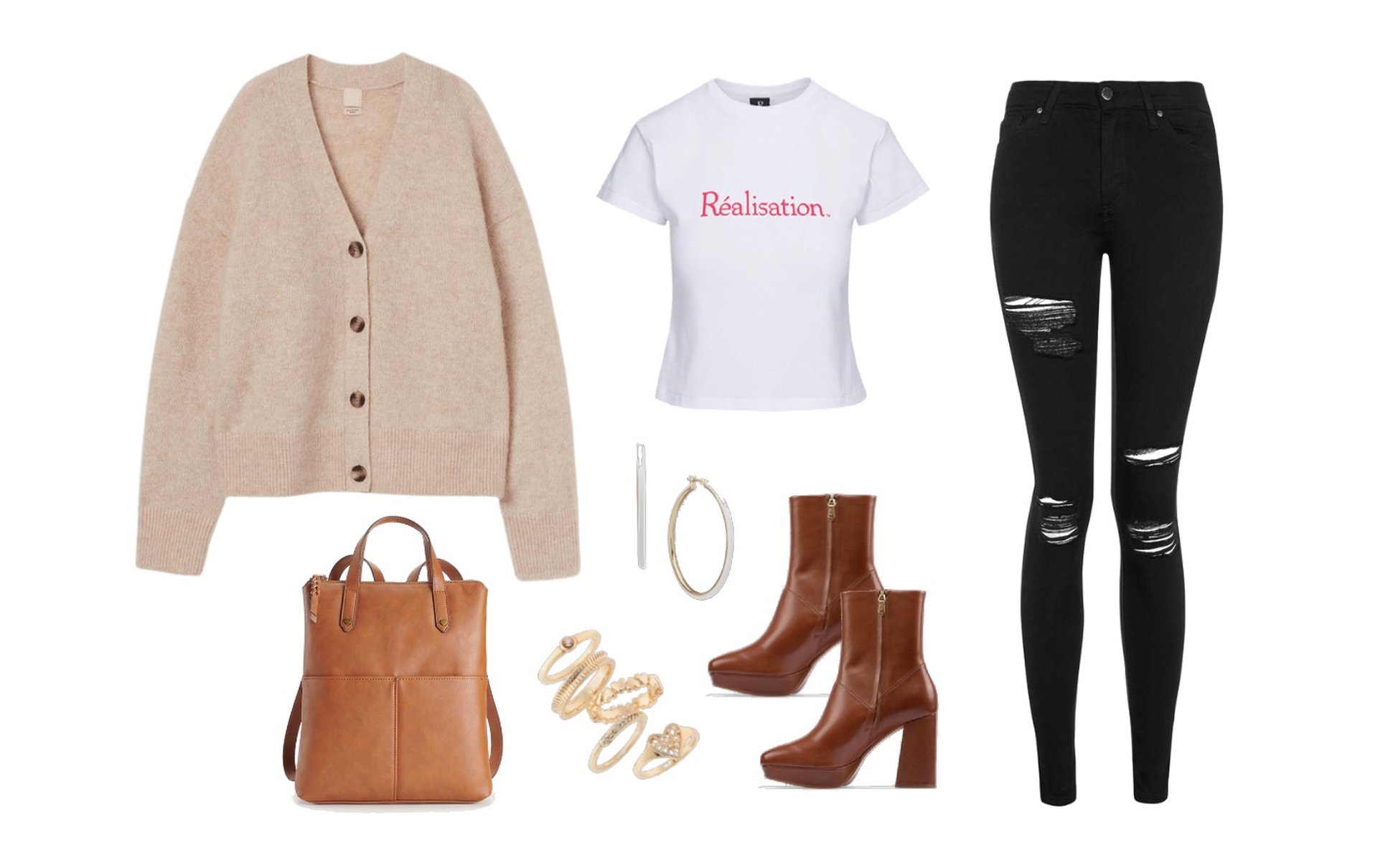 Mid calf boots can also be worn on a quick errand running day when you don't want to dress up at all, yet remain fashionable. Try wearing destroyed skinny jeans in black or grey and a white t-shirt that is fitted to the body. Add a buttoned cardigan in wheat or brown. You can add tan mid calf boots that have a small heel. Add ring accessories and small hoop earrings, in a gold tone.
To complete your outfit, wear a mini backpack in brown leather, to keep your look lightweight allowing you to move about without worrying about an oversized handbag. You can also skip a handbag all together and carry a small leather card case that can easily slide into your back pocket while you walk or grab a coffee.
Sweatshirt, Black Jeans, and Dad Cap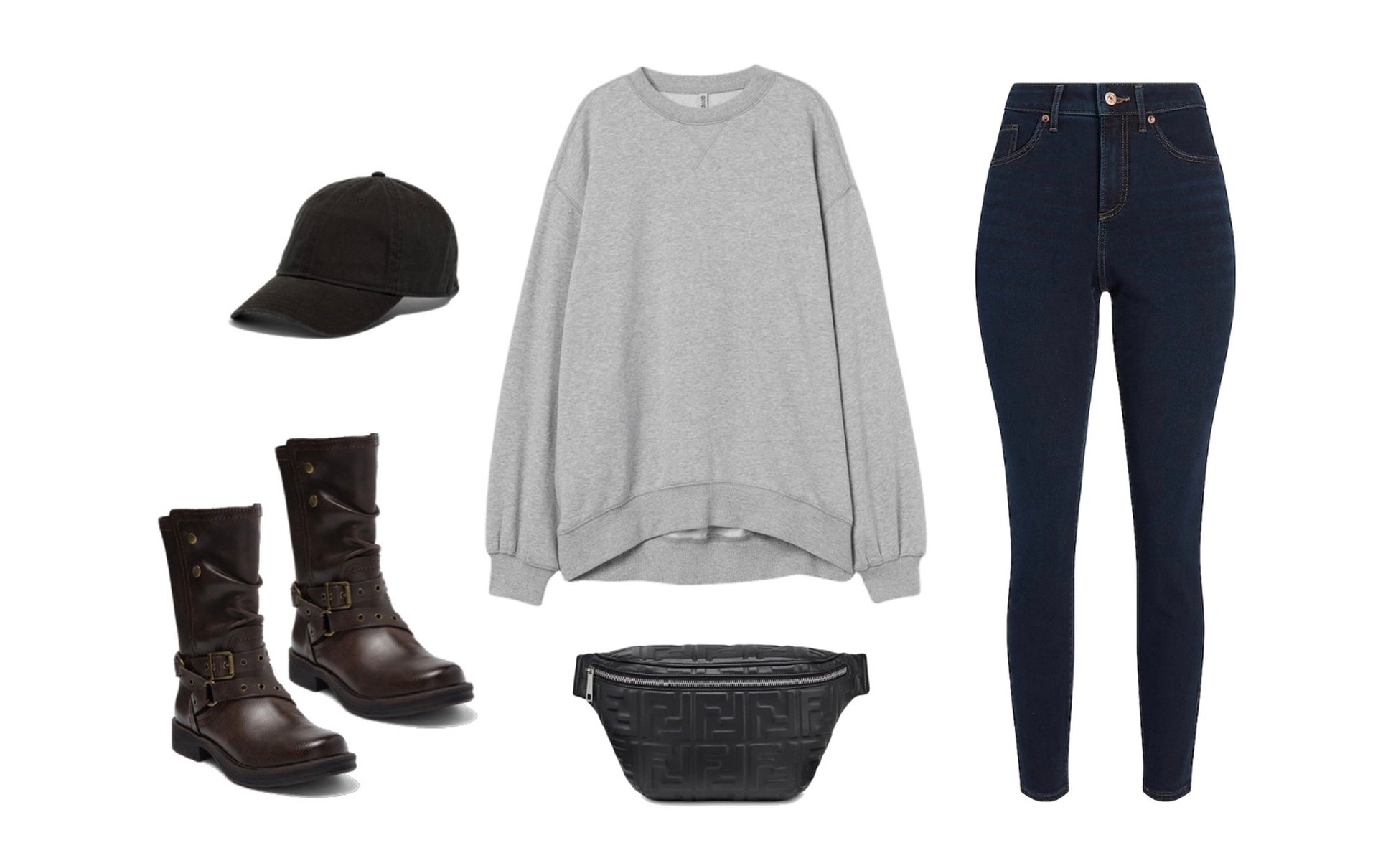 Mid calf boots can also be worn with a simple sweatshirt. Wear a grey or black sweatshirt and dark blue or black jeans. This look is also a fashionably lazy day look that doesn't require many pieces and layers.  Add a dad cap, if you're on the go. You can also wear a wide brim hat, for a more modern, trendy look. Add studded earrings or hoops, whichever you prefer for the day. Finish your look with mid calf boots in black or brown. This is also an outfit where you can add an element of surprise with a studded motorcycle-style boot.
Read: How to Wear Chukka Boots With Jeans
Graphic or White Tee and Light-Wash Jeans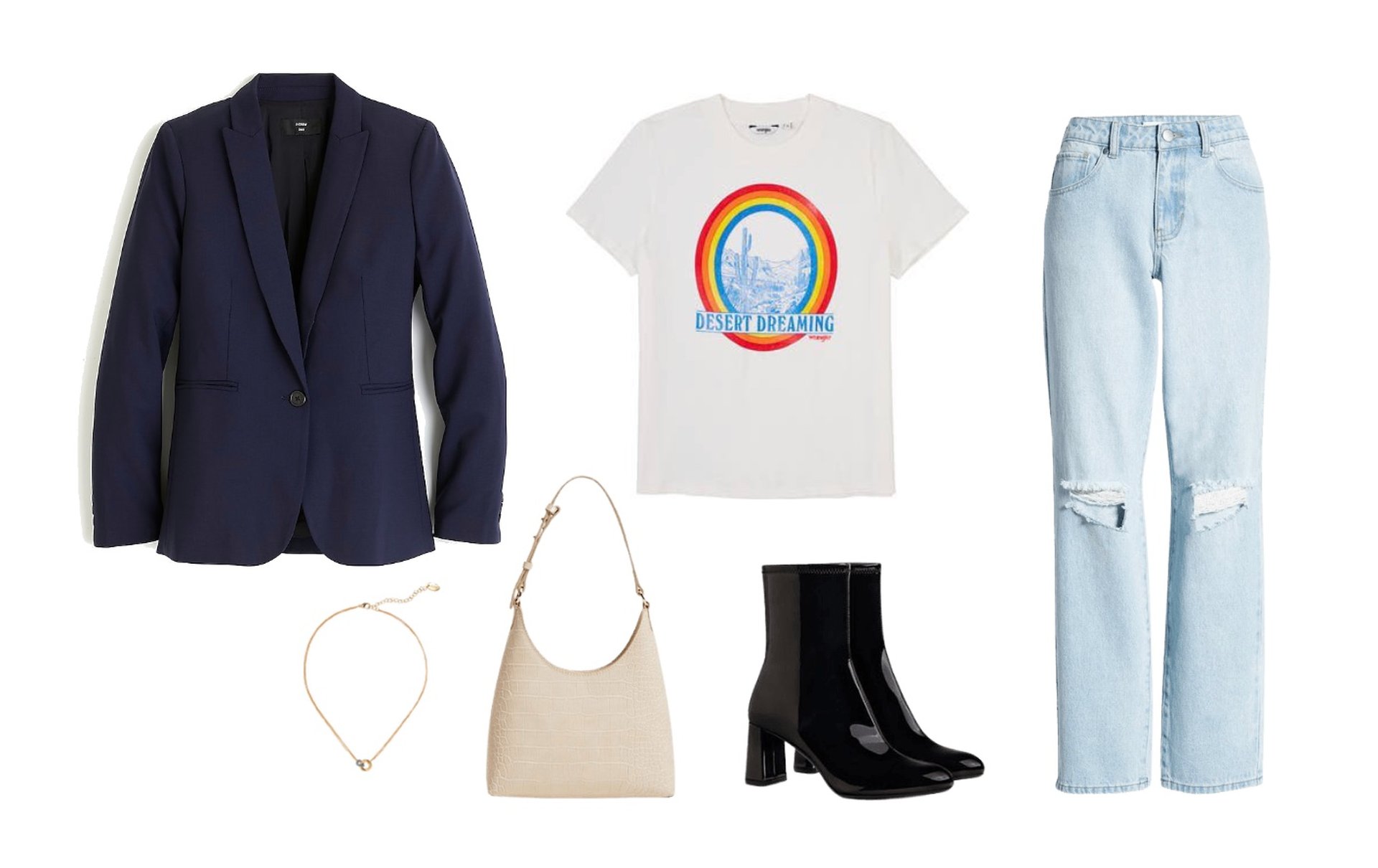 Wear patent leather style, mid calf boots, especially when the weather is rainy or cloudy. Add a white tee or a graphic tee and light-wash jeans. Your light-wash jeans can be destroyed, but choose a pair that doesn't overdo it with too many rips. You want your look to be a bit edgy, but not scruffy. Add a blue blazer in navy and wear a large hobo handbag, paired with subtle jewelry. With this look, you can wear a v-neck and layer your necklaces in gold.
Read: How to Wear Ankle Boots With Straight Leg Jeans
Pea Coat, Skinny Jeans, and T-Shirt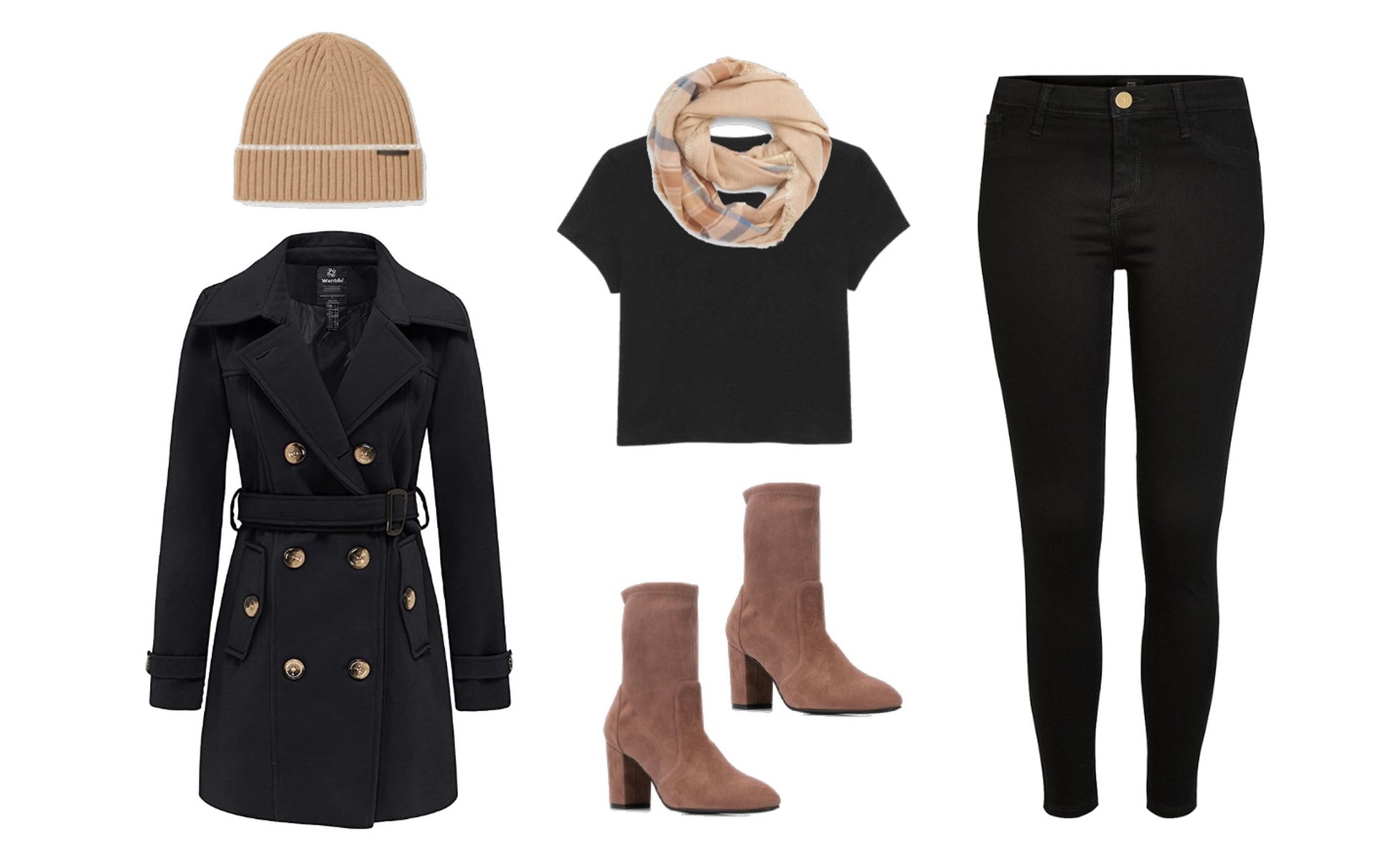 Layer, layer, layer with a long overcoat and mid calf boots! Add a plaid infinity scarf or create an infinity scarf look by double wrapping your scarf around the neck. Add black skinny jeans and mid calf boots in brown. You can wear a long sleeve black shirt with this look or you can wear a thicker sweater. This is the best look for long days in the outdoors where you'll be walking and spending time in chilly weather to stay warm. This is the perfect cozy look that allows you to wear gloves, beanie hats that fit snugly around your ears and head. Your coat can be in a camel, darker brown, or black color since the plaid will tie everything together.
Ruffle Hem Shirt and Bootcut Jeans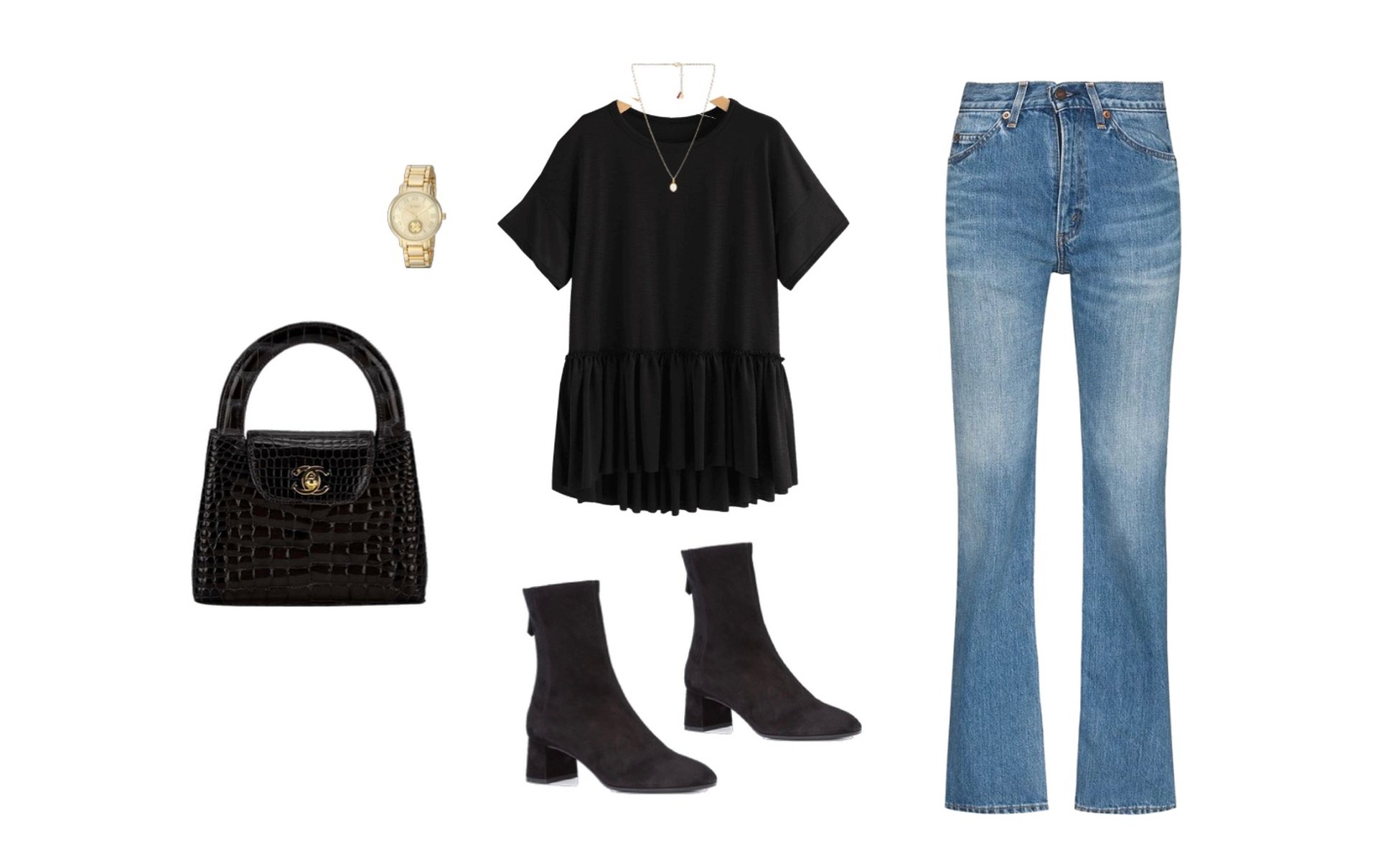 Mid calf boots can also be worn with a ruffle hem top that falls past your waist. Add mid calf boots in black and a standout handbag, Your handbag can be a top handle or a shoulder carry in black or brown. This look can be paired with a standout piece of jewelry, such as a collar-style necklace. If you want to keep it light, try wearing a chain necklace with a simple pendant. You can also wear an accent ring, or for a more trendy look, wear midi rings on more than one finger. When it's warmer outside, opt for bare legs or wear sheer tights with this look, as well. You can mix up your style of tights by wearing designs that have shimmer, which pair well with shapely legs. Try to avoid fishnets, however.
Read: How to Wear Bootcut Jeans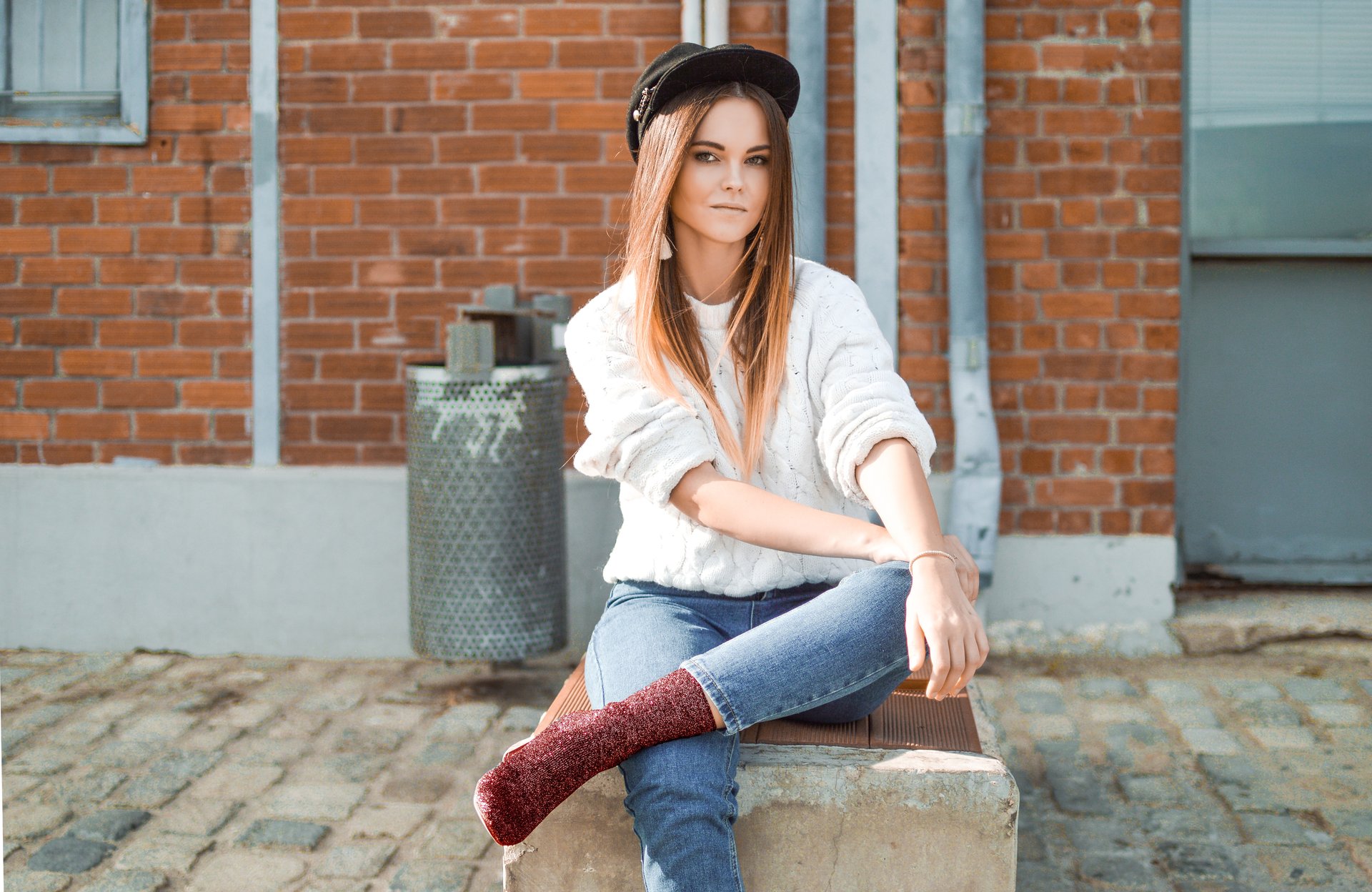 Mid calf boots are the perfect hybrid between coverage and breathability. They will keep you warm, but they don't overpower or create a look that's too busy. You can wear mid calf boots quickly for store runs, or you can totally dress them up for a special event or date night.
The best style of mid calf boots are leather and suede, which give the look of elegance and class. You can pair your boots with whichever form of overcoat or jacket that you want to wear for each day. Your jacket can be in a moto-style or a more traditional overcoat style. Overall, a pair of mid calf boots will remain a wardrobe.