If you purchase one of the products recommended in this article, I might receive a small affiliate commission. Thank you for your support!
At first thought, wearing jeans in the summer may seem like a bad idea, considering the temperature of the weather. However, jeans are a go-to casual piece that can be styled with a variety of tops, shoes, and accessories. If you're concerned with staying cool, use these tips on how to wear jeans in the summer.
For example, style jeans in the summer months that aren't as thick in fabric, or a cropped pair, allowing your legs to catch a breeze. You can also wear distressed jeans to leave small windows that showcase your skin and provide breathability. Whether you're thinking of how to style mom jeans in the summer, skinny jeans, and each style in-between, wearing jeans in the summertime is a staple.
Flowy Top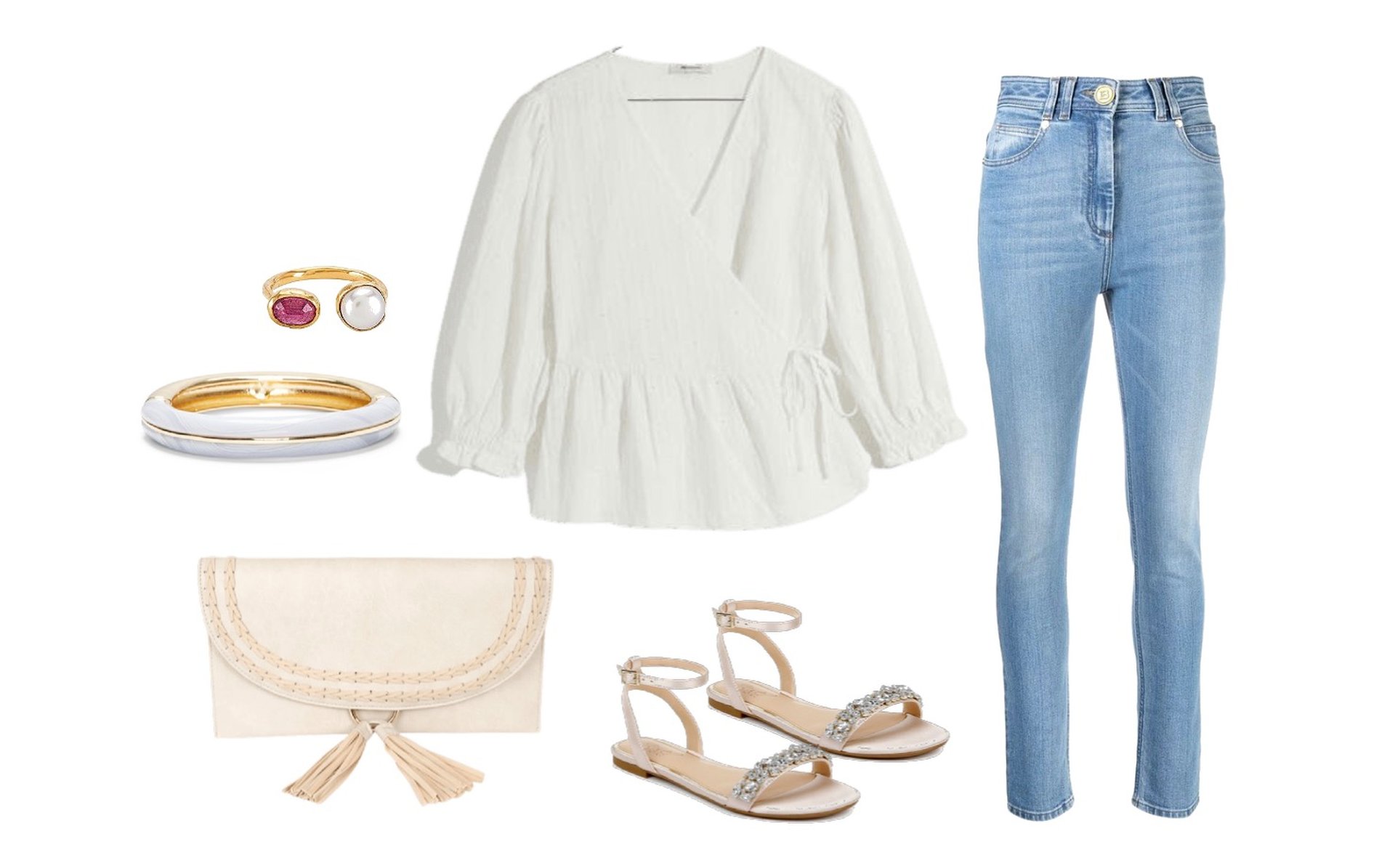 Wearing a flowy top is how to wear jeans in the summer in a feminine way. You can wear a shirt that is made of light-weight material, preferably with breathable accent details like shoulder cutouts. This way, you can showcase your arms, while staying cool. Add accessories to this look with large bangles or a statement ring.
To provide a dress-like look, wear a longer top with your jeans. A tunic or long, printed blouse that has an asymmetrical hem will showcase your jeans. Your top will flow around your hips and legs, but it will also have a train-like effect, allowing your waistline to appear smaller.
You can pair your flowy top with dressy ankle strap sandals or you can pair it with an elegant mule. If you're wearing this look during the day, try pairing your outfit with a small clutch or shoulder tote.
Read: How To Dress Up Jeans For Work
T-Shirt and Sneakers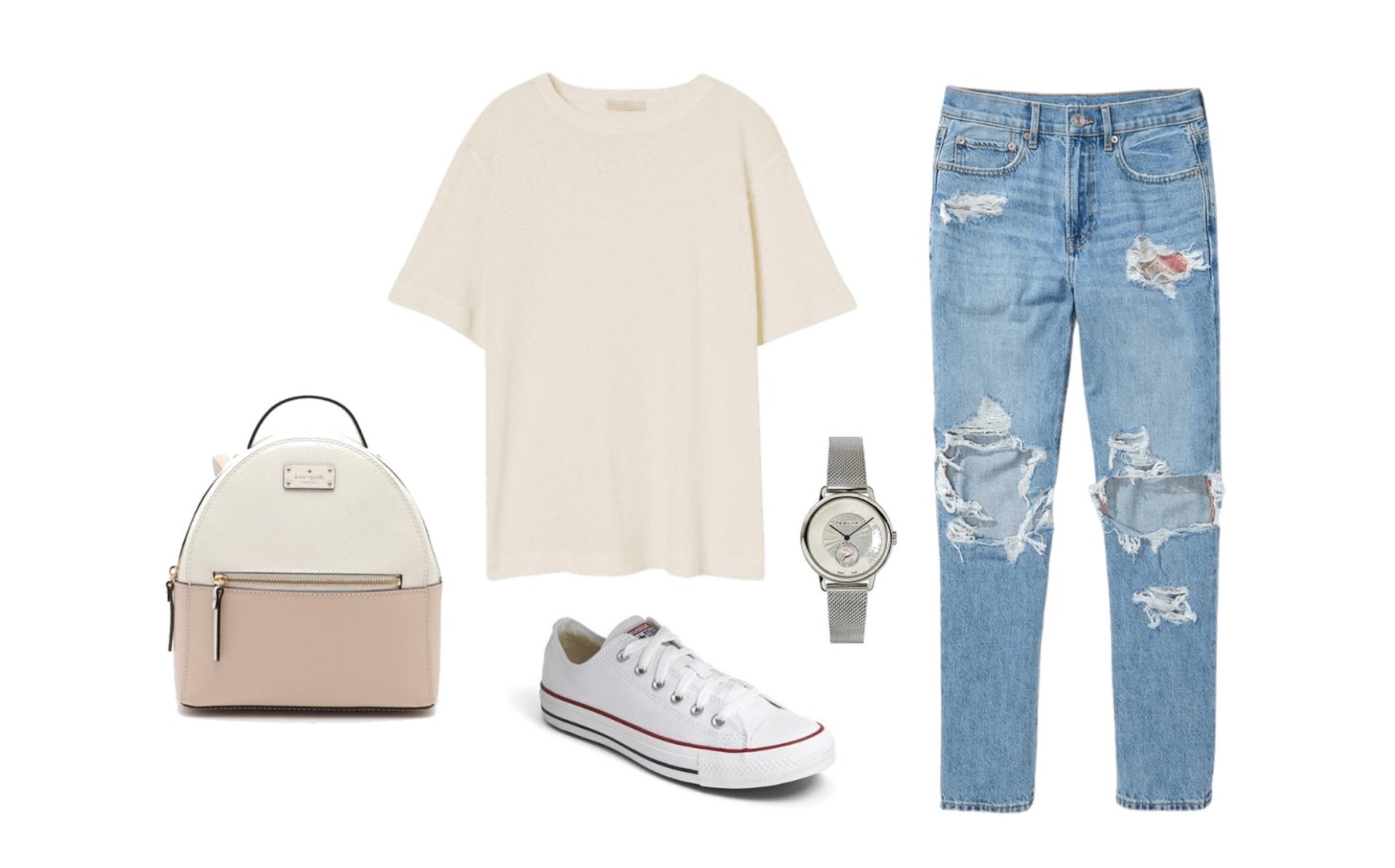 You can try an urban look with a t-shirt with your jeans, especially an all-white t-shirt for a classic cool-kid type of look. Wear a white t-shirt with light-washed, dark-washed, or white jeans. A scoop-neck or boat-neck t-shirt is ideal if you want a clean look. If you want to add zest to your look, wear a bright color t-shirt or a shirt with an all-over pattern. For a relaxed look, wear an oversized t-shirt with boyfriend jeans.
If you're looking for how to wear jeans in the summer with fitting shoes, you can wear simple canvas sneakers. To achieve a more urban look, wear sneakers with a thicker sole and a dad cap. You can even wear running shoes with jeans! This will help create a look that's also functional when walking or participating in outdoor activities. You can cuff your jeans if you want a collegiate look and wear white sneakers with a 70's style ringer tee.
Halter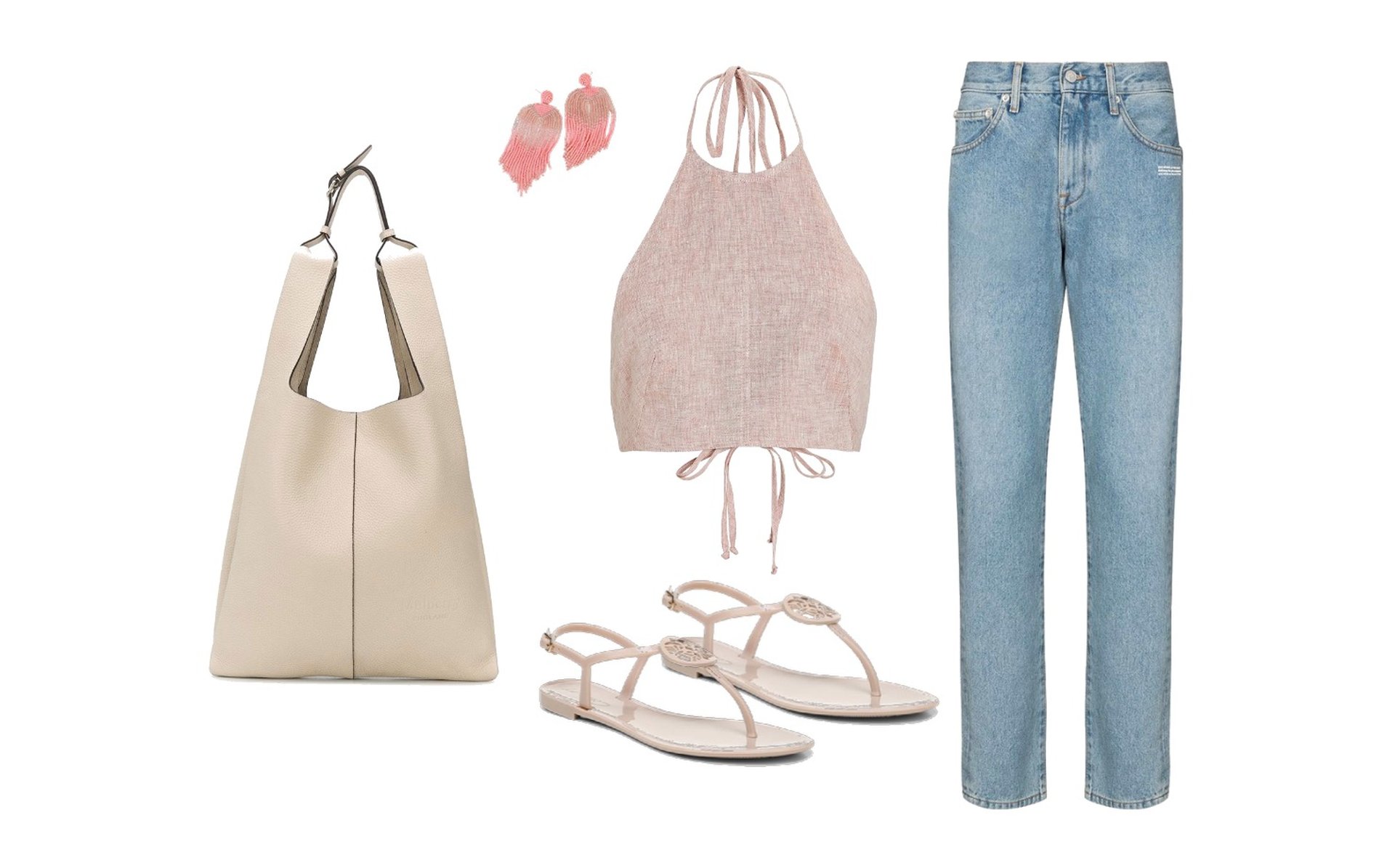 A halter or cropped top is a way for you to wear a shorter shirt for mobility throughout the day. A halter top is available in various styles, including backless and neck-tie shapes. You can wear a one-shoulder halter with slim jeans and t-sandals. Your shoes can be a minimal leather style or you can dress it up a bit with sandals that have a touch of bling.
A tie-front halter with high-waist jeans will give you a sexy look that is also chic. The tie front of your halter will be the focus, leaving little need for jewelry. Add an oversized handbag or simple leather backpack to keep your look casual. If you don't want your mid-section to be visible, you can wear a simple cami underneath, in the same color as your top.
Camisoles are stretchy and will provide support for your tummy and breast. If you want a more glamorous look, try wearing a lace cami or a cami that has sequin or a contrasting print.
Bathing Suit/One-Pieces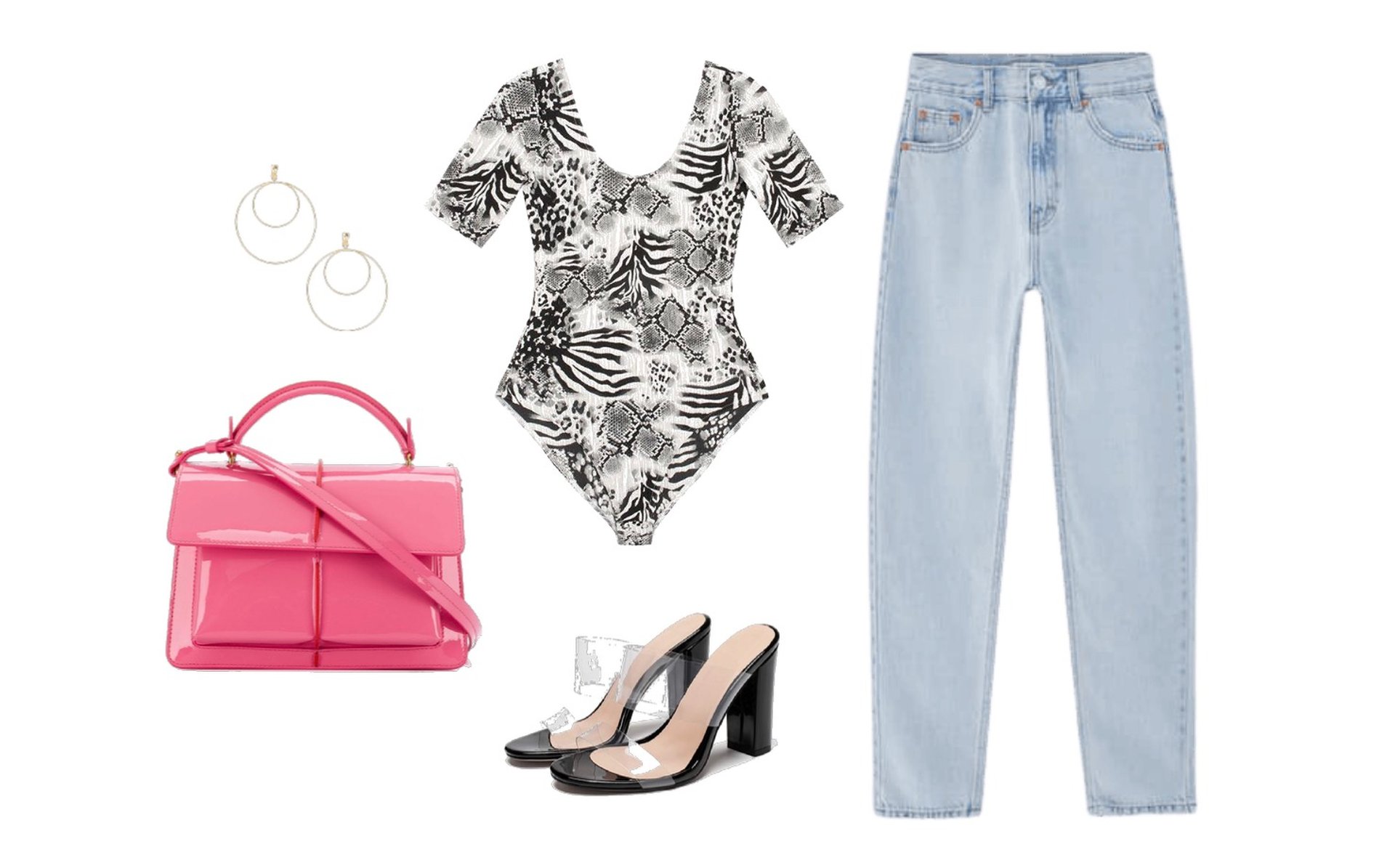 If you're traveling on vacation or enjoying time in the sun, wearing a swimsuit with your jeans will keep you ready for the water. If you want a look similar to swimwear that will provide the same elasticity, you can wear a one-piece leotard. Try wearing a short-sleeved leotard for a style that appears as a tucked-in t-shirt. Wear a crossbody handbag to keep your look relaxed. Add bold accessories like thin hoop earrings or a cuff bracelet.
If you want a more striking look, try wearing a one-piece leotard that has an open-back design. This will add an element of surprise while keeping your temperature cool. You can also try a leotard that has a graphic print. Pair this look with sneakers or open-toe heels.
For an updated girl-next-door look, try wearing a one-piece with jeans overalls. Wearing a one-piece underneath will make your overalls look chic and less kid-like. Try wearing distressed overalls that cuff at the bottom or that have a wider leg. Add strappy heels to your look with a statement clutch.
Lingerie Top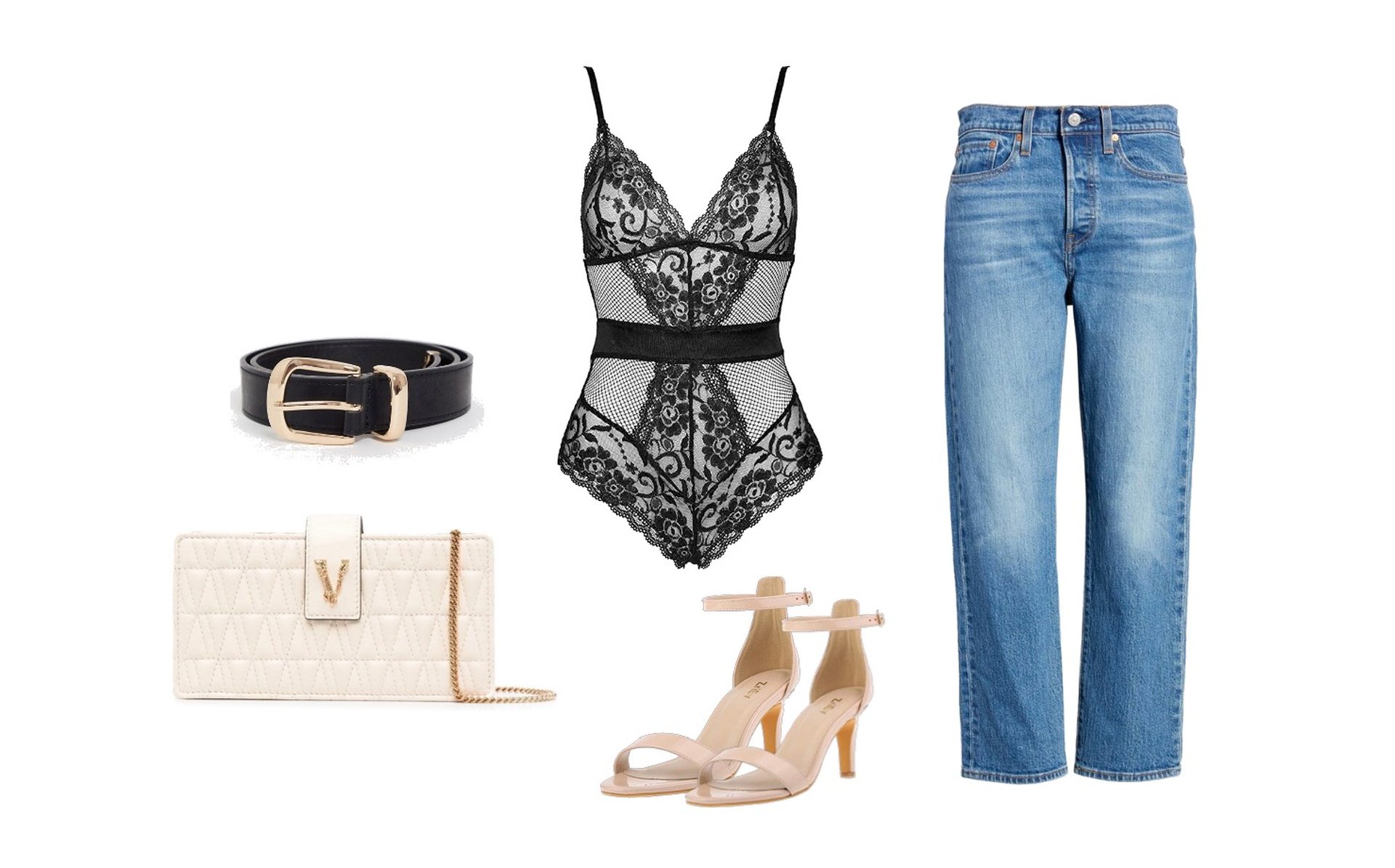 Similar to a one-piece or a bathing suit, you can wear a one-piece lingerie top that has a corset or bustier type of effect. The beautiful lace contrasted with the edgy look of your jeans will provide a unique mix that you can wear with ankle strap heels. For a date night, you can wear a sheer bustier top with a belt to cinch your waist. Be sure to wear a skinny belt with gold or silver hardware.
You can also try wearing cropped jeans with a lingerie top and sneakers. Dress up your look with a long necklace that falls in the middle of your chest. To add an interesting element to this look, try wearing a colorful lingerie top in neon green or yellow. You can also wear a bralette with high waist jeans or jean shorts. A clutch or small handbag is ideal for wearing your jeans with a lingerie top since your top will be the focus.
Hats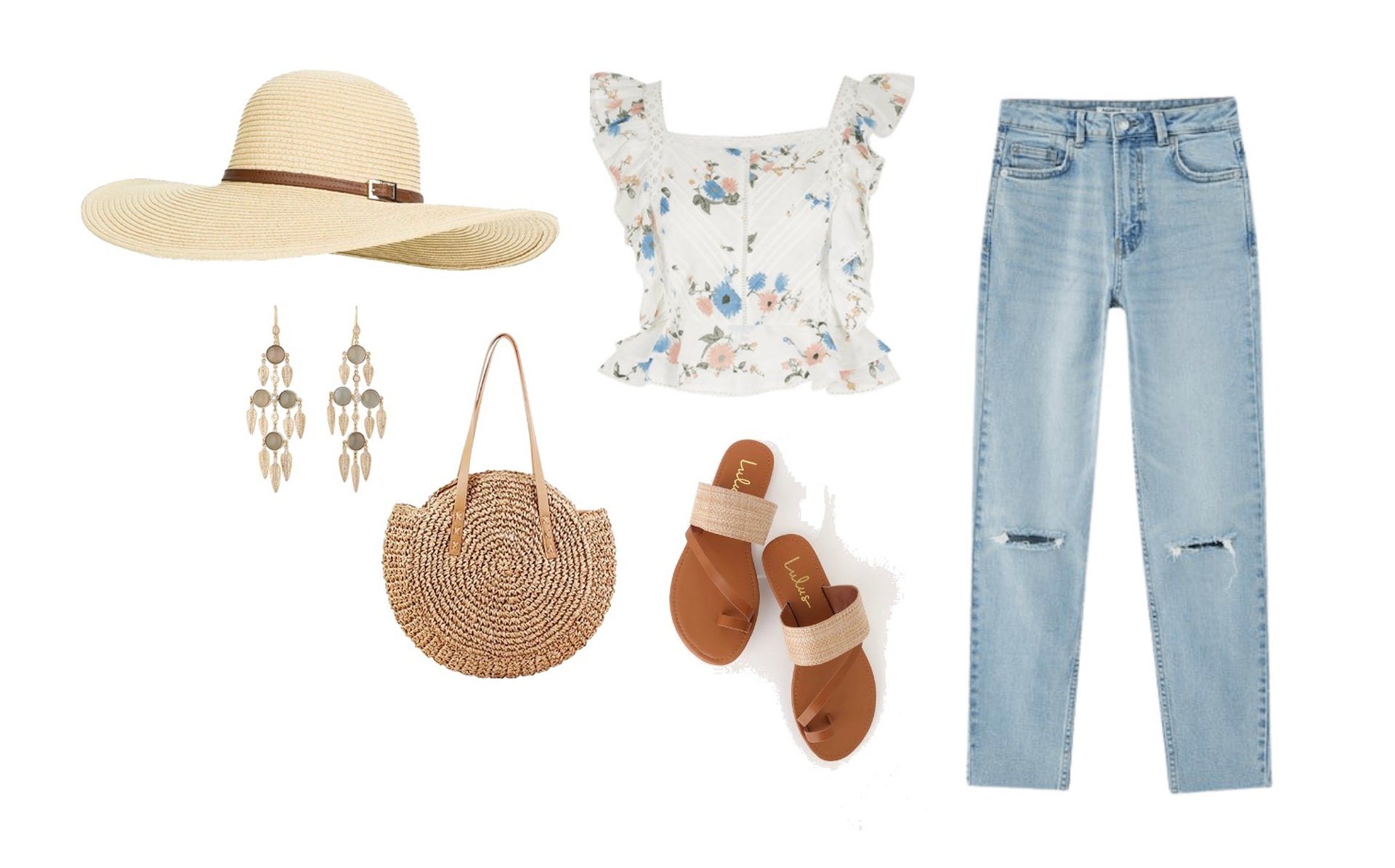 A great way to wear your summer jeans is to accessorize with a hat. You can wear a large, floppy beach hat for a relaxed, vacation vibe. You can even tie a slim, satin-like scarf around your hat and secure it with a tied bow. Adding this creative element will give your hat a more sophisticated look when wearing it with mom jeans, especially.
Add chandelier earrings when considering how to style mom jeans in the summer, to appear more resort-like. If you want to wear boyfriend jeans instead, add accessories like a woven, straw handbag.
You can also wear a hat with a smaller brim if you want a quick, market-run look. To style your jeans with a western-inspired element, wear bootcut jeans or flare jeans that are bell-shaped with a graphic t-shirt. You can wear flat sandals since your full legs will be covered. Pair this look with a shoulder carry or a crossbody handbag to give it a more bohemian, festival-type vibe.
To style your jeans with a dad cap, you can wear a solid hat or one with a small, embroidered detail. Dad caps create a bit of shade, helping to shield your eyes from the sun. They easily pair with any wash color of jeans–even grey jeans–and are essential for bad hair days! Dad caps are also a way to represent your favorite sports team or your home city. You can skip wearing a handbag with this look and wear a stand-out watch.
Off-the-Shoulder Blouse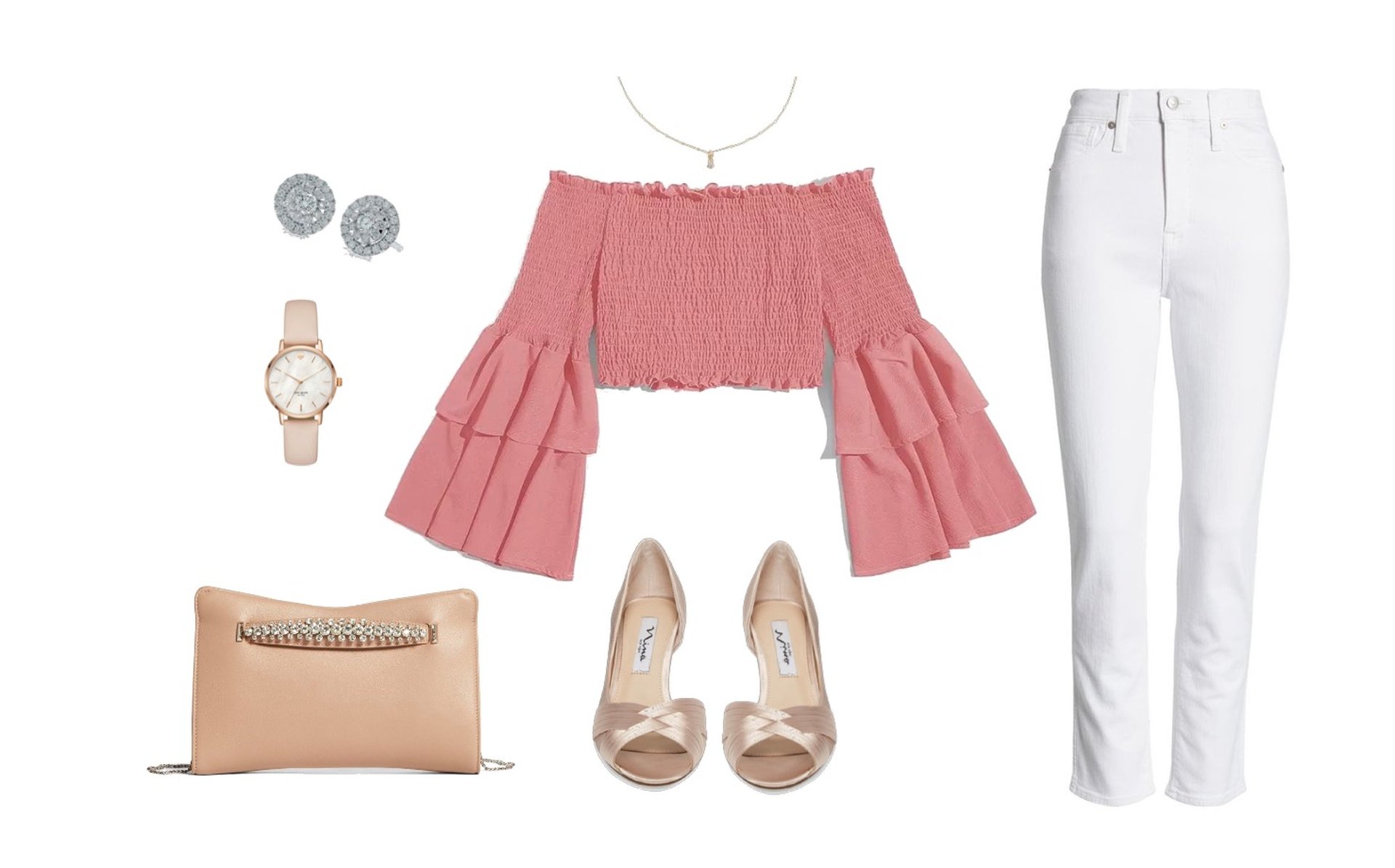 An off-the-shoulder top pairs well with jeans as the perfect evening attire. You can wear an off-the-shoulder top that has long sleeves if you want to cover your arms, in case it gets chilly inside of a venue, or if there is a breeze at night. Pair skinny jeans with an off-the-shoulder top and add an unexpected shoe like ankle boots made of faux snakeskin. For a fearless look, wear an off-the-shoulder peplum top with bell-shaped sleeves. Pair your top in a jewel tone with high-waist jeans in white. Add a nude, open-toe heel and diamond-like, studded earrings.
If you want to take this look to a heightened level and are thinking of how to style mom jeans in the summer, try wearing a top that has balloon sleeves. This top works with mom jeans since your waist will be cinched and your shoulders will appear more powerful. Try wearing a white top with cropped, light-washed, mom jeans. The best shoes to wear with mom jeans include espadrilles and a double-strap, shoulder tote. To tone this look done, you can wear sneakers instead of heels, but keep the glamorous element by adding a studded tote.
When searching for how to wear jeans in the summer, it doesn't equate to agonizing heat. There are several ways you can switch your top style with a halter or tank to stay cool. You can also wear pieces to keep you ventilated, like a lingerie top or a simple t-shirt. When summer nights arrive, you can wear jeans with dressy tops to stay event-appropriate and classy.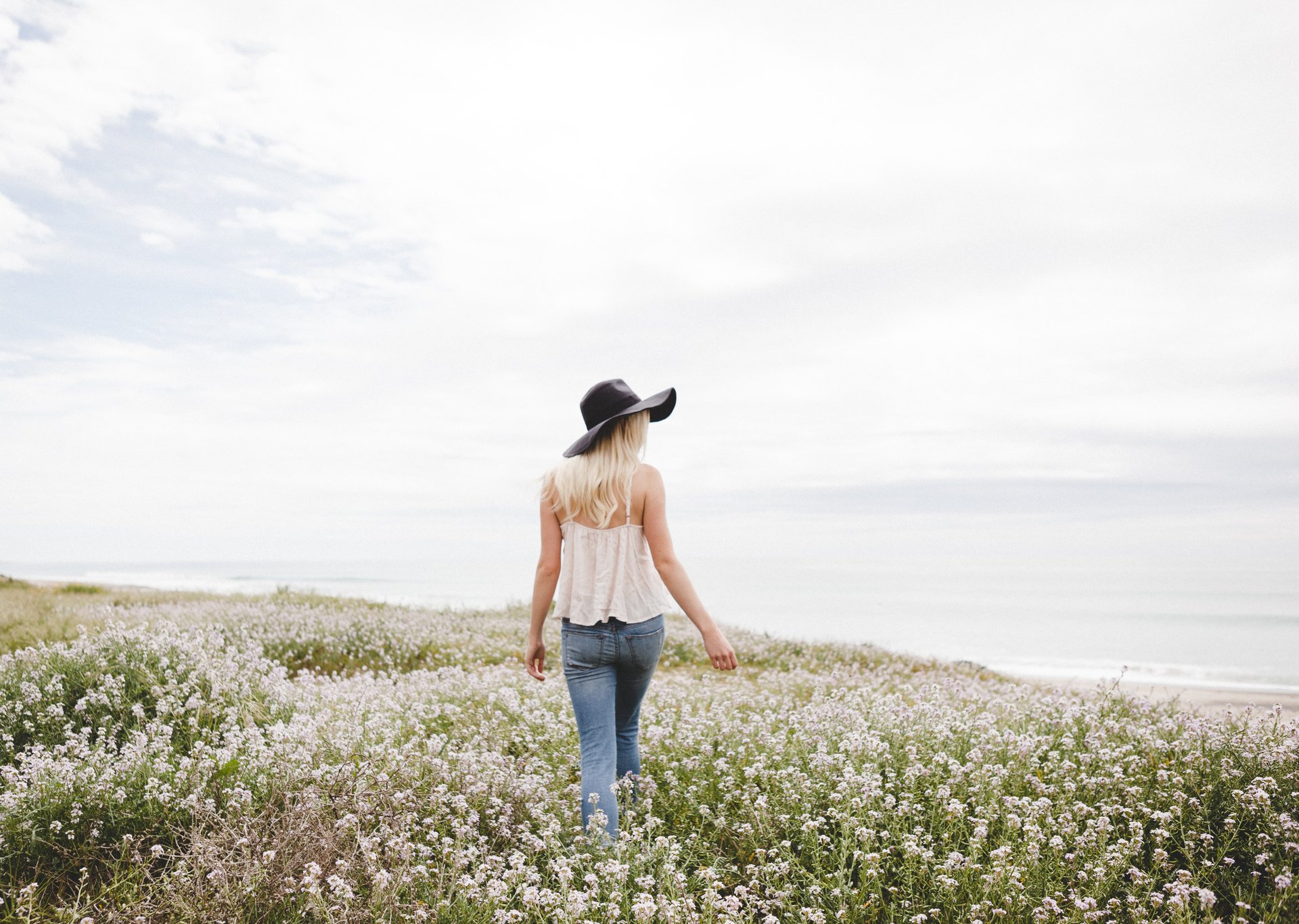 How can I wear my pants in the summer without overheating?
Try wearing jeans with a little stretch, as they tend to be made with thinner denim. Also, wear a top without sleeves, for ventilation.
Can I wear skinny jeans in summer?
Yes, you can wear skinny jeans in the summer, since they tend to move with the natural shape of your body. This jean style is usually made with more elasticity, so they won't feel heavy.
Is it weird to wear jeans in the summer?
It's not weird to wear jeans in the summer, at all. It's actually one of the most flexible ways to dress when the weather is warm. Jeans create a blank canvas that you can add to with solid, printed, and textured tops.