If you purchase one of the products recommended in this article, I might receive a small affiliate commission. Thank you for your support!
If you frequent thrift shops and are a lover of the vintage style, you will be familiar with these two styles. Mom jeans and dad jeans both add a tad of retro-chic to your outfits, but what's the difference between them?
Read on as we break down the difference between mom jeans vs dad jeans and tell you more about these two nostalgic styles.
What Are Mom Jeans?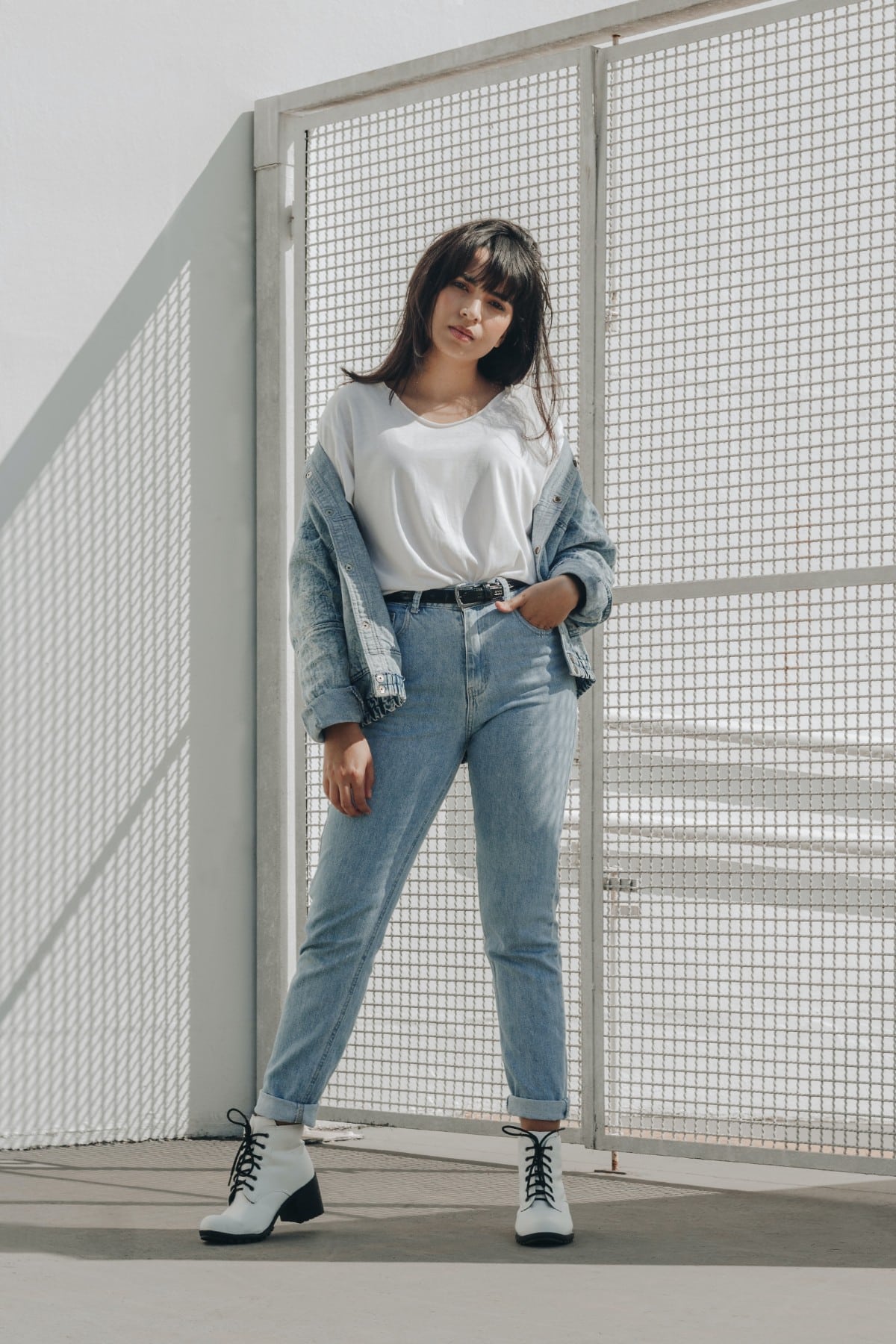 Mom jeans are characterized by their high-waisted design and a tapered yet relaxed cut throughout the leg. They often offer no stretch to keep the structured look, which streamlines your figure.
But why are they called mom jeans? Are they jeans that moms wear? Kind of, but there's more to this denim style than just that.
Back in the 80s, high-waisted jeans with tapered legs were the hottest denim trend, but when low-waisted bootcut jeans stole the show in the 2000s, they became out of style.
All the it-girls wore low-rise bootcut jeans that fit snug around the hip and thigh, and celebrities like Britney Spears also followed the trend.
Anyone still wearing high-waisted, tapered jeans at that time was considered old and out of style, and the young adults in the 80s were over 30 years old in the 2000s, and many of them were moms already.
So mom jeans were used to describe the outdated denim style, and that's how mom jeans got their name.
After the 2010s, high-waisted jeans started coming back in style (thank goodness), and more people are placing more value on comfort and practicality over trends—that's when mom jeans came back.
And then, thrift shopping started gaining more popularity as well, and nowadays, wearing vintage clothing has become a stylish trend. And what kind of jeans would you find in a thrift store? You'd probably find lots of mom jeans. This makes them even more popular.
Comfortable, practical, flattering, vintage, and perfect for the everyday, mom jeans check all the boxes and once again became one of the most popular denim styles.
Read: What Shoes Should You Wear With Mom Jeans? 
What Are Dad Jeans?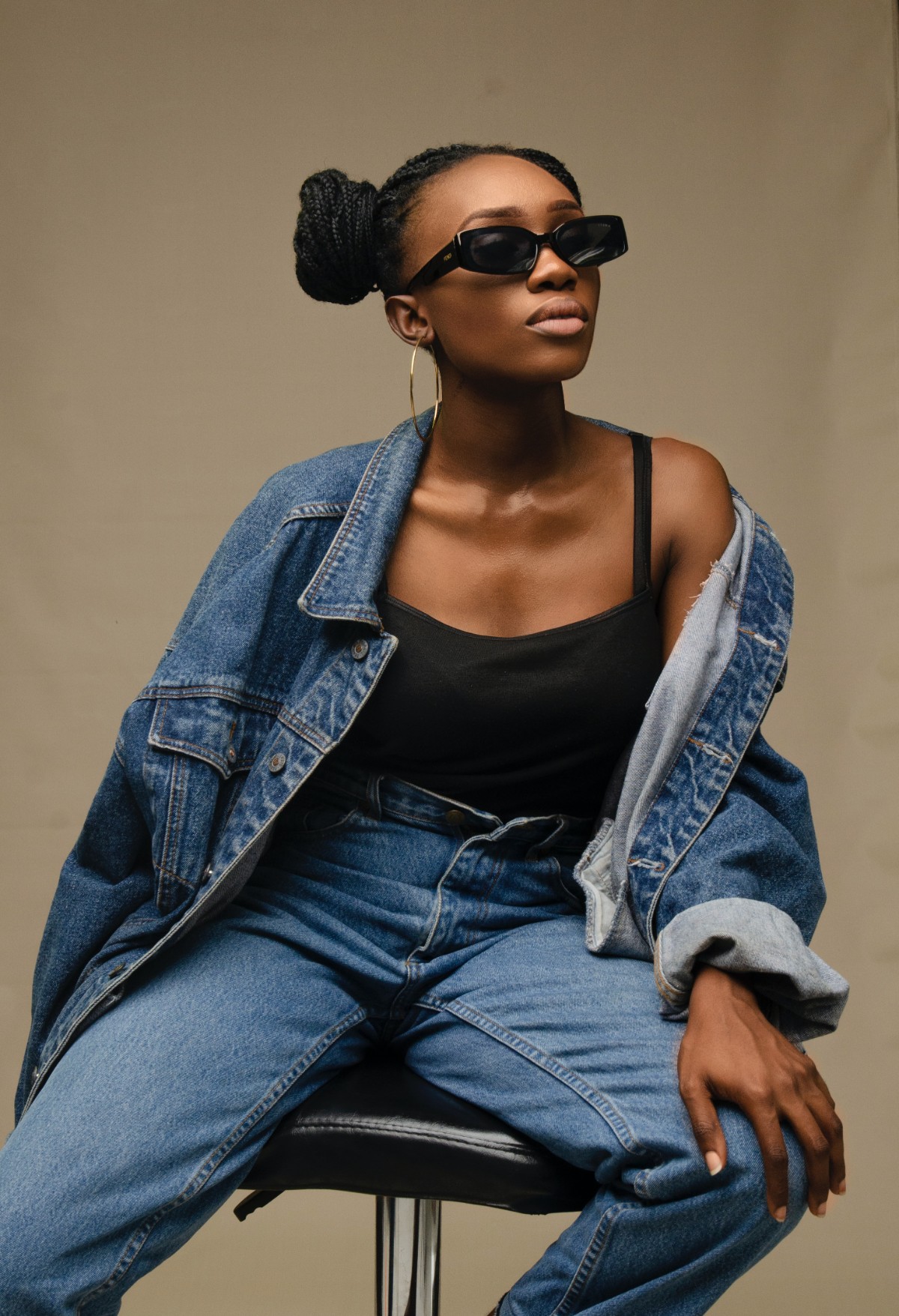 Dad jeans usually have a high-rise waist and have a straight cut that's wider than regular straight leg jeans, making them a relaxed denim style.
They are often full-length jeans and sometimes could droop just a little bit around the ankles. They are also typically in a light blue wash.
Where does the name "dad jeans" come from? Well, they have a similar origins story as mom jeans. In the 80s and 90s, this relaxed denim style was the go-to for guys.
If you go through your dad's photo album, it's highly likely that you'll find more than a picture or two of your dad wearing these jeans with chunky sneaks.
Now that it's back in style, the young guys wearing those 80s jeans are not young anymore—and they are probably dads, so it's given the name dad jeans.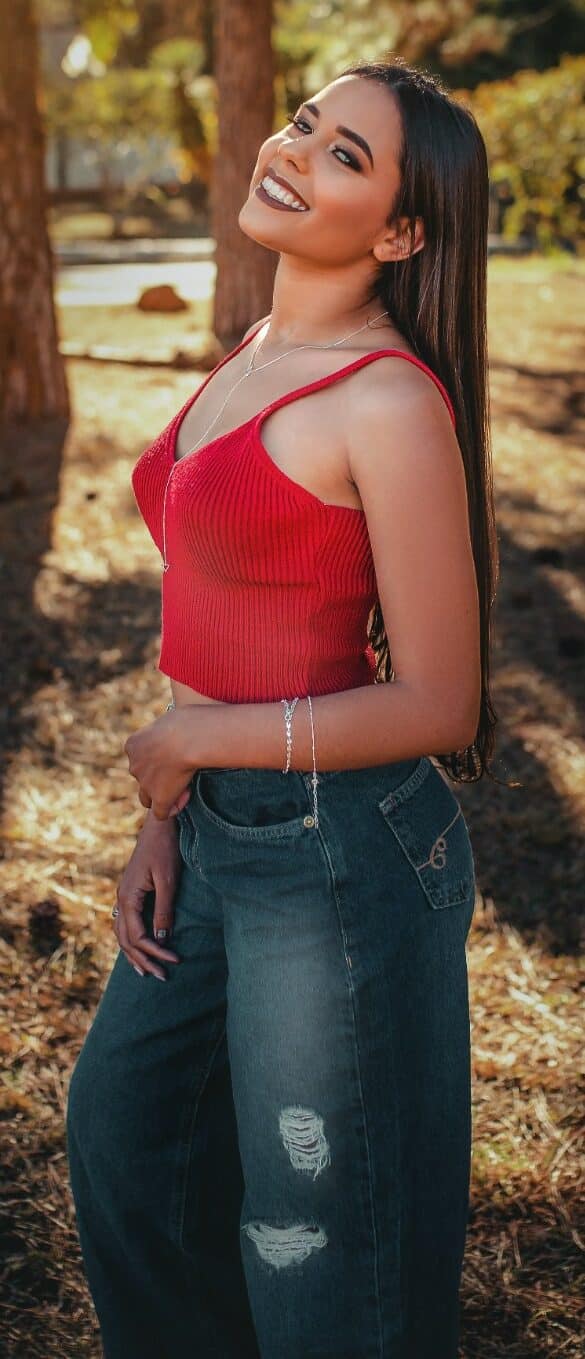 Dad jeans have gained popularity because of nostalgia and practicality. As vintage fashion becomes more and more popular, people visit thrift shops more often to find their statement pieces or everyday items. Dad jeans naturally become a staple and many nostalgic youths' closets.
Another reason is the rise of casual workwear. The line between professional and casual is getting blurry (especially after the WFH period). For many companies, it's totally okay to wear jeans to work, as long as they are not ripped or too low-waisted.
That's where dad jeans come in. They are cut more like slacks but are made with denim fabric—a perfect combination between professional and casual. They are also comfortable and can double as casual everyday jeans.
Mom Jeans vs Dad Jeans: What's the Difference?
Both mom jeans and dad jeans have a high-rise waist, but they are different in the fit. Mom jeans have a relaxed yet tapered leg, while dad jeans have a straight leg cut that's a bit wider than regular straight leg jeans.

Which Body Types Look Best in Mom Jeans?
People with the hourglass shape look best in mom jeans. The high-rise design emphasizes the smallest point of your waist, highlighting your hourglass figure.
The tapered legs give you a sleek, streamlined look. If you're trying to create more curves for your body, mom jeans are also a good pick.
Which Body Types Look Best in Dad Jeans?
If you have an athletic build, a rectangular body shape, an inverted triangle shape, or an apple shape, dad jeans will look good on you.
Dad jeans have a high-rise design that will emphasize your waistline, and the relaxed fit throughout the leg help create the illusion of an hourglass shape, so if you want to enhance your curves, dad jeans can help with that.
Those with the apple shape have a more top-heavy frame and skinnier legs, and dad jeans and their wider legs will help balance the proportions.
Read: Best Jeans for Apple-Shaped Plus-Size Women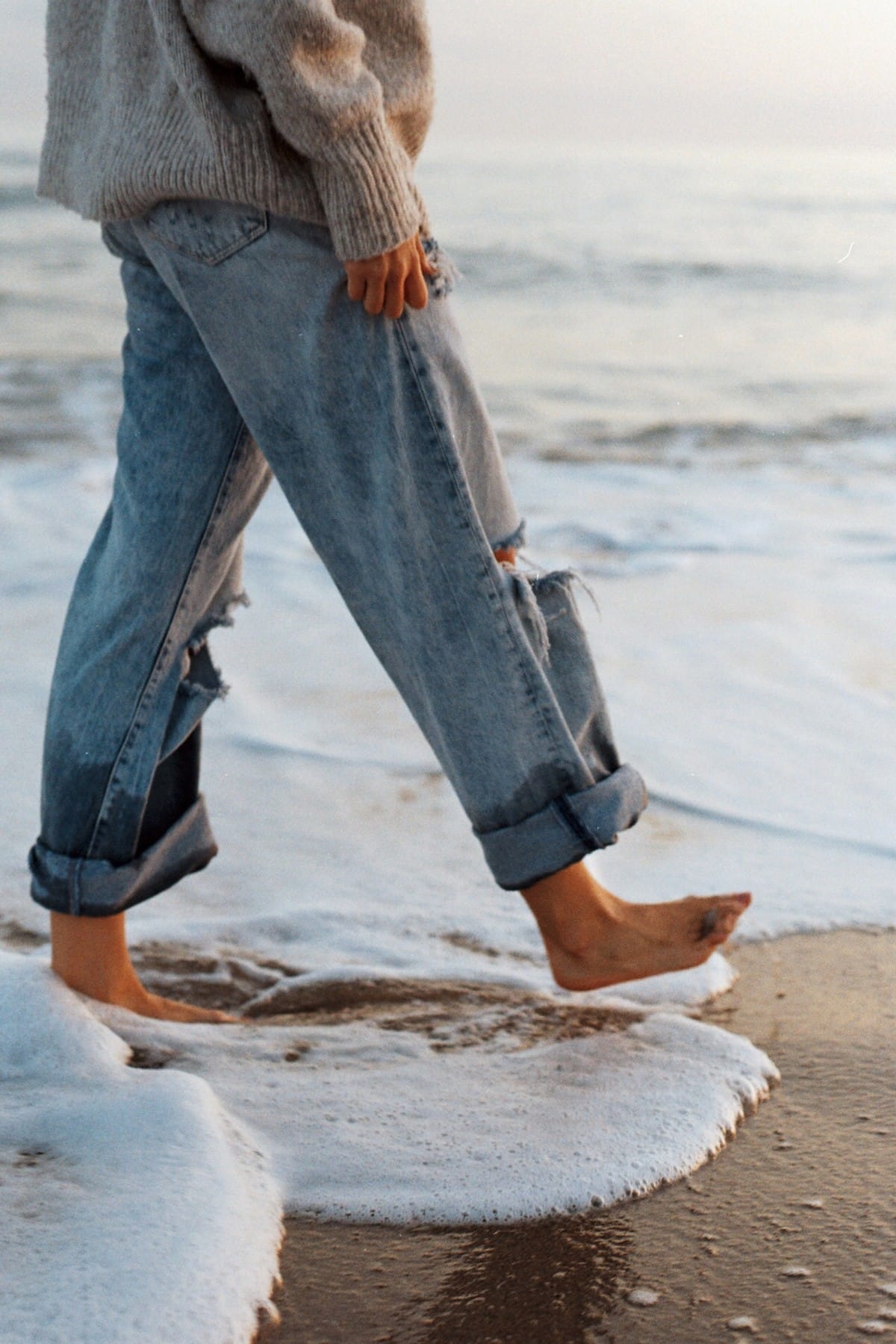 Both mom jeans and dad jeans go way back—back to the 80s to be exact. They were once regarded as outdated styles that only parents wear, but now they're some of the most popular denim trends again.
Now you know the differences between them and which body types they look best on, you can find a pair that suits your style, body type, and your thirst for classic retro styles.
---
Check out our other guides: Best Shoes to Wear With Mom Jeans | Wearing Ankle Boots With Straight Leg Jeans | How to Style Straight Leg Jeans | Straight Jeans vs Mom Jeans | Boyfriend Jeans vs Mom Jeans