If you purchase one of the products recommended in this article, I might receive a small affiliate commission. Thank you for your support!
Straight jeans and mom jeans are two iconic denim styles are perfect for the everyday. They've also been brought back in style after years of skinny jeans' reign.
They're both relaxed, chic, and super versatile, but what's the difference between straight jeans vs mom jeans? Read on to find out.
What Are Straight Jeans?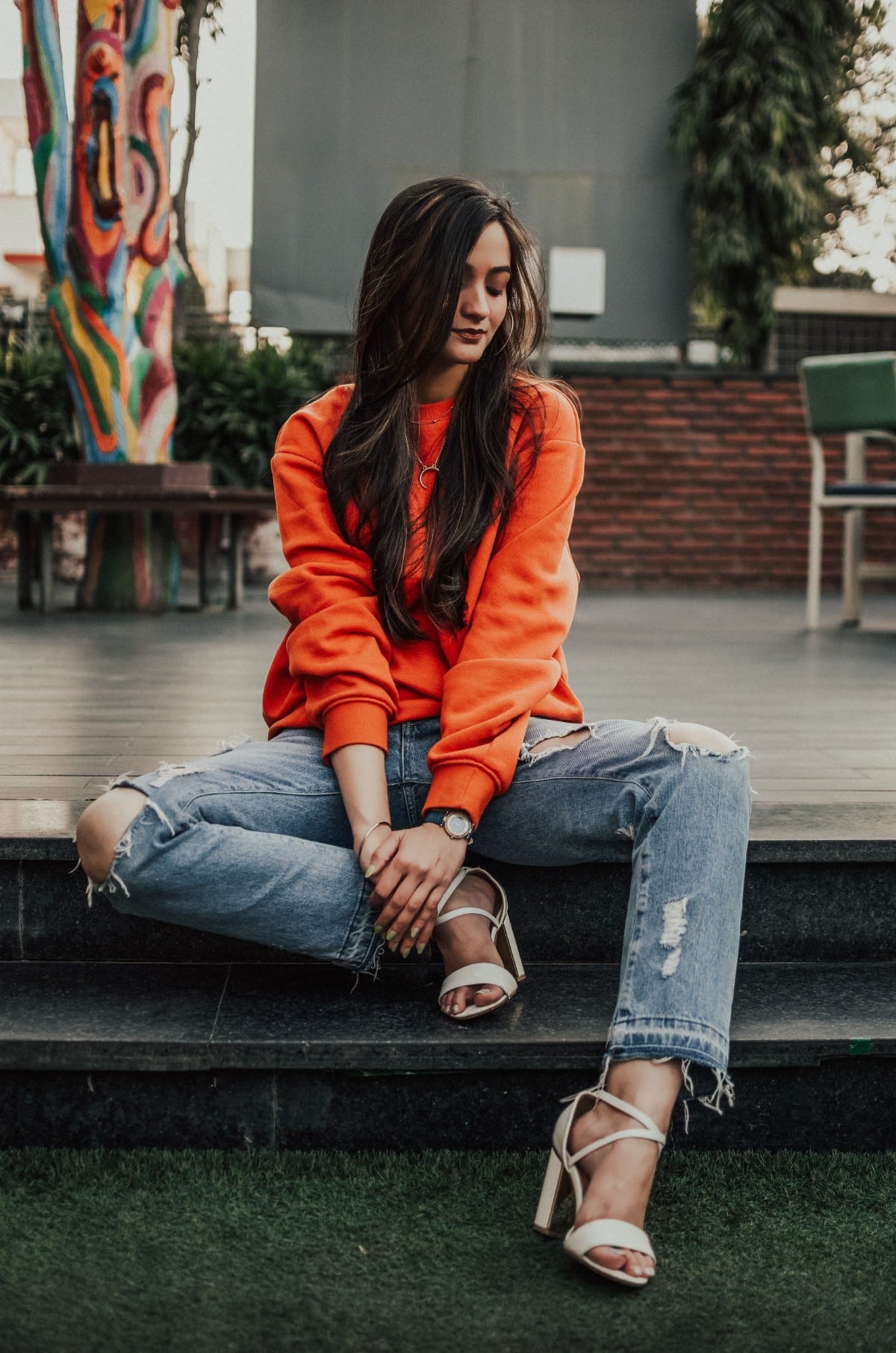 Straight jeans feature a straight cut from down the entire pant leg. They do not taper at the end.  It's a gender-neutral style popular with both women and men. Plus, it's a true classic, as it was the first type of jeans ever made.
To figure out the origin of straight jeans, we have to go back to the origin of jeans themselves. It all started with the California gold rush in 1853. German immigrant Levi Strauss moved to San Francisco to open a branch of his business.
He sold dry goods back then, and one of the things he sold was denim fabric. One of his customers, Jacob W. Davis, was a tailor who bought the sturdy denim fabric to make tents and wagon covers.
One day, a gold mining company asked Jacob W. Davis to make sturdy pants for miners that could endure hard work. Davis used Strauss' denim fabric to make them and strengthened the pants with rivets.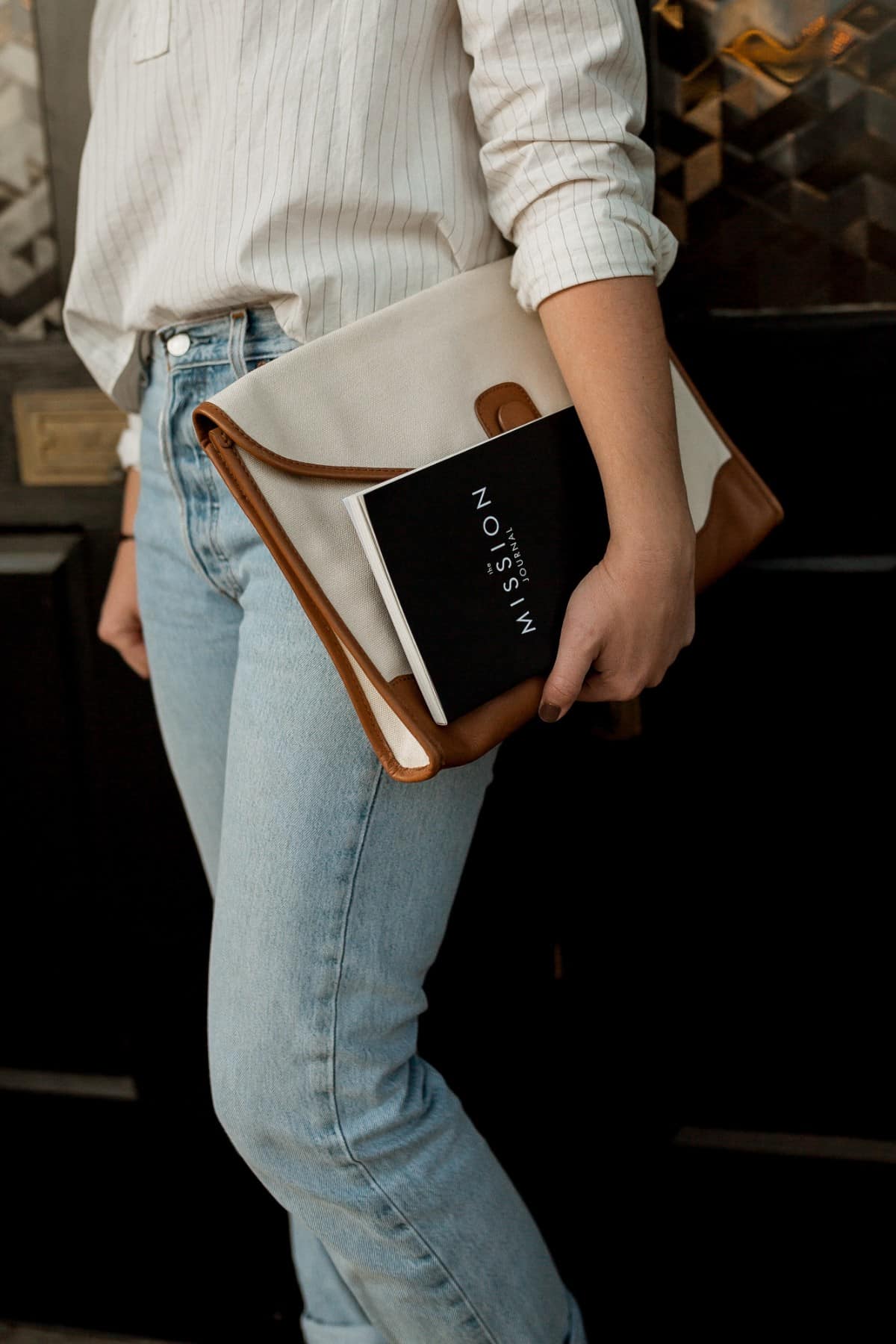 Since Strauss' denim fabric was a crucial part of the work pants, the two of them formed a partnership.
On May 20, 1873, Levi Strauss and Jacob W. Davis patented the use of rivets in men's work pants. On that day, the first pair of jeans was born, and it was a pair of straight jeans. The rest is history.
Until today, straight jeans remain one of the most popular and common denim styles around, if not the most popular and common.
In fact, the style has been updated to fit modern aesthetics and is now a contemporary silhouette.
What Are Mom Jeans?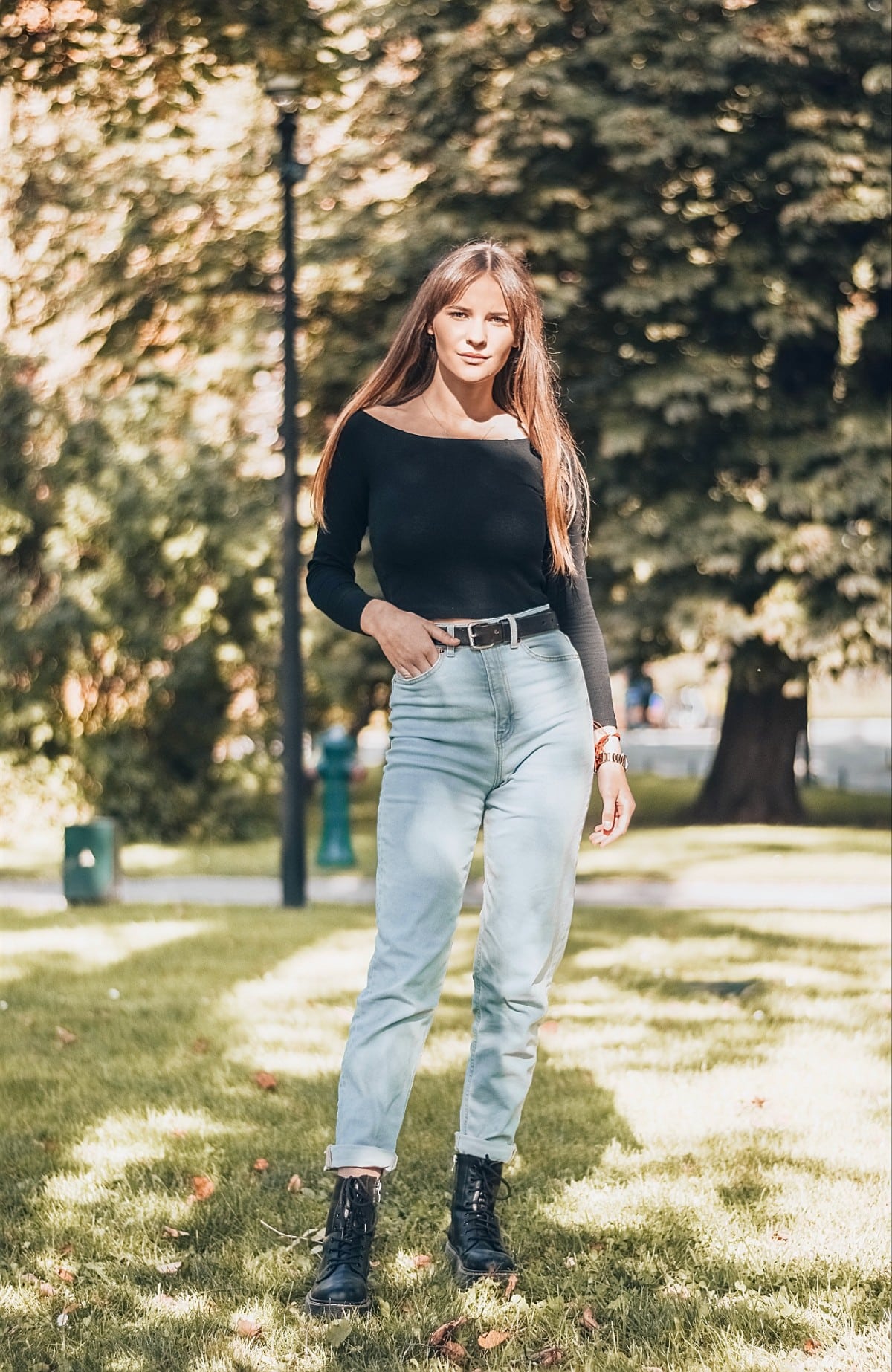 Mom jeans are high-waisted jeans with a tapered leg. This style was the go-to denim style for women back in the 80s, and almost every female character on a TV show is wearing a pair at some point.
Then in the 2000s, the fashion world got hit by the low-rise jeans trend. All of a sudden, every young person was wearing low-rise bootcut jeans that were tight around the hip and thigh and flared out from the knee below.
Those who were still wearing high-waisted tapered jeans back then were ladies who wore them back in their 20s. By that time, this style was considered out of style, and those who wear them were probably moms or old enough to be a mom. That's how mom jeans got their names.
It wasn't until the 2010s that they've come back into style. Alternative fashion and the thrift shopping trend both helped bring it back under the spotlight in the fashion world, so it is once again a staple for many.
Straight Jeans vs Mom Jeans: What's the Difference?
Straight jeans and mom jeans are both relatively relaxed styles, but the differences lie in the cut and waist.
Straight jeans feature a straight cut down the leg, which does not taper to your figure as it approaches the ankle. Mom jeans, however, have a tapered leg.
In terms of the waist, straight jeans could feature a high-rise, mid-rise, or low-rise design, while mom jeans are usually only high-waisted.
Oftentimes, mom jeans offer no stretch to maintain that rigid vintage look, but many brands now infuse 1% stretch in mom jeans to make them more comfortable.
Which Body Types Look Best in Straight Jeans?
Straight jeans look great on every body type, but those with the hourglass shape, apple shape, and athletic build look best in them.
The straight legs help balance the proportions of the top-heavy frame of those with the apple body shape, and if you've got muscles around the thigh, straight jeans also offer extra room there and the looser cut creates curves for athletic ladies.
Which Body Types Look Best in Mom Jeans?
The body types that look best in mom jeans are the hourglass shape and pear shape. This relaxed style is high-waisted, which emphasizes the smallest part of your waist and highlights your curves.
The relaxed yet tapered cut has extra room for your curves, so you can stay comfy all day in mom jeans. The design also helps streamline your silhouette, creating a sleek outline that's always in style.
One is from the 80s, the other from the 1800s, but both are wardrobe staples nowadays. The timeless designs of mom jeans and straight jeans have made them must-haves for many people around the world. No matter which type of jeans you choose, you will totally be in style.
---
Check out our other guides: Best Shoes to Wear With Mom Jeans | Wearing Ankle Boots With Straight Leg Jeans | How to Style Straight Leg Jeans | Mom Jeans vs Boyfriend Jeans