If you purchase one of the products recommended in this article, I might receive a small affiliate commission. Thank you for your support!
Jeans are regarded as one of the most important wears in a man's wardrobe. Jeans suit everyone irrespective of their height and are a popular choice of pants in menswear. Jeans are a preferred option for many reasons, including convenience, the ease that comes with maintenance, versatility, and matching almost anything when it comes to matching tops. There are a plethora of reasons why men prefer jeans to other pants. Here, we break down the best jeans for short men.
Sometimes, the rule of styling and how jeans ought to look on the body applies to both tall and short men. There are red flags that transcend height and stature that should be taken into consideration when searching for the best jeans for short men. One of them is that your jeans should not be too baggy or loose at the waistline. Unless it is a costume for a play or you have a painting project, jeans should not be too big when wearing them. Another rule of thumb is that the hips should neither be too tight nor too saggy. It is also not necessary to require a belt to clasp your jeans to your waist. A belt worn with jeans typically serves aesthetic purposes most times and not otherwise.
In this article, we'll give a comprehensive guide on what you need to know when you go shopping for your next pair of jeans as a short man.
11 Trendy Jeans for Short Men
Here is a compilation of the best jeans for short men.
Be rest assured that this pair of jeans will serve their purpose and even more. These jeans are a regular fit pair of jeans made from durable cotton that are easy and convenient to wear. Wrangler's jeans sit at the normal waist and have a regular seat and thigh which is the advisable style for short men.
Wrangler has been a household brand name for over six decades and has won over the hearts of its customers around the world. The brand is known for paying attention to its customer base and delivering jeans that match or exceed expectations. This is why a user who bought one of the jeans said, "I'm very happy with them. I'm not sure what kind of material they are, but they are very soft denim. Maybe there's something else in there? But unlike a lot of jeans, these are not stiff and tough."
These slim-fit jeans are designed to give extra comfort with a bit of elasticity that allows them to taper to the body properly. The jeans sit at the waist and feature a slim cut through the waist downwards. As it has a moto biker style, you're sure to stay stylish even when paired with a simple t-shirt.
These jeans offer a unique blend of class and quality. They have unique features like stretchiness, which allows wearers easy movement and comfort to wear throughout the day. Since these are slim-fit jeans, they are a perfect option for style and class for men that prefer to dress up their pants for more formal occasions. You have the option of choosing whether or not you want the jeans ripped or a clean cut.
Read: What Are the Best Jeans for Guys With No Butt?
Apart from their durability and elasticity, this pair of jeans features Sportflex Waistband technology that gives you enough room to move. The five-pocket design is suitable for outings like evening dates, weekend hangouts with family and friends, or even to work on casual days.
Izod makes their jeans a suitable buy or the perfect gift for any friend who wants pants to fit them instead of fitting into slim skinny jeans; like stretch pants; they move and flex with you. Another great advantage to owning a pair of these jeans is if you use a washing machine it still retains its color and elasticity.
Izod Men's comfort stretch relaxed-fit jeans are a great option and one of the best jeans for short men out on the market today.
Not only are these some of the best jeans for short men, but are also ideal for guys who work in construction. They are made with high-quality, stretchy denim that is also sweat-absorbent and stays comfortable and soft. The overall design of these jeans is also great to pair with plain white shirts or graphic tees, thanks to the small ripped details around the knees.
Read: The Best Jeans for Cowboy Boots for Men
This is the same quality as the slim-fit stretch jean listed previously with the only difference being that this is a skinny fit, while the other pair of jeans is a slim-fit. One of the buyers who rated the product four stars stated that the reason for his displeasure was the disparity in size.
You need to know your measurements before buying any of these, or any at all. This helps narrow your choices down to the best possible pair of jeans.
This pair of jeans is designed for men. The jeans have a comfortable mid-rise, relaxed seat, and classic straight leg. Lucky Brand jeans match the t-shirt or polo you combine them with. This jean is suitable for a short guy for many reasons, one of the reasons being because it is tapered around the ankle. This tapered look affords one the luxury of looking classy and elegant. One of the observations made by one of the buyers is that the jean could be inches bigger than the size you ordered for. However, the quality and the fit are perfect once you master the sizing.
Another buyer has this to say about the lucky brand: "We've been looking for a jean that fits my husband without sagging in the seat (no butt) or looking too bulky in the legs and this jean is perfect. He has long legs that are muscular and athletic with big calves (he's a walker). These jeans give him just enough room without being too bulky or too tight. The color is that perfect shade. Not too dark, not too light. He says they're comfortable. We ordered another pair."
Read: How to Wear Suspenders With Jeans
You probably want a different look for plain uniformly washed jeans. Ripped slim-fit jeans are the answer to such a craving. Who said short men don't look great in crazy jeans? Men's ripped jeans use a stylish high-street technique, unique rips, the dull shade of the same color from top to bottom, adding a significant amount of cool to a guy's aesthetic.
The five deep pockets afford you the ease of carrying your keys, wallet, cell phone, and other accessories. Great to match with any basic tops, also including T-shirts, jackets, coats, and shoes.
Men's Ripped Slim Fit Jeans Material: 90% cotton, 7% polyester fiber, 3% other fibers. It is suitable for machine washing, but do not use bleach on these jeans.
A happy user had this to say: "The size was on point and the quality as well. I ordered size 28, the fit of the thighs is exactly as expected, and I'm very happy with the way these fit. Aha! My mom says it looks good on me. I'm wearing them now, I absolutely love these jeans. I would recommend this product to my brother. We will be back for more." – Liyin Pan.
Read: How to Wear a Suit Jacket With Jeans
These are good-looking jeans that feature good stretch to the fabric and are thick for great durability. They are also slim cut, so if you don't like being clasped by your jeans, change the size to your taste. If you usually order a size 32, then they should be 31″ in length. They're more like a size 32-33.
The jeans are made from cotton with multiple pockets for wallet and other accessories. You could use a washing machine to wash with cold water, but avoid bleach and washing alongside lighter color. If you do tasks that require flexibility and mobility, this pair of jeans will provide you with the needed comfort to carry out your daily tasks without a hitch.
A user has this to say: "really like these jeans. Material is very stretchy and comfortable. I normally wear a size 32″ waist x 32″ length . I ordered the size 30″ waist and they fit perfect in both waist and length! Fast shipping too!" – Scott.
If you are the type that doesn't like modern straight jeans then scroll and pass. However, if you love some extra space around your thigh and your ankle, these Calvin Klein jeans are for you. The jeans feature extra soft cotton stretch denim, with a classic dark blue wash for casual style. You could add a pair or more of these to your wardrobe for a relaxed profile, or you can also cuff them for a sleek, retro outfit.
Lee is a century-old company with experience in making quality apparel with durability and long-lasting construction in mind. They are committed to designing clothing that conforms to body sizes and stature, allowing one to move freely, and goes about their daily activities with ease. The cut is a straight fit through the hip and thigh; straight-fits sit right below the waist with an elastic waistband for suiting compression.
The Lee jeans offer standard fit jeans modeled with an original five-pocket style. This makes it one of the best straight-fit jeans in the market today, and it is suitable for nearly all occasions and events.
Another distinctive feature is that the pair of jeans are available in virtually all sizes and come in a wide variety of colors and the same quality. Add a classic denim jean to your everyday rotation or try out a new alternative wash — there's a pair of Lee jeans to fit every style, no matter what size a man may be. It features a zipper fly with button closure, signature label at back waistband, leg openings. A user warned that there is a nexus between the color variations and sizes, which means there might be size variance due to color.
Another buyer who gave a review on the product said, "I have 3 pairs in 3 different washes. The people who say the length is too short either ordered the wrong size, measured the wrong part of the jean, or managed to be 1 in 1,000,000 who got the wrong order shipped to them. All 3 of my pairs fit awesome and I LOVE being able to be flexible and not worry about the stiffness of the denim getting in the way." – Emily
Read: How to Wear Jordans With Jeans
What are the best jeans for short guys?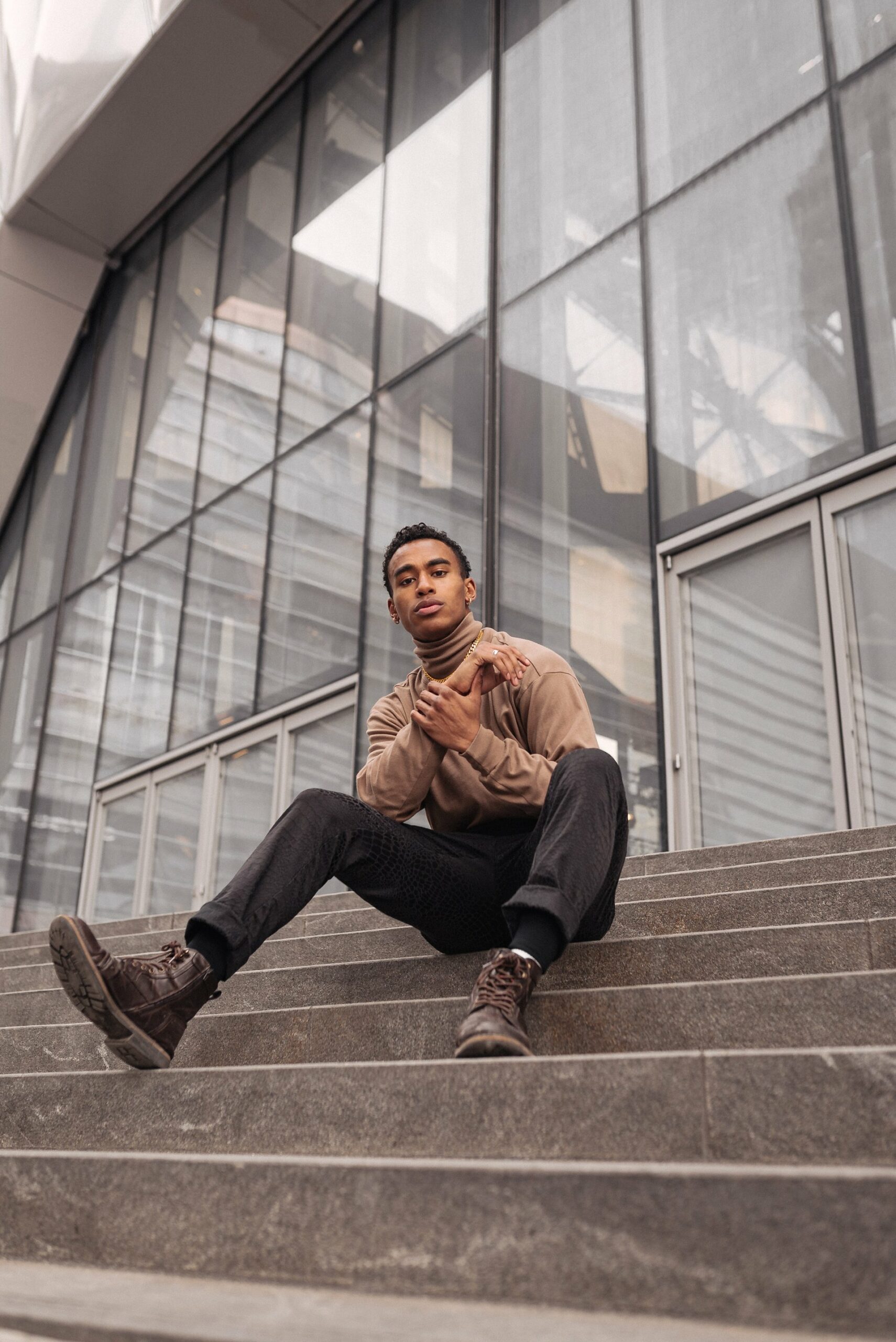 You just might think that being a short guy doesn't provide you with many options of styles your jeans should be modeled after. However, this isn't entirely true and the market for men's jeans has expanded considerably over the last few years to meet the demands of today's men. Arguably, the best jeans for short guys are slim-fit jeans. Different styles could also fit short guys, but the general idea of the best jeans for short guys is the slim-fit ones. This generally connotes that jeans should fit the waist and the leg length/ inseam.
Four things should be considered when buying jeans.
The Rise of the Jeans
This is the bottom of the crotch up to the top of the waistband. And there are types kinds of rises when it comes to men's jeans to consider – high, low, and middle. For several reasons, the high rise is the best option to go for as a short guy when contemplating buying a pair of jeans. One of the reasons why it is the best option is because high-rise jeans even out your height proportion. You don't want to wear something that makes you look disproportionate in any way.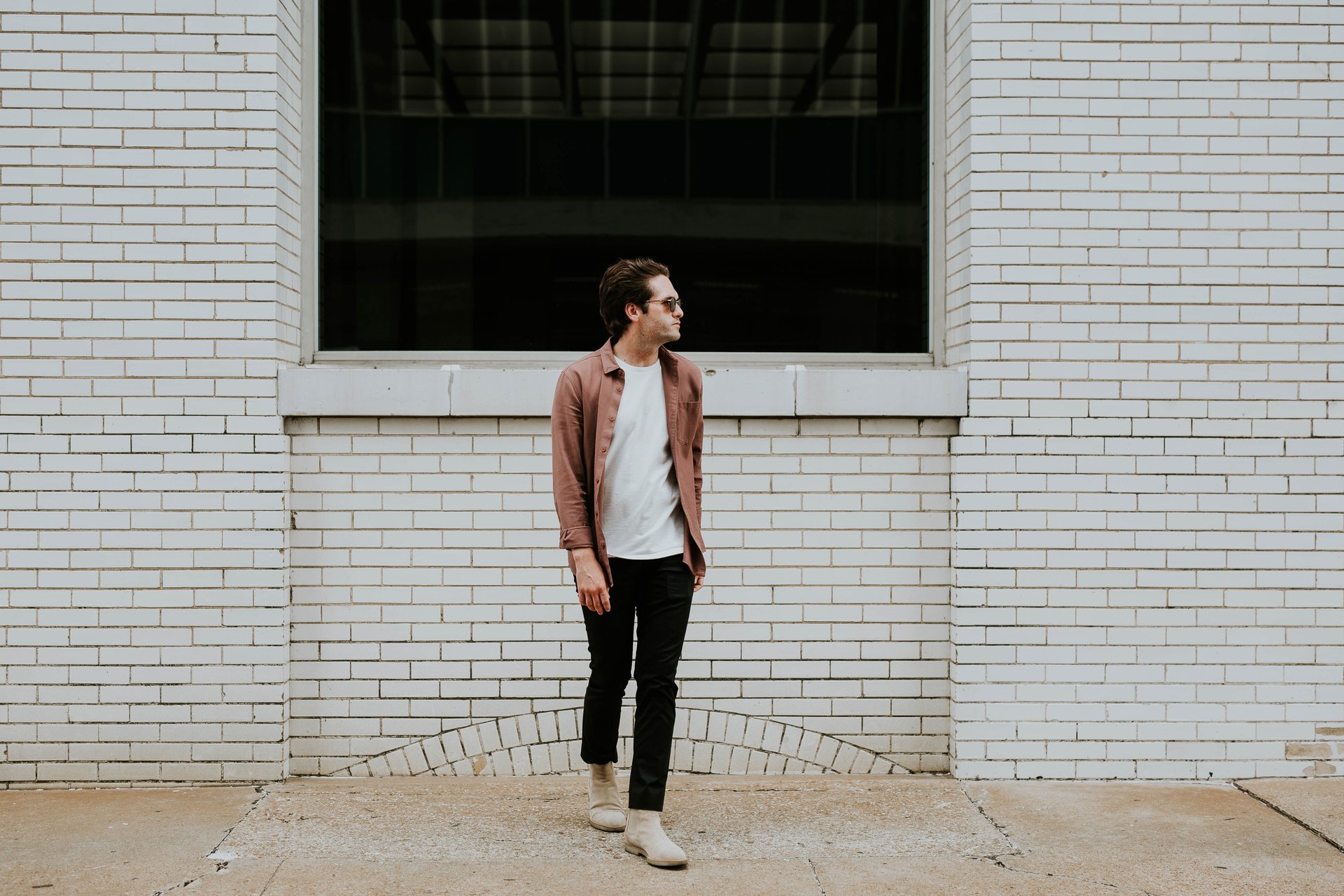 The Color (Wash) of the Jeans
It is advisable to choose jeans with a darker wash or color if you're below 5'8. This will give you a classy look. You could also go with a lighter wash, just make sure it's not too faded to avoid looking weirdly shorter due to the breakages. Jeans come in various colors and these colors in a way influence the perspectives and viewpoints of others. This is not to say your choice of dressing should be made to please people. The most important thing is to feel comfortable with whatever you wear.
Read: How to Lighten Jeans
The Cut
This is how your jeans are tailored to fit in the calf, thigh, and ankle region. There is the skinny, slim, loose, and regular fit. Avoid loose cuts to avoid looking shorter because of the excess materials on the loose cut. To know what cut or size is good for you, you may pinch the sides and see that the extra material isn't more than one to two inches.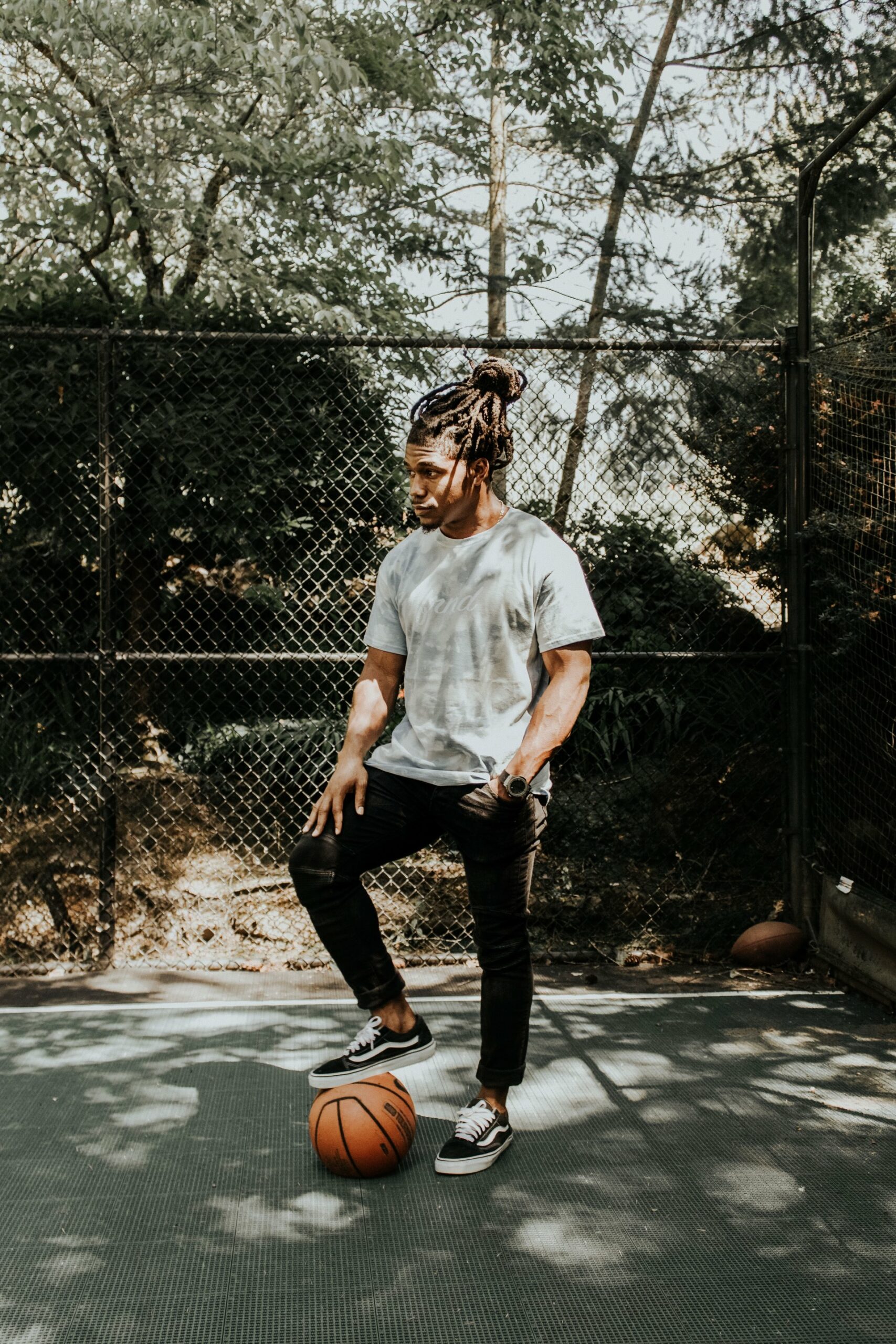 The Break
This is basically how much extra material is going to be around your ankle region when wearing your shoes. There are different kinds of breaks: no break, slight break, full break, and stacking. These types of breaks are measured based on the length of extra material touching the ankle region. The slightest is the no break while the one with the most material is the stacking. The most advisable break length for a short guy is the no break or slight break. The other two breaks should be avoided so as not to look disproportional and possibly even shorter than your actual height.
With these four tests, you should be able to determine the best jeans for you without any hitch.
Read: Best Jeans for Tall Skinny Men
What jeans are best for short legs?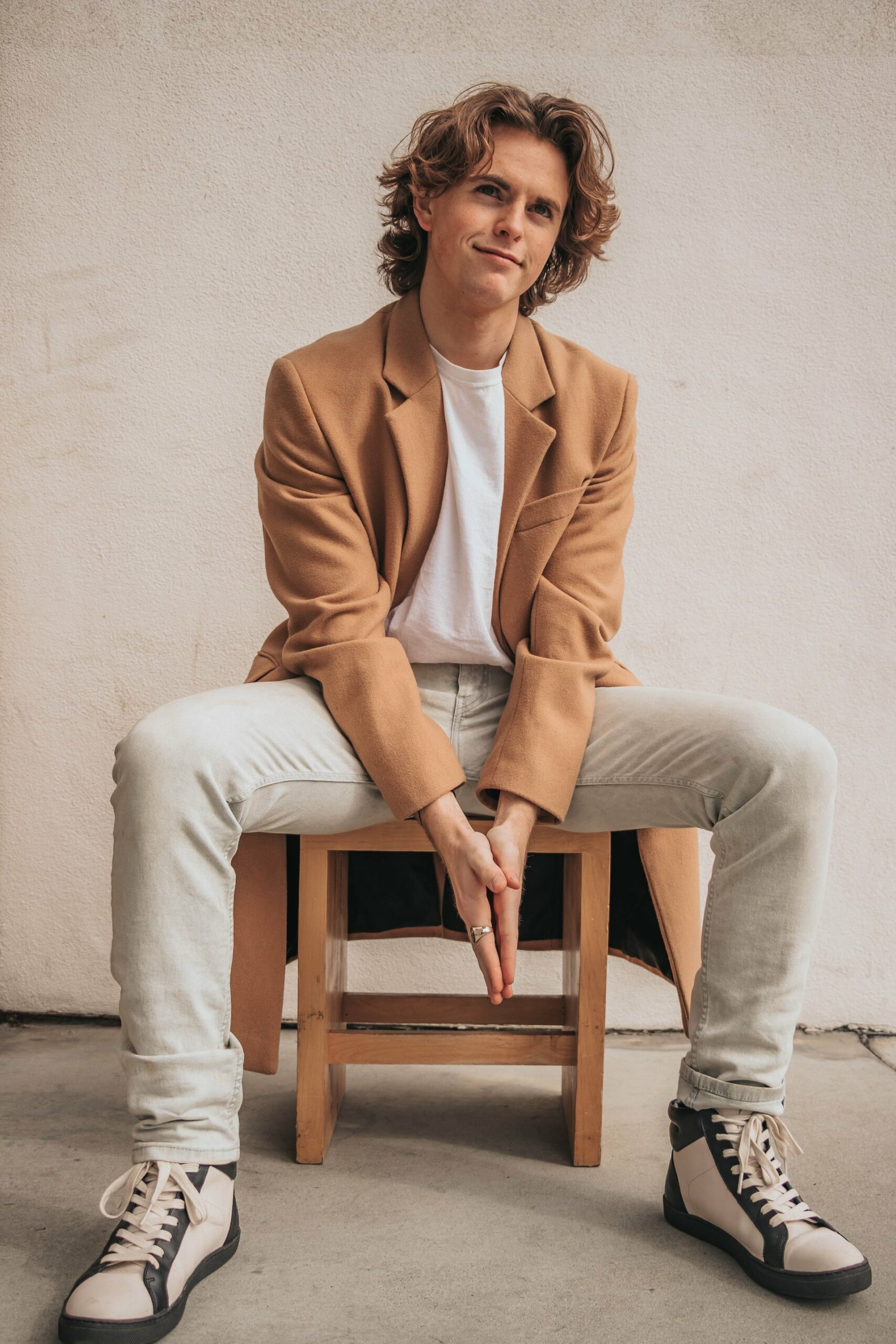 The best jeans for short legs are slim-fit jeans. A slim fit will embrace your legs and give them a thinner and longer look. However, when jeans are excessively tight, this can make people seem disproportionate in size and stature– heavily built at the top and slimmer at the lower parts.
As long as you're slender, slim, or skinny, a man can always opt for skinny jeans. But if your stature is bigger than the former categories, slim is going to be a decent fit without any doubt. Slim fit jeans even out the width of your upper body whilst still adding the illusion of length to your legs, making them the best choice for shorter legs.
In summary, determining the best jeans for short legs is simple and not as time-consuming or difficult as many men make it out to be. It's making a choice of jeans that fits and does not give emphasis to the length of your legs by making them look slimmer. To get the most out of this look, opt for slim jeans. Tapered fit trousers are also a great option, so long as the jeans aren't too loose-fitting around the thigh area and don't taper too quickly.
Read: Best Jeans for Men With Big Thighs
What is the shortest length in men's jeans?
The shortest length in men's jeans is 28 inches.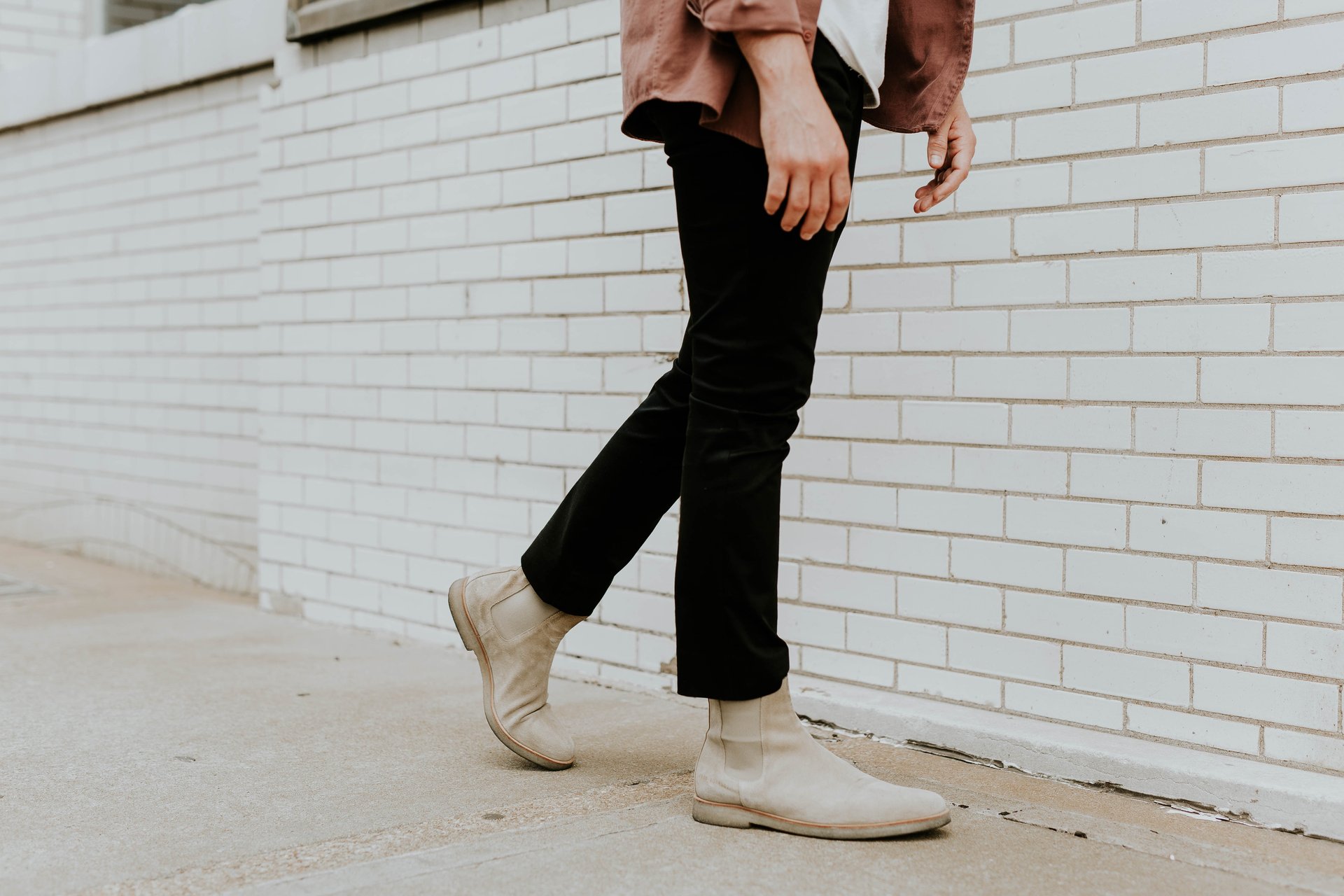 In conclusion, now that you understand how jeans for shorter men should fit, you shouldn't be scared of putting on the wrong jeans and looking bad again. You should go for the precise fit, perfect length, perfect waist, and rise that can make you look like the denim models. You should also remember that the aim isn't just to make you look tall, but to make you look good.
And do not be afraid to pick up a considerable amount of pairs of jeans if you eventually find a fit you love. At the very least, we think guys should have two great pairs of jeans – one dark color/wash and one light – or black if that's more your color. The end result should be jeans that are stylish, fit immaculately, and make you look better overall.
Other Posts You Might Enjoy: Best Men's Belts for Jeans | Best Jeans for Big Guys