If you purchase one of the products recommended in this article, I might receive a small affiliate commission. Thank you for your support!
Your jeans may be too long because they don't fit like the size listed on the tag. Or, your jeans may fit around your waist but are too long in the legs. When choosing how to wear jeans that are too long, it can be a bit frustrating. Styling jeans becomes almost impossible when you have to walk around with the risk of a snag or uncomfortableness of some sort.
There are several ways to remedy this jean issue using little material and sewing knowledge. Some of these strategies are super quick, while others may take a bit of time, but will ultimately teach you a skill that you can use for all of your future jean emergencies.
Cuff Them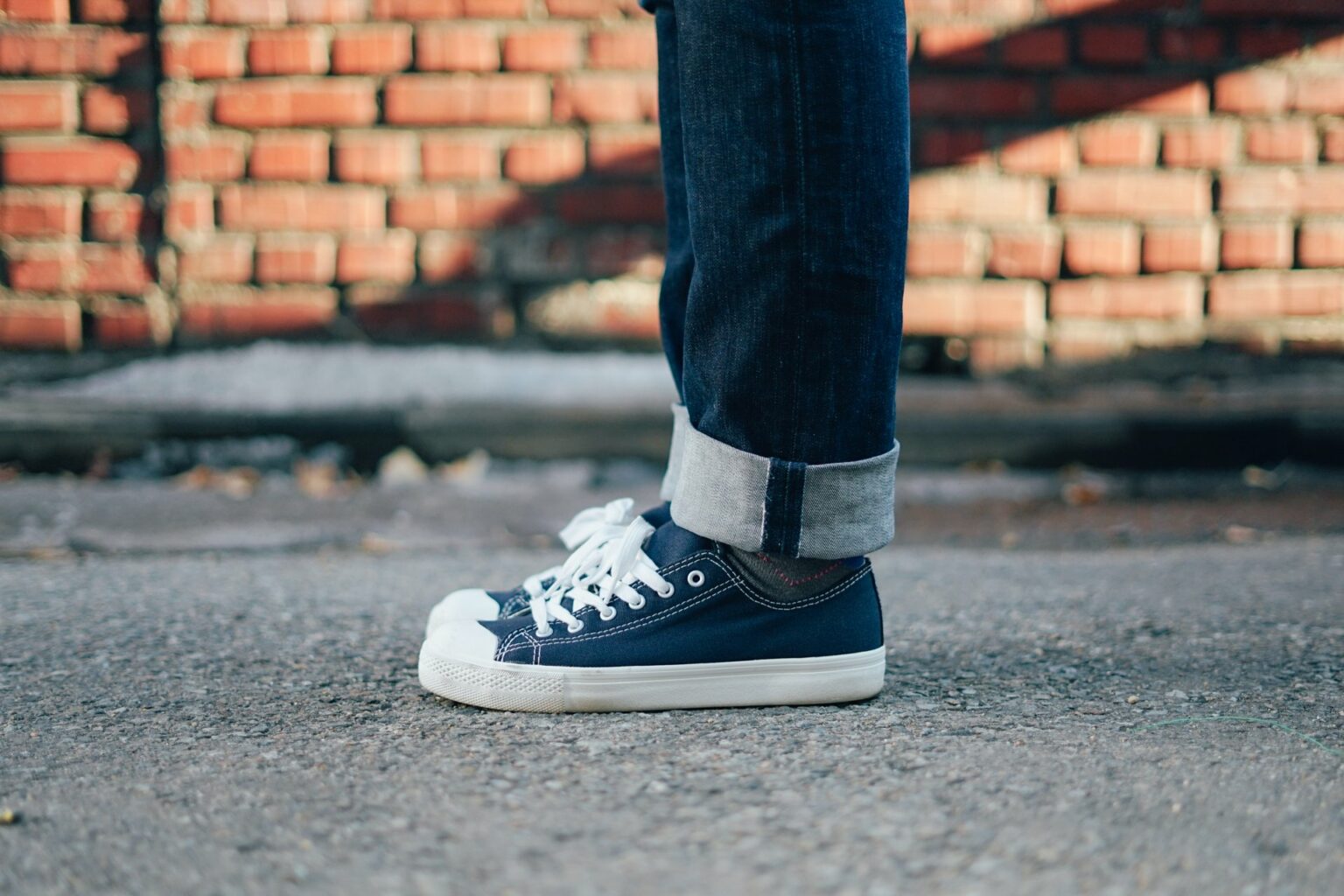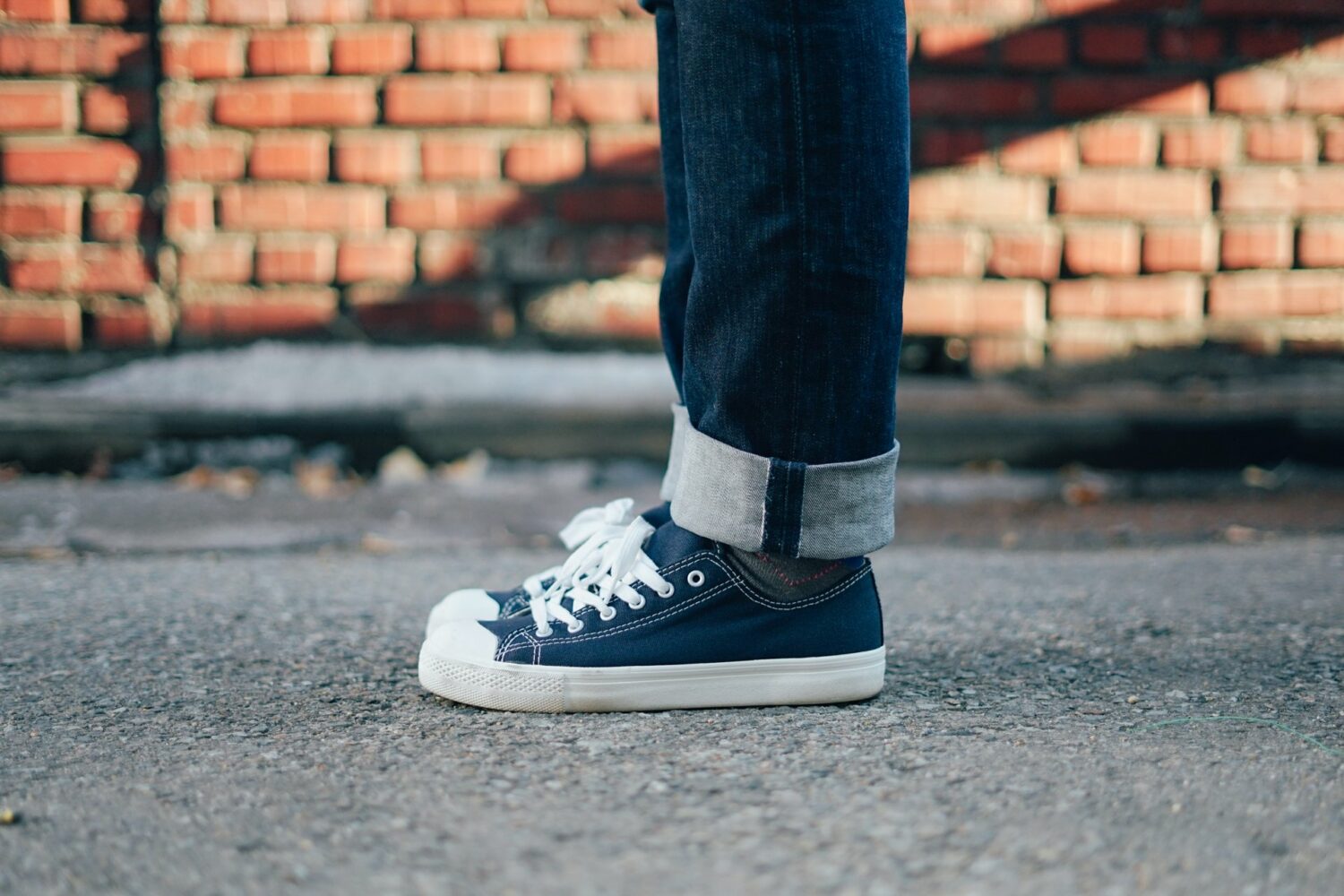 For a quick and easy way to wear jeans that are too long, try cuffing them at the bottom. Simply fold the hem of your jeans to create a cuff. Depending on how long the jeans are and how much they need to be shortened, you can create a thin or thicker cuff. Be careful with cuffing jeans that have wide legs.
This method works best when styling straight leg jeans or skinny jeans. They can also work in most cases with bootcut jeans. Choose the length you want by using two thumbs to press down, while folding your hem upward.
When you cuff your jeans, you can create a look that is bolder by cuffing them high, versus low. Create a really large cuff of about three or four inches. If you're cuffing boyfriend or mom jeans, this look will pair best with a white t-shirt. If you're cuffing boot-cut or straight-leg jeans you can wear a bright color blouse in yellow or purple. Add strappy heels and a clutch, to easily create a romantic outfit.
If your jeans aren't too much longer than they should be and you need to cuff them, try creating smaller folds. Add flat shoes or canvas sneakers in white or black. You can also wear a white t-shirt for a rock-inspired look, with a one-strap handbag that fits over your shoulder.
Wear a fanny pack around your shoulder in a black leather color for a chic option when contemplating how to style jeans that are too long, after you've cuffed the hem.
Read: How to Wear Pumas with Jeans
Hem Them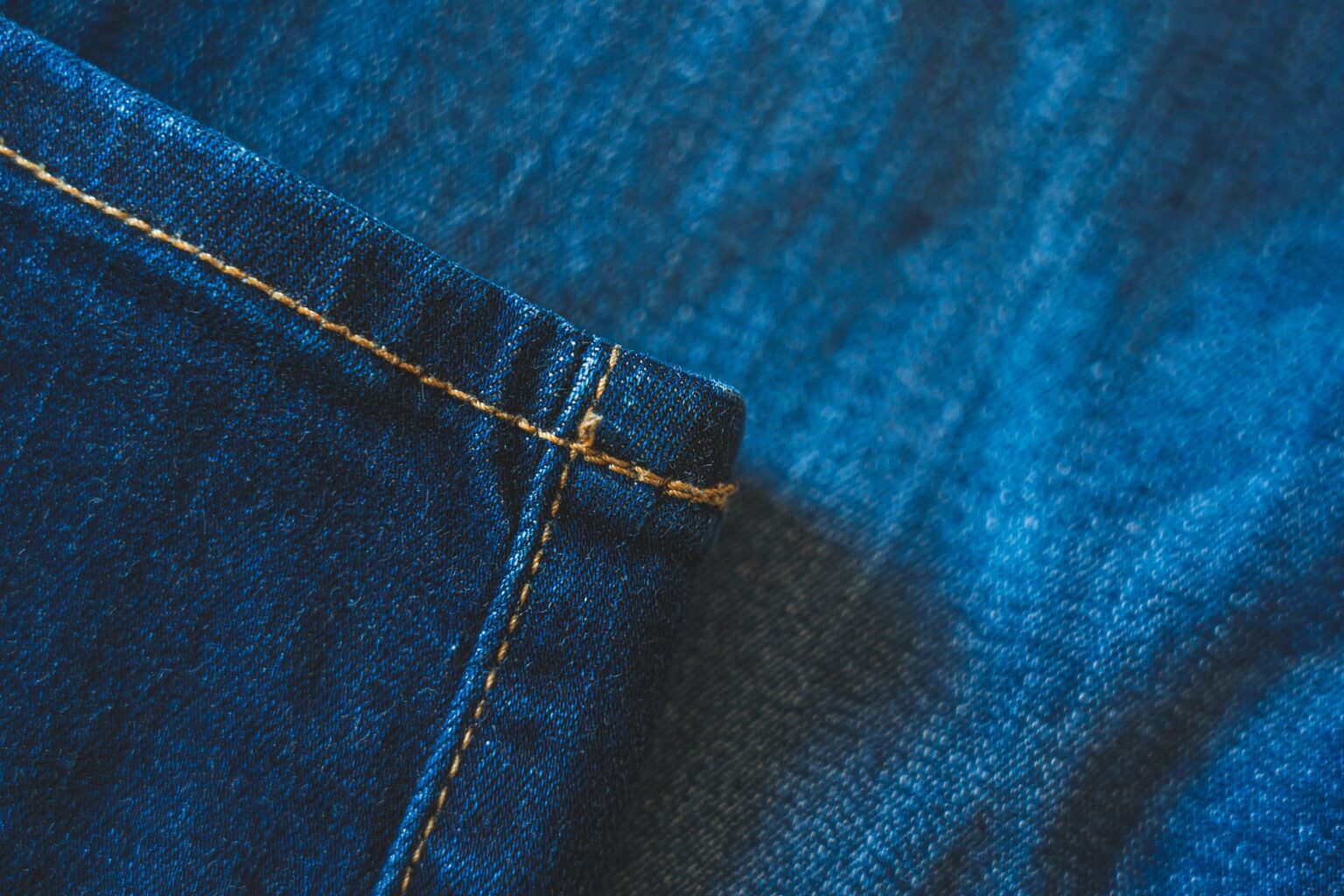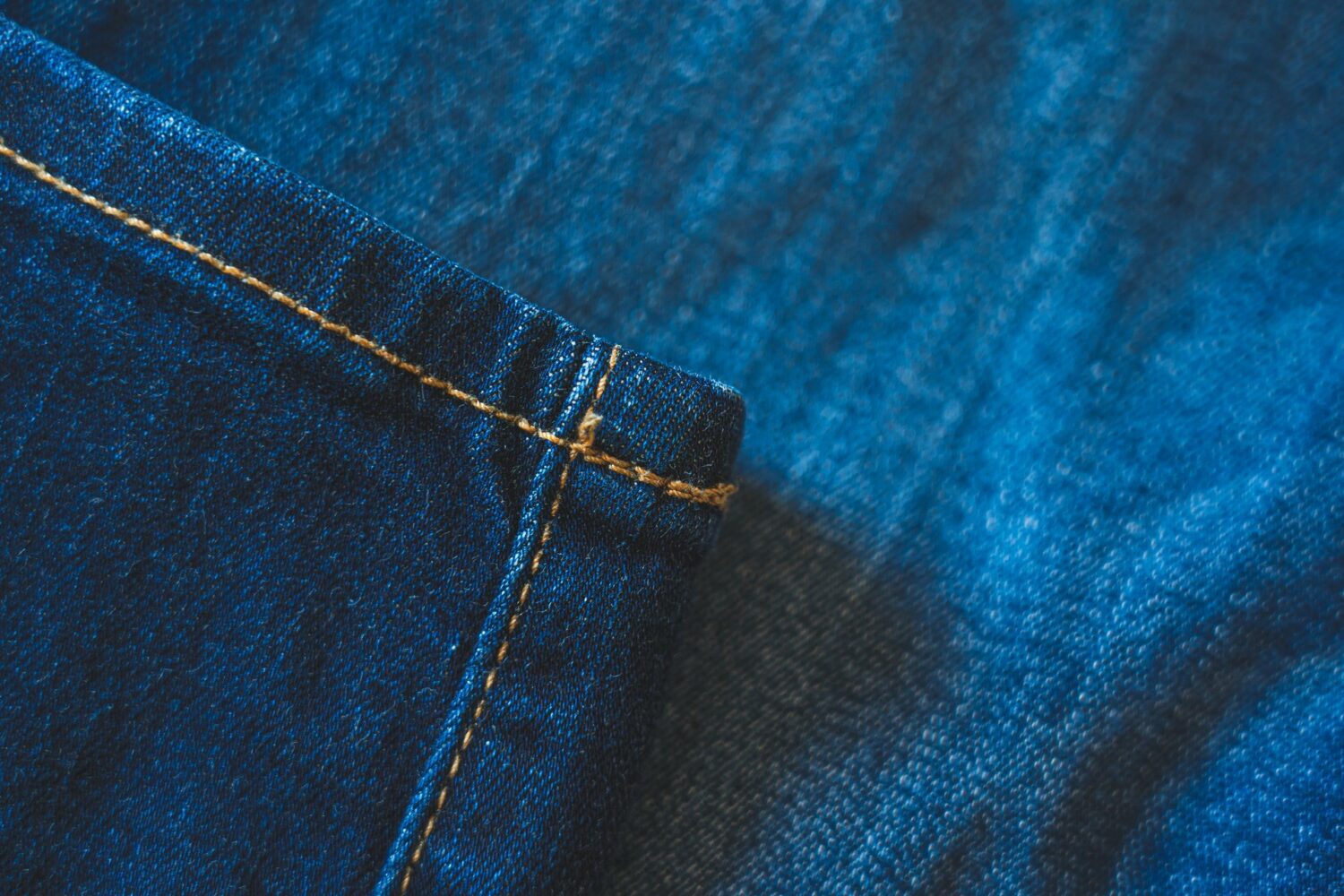 Using basic sewing skills is how to wear jeans that are too long by hemming them first. You'll need a pair of scissors, a small hammer, a seam ripper, a ruler, straight pins, and a sewing machine. This is the best way to hem your jeans since you'll be able to keep the original hem of your jeans.
Start by cuffing your jeans to the desired length.
Once you have your jeans cuffed, keep track of the length by marking it with a fabric pen or chalk. Allow a half-inch of extra length, in order to achieve a hem that isn't too short.
Use the straight pins to hold the cuff to your jeans. Pen all the way around, until your cuff lies flat on its own.
Cut the excess fabric and sew along the original hem fold of your jeans. Be sure to only sew in the cuffed area that is inside out.
Cut the excess again and unfold your hem.
Cut the thick parts off of your original hem, especially. You can cut more of the excess fabric, but don't cut the stitching you just created.
Hammer the thick parts of your hem, once you have it laying flat and ready to sew
Lastly, re-sew the original hem!
Once you have the original hem sewn together, iron the hem and the rest of your jeans for a finished look. When you're sewing and cutting, make sure you take your time and keep your cuts and stitches as straight as possible. If you need any assistance with this process, try viewing a Youtube video that will give you step-by-step instructions.
Wear High Heels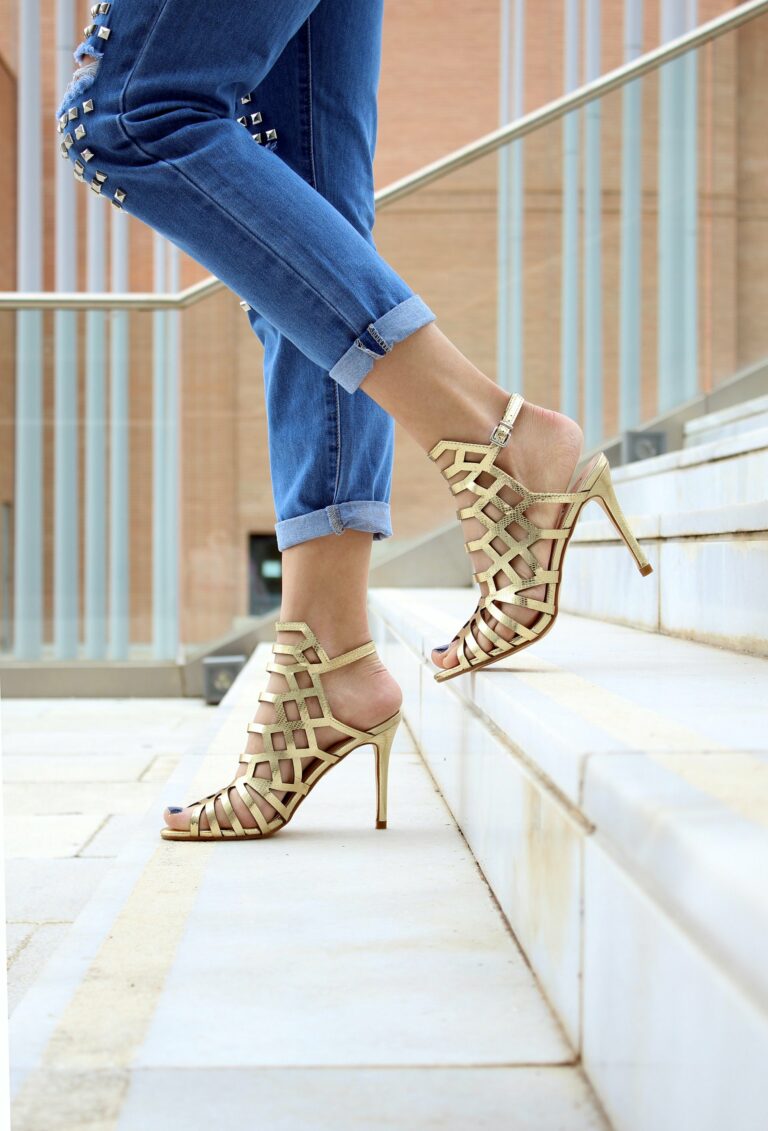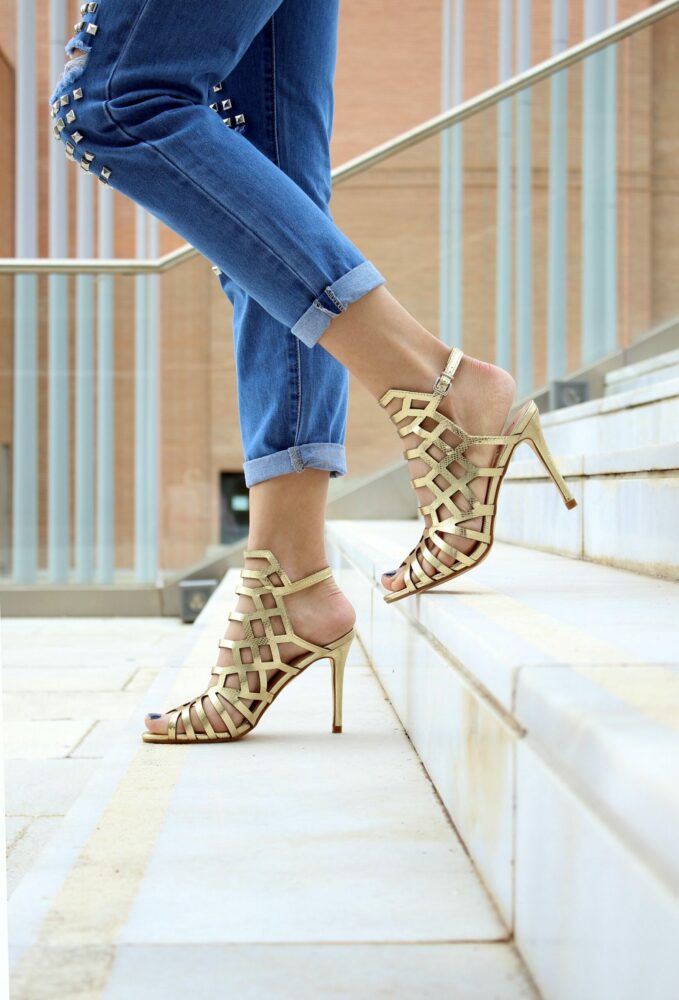 You can wear high heels so that your seams lift further from the floor. You can wear platform heels that have a thick sole. Or, you can wear heels that are higher in heel length only, measuring six inches or a slight bit shorter. This will create more height, allowing your jeans to naturally rise above your shoes.
You can also wear sneakers that have more of a stacked design for the sole of your shoes. You may still need to cuff your jeans, even when you wear high heels or sneakers. Be sure to choose a cuff length that's larger in size, so that your pant legs appear more stylish, to avoid being obvious that you've shortened your pants.
Wear Them Higher on Your Waist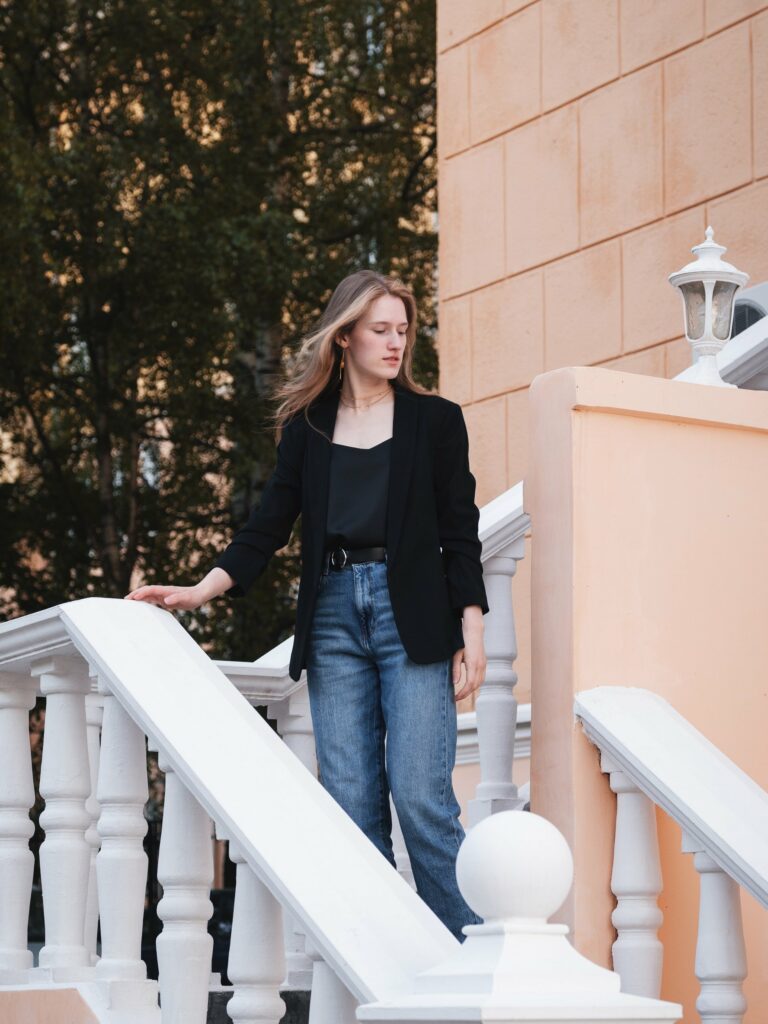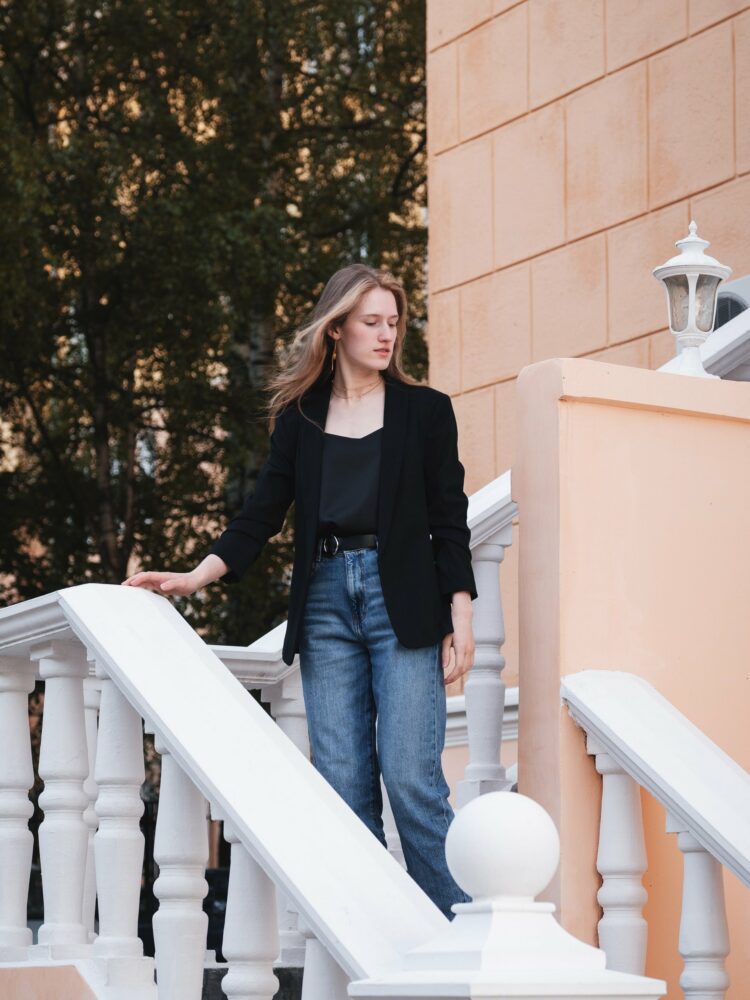 Choose boyfriend jeans that you can pull higher. If you're wearing low-cut jeans, you can also pull your jeans higher on your waist, so that they pull the leg openings up as well. This method works best on jeans that sit lower, versus high-waist. This way, you can pull them up a couple of inches, since they aren't already past your waist.
If you need to know how to style jeans that are too long, by wearing them higher on your waist, try choosing a top that will fit over your jeans. This will conceal the heightened waist. You can also wear a long jacket or blazer over your jeans and only expose the legs by buttoning your jacket at the top and leaving the bottom section unbuttoned.
Get Them Altered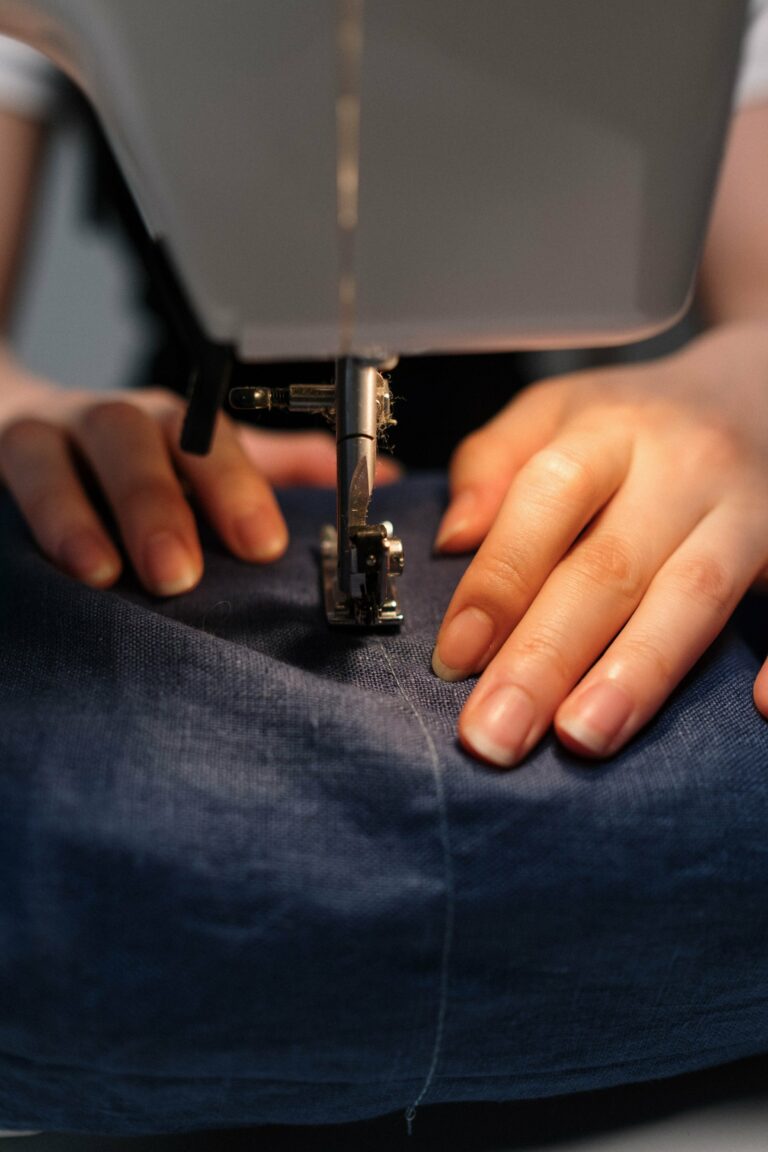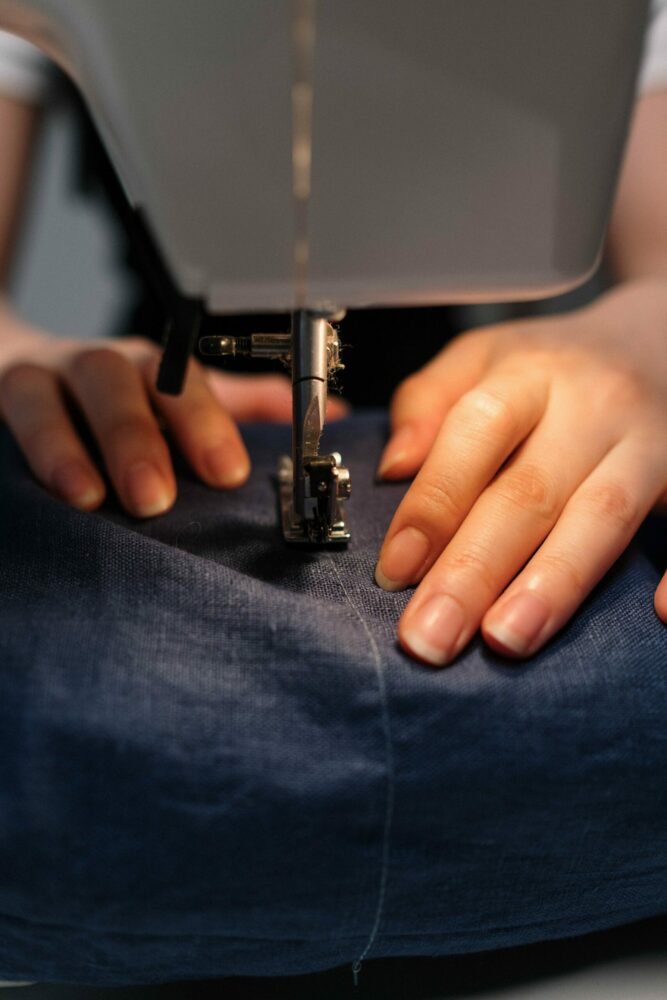 Depending on the urgency of you wearing your jeans, as far as the date you need them, you can also get them altered. Try taking your jeans to an alteration shop that will do all of the work for you, as far as measuring and sewing them. This way, your alterations will be more precise and the tailor can correct other areas of your jeans including the waist.
This option is more pricey but will last longer and will be professionally done, which will look as if your pants were originally designed in an altered way. This is the best option if you know you have to be somewhere in advance. Try choosing an alteration shop that has a quick turnaround, since most tailors can complete basic alterations in a short period of time.
Research local alteration shops in your area using Google or Yelp. Be sure to read reviews, to get insight on other customers who had a pleasant experience. It's also best practice to call first and explain what you need to be done to your jeans. This way, you can get a more accurate time frame and cost, directly from the shop.
Read: How to Alter Jeans
Cut Them off at the Hem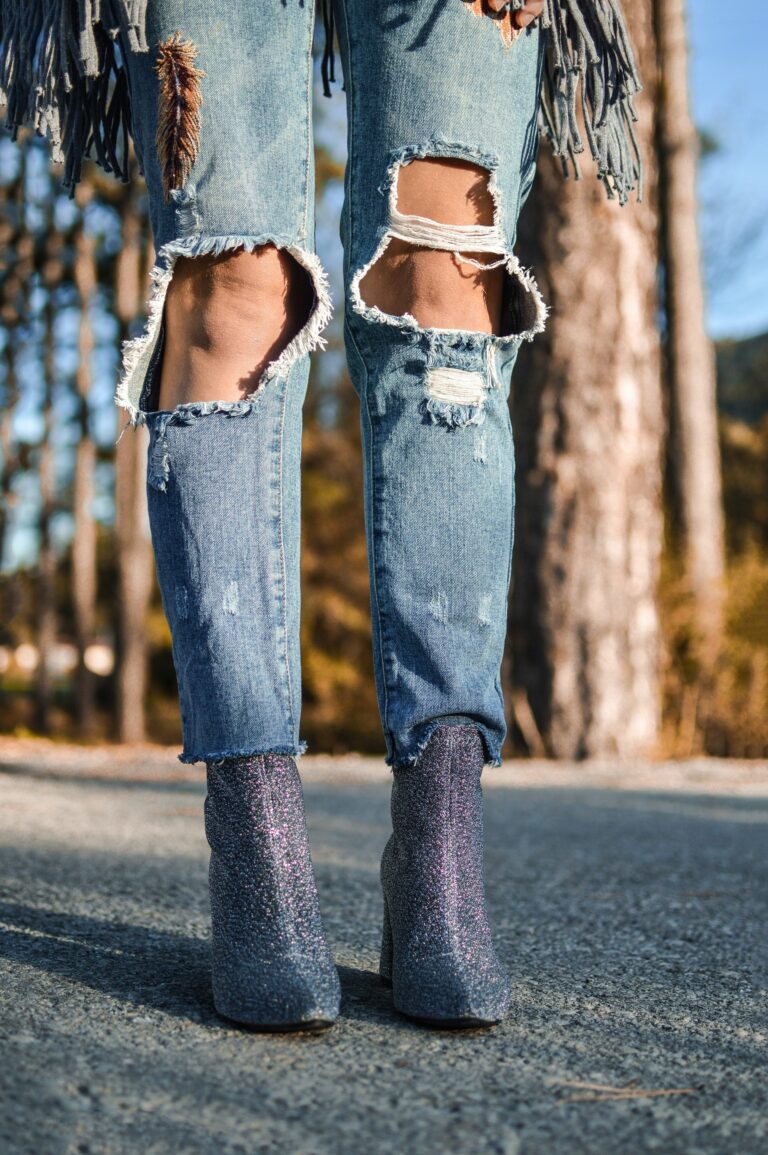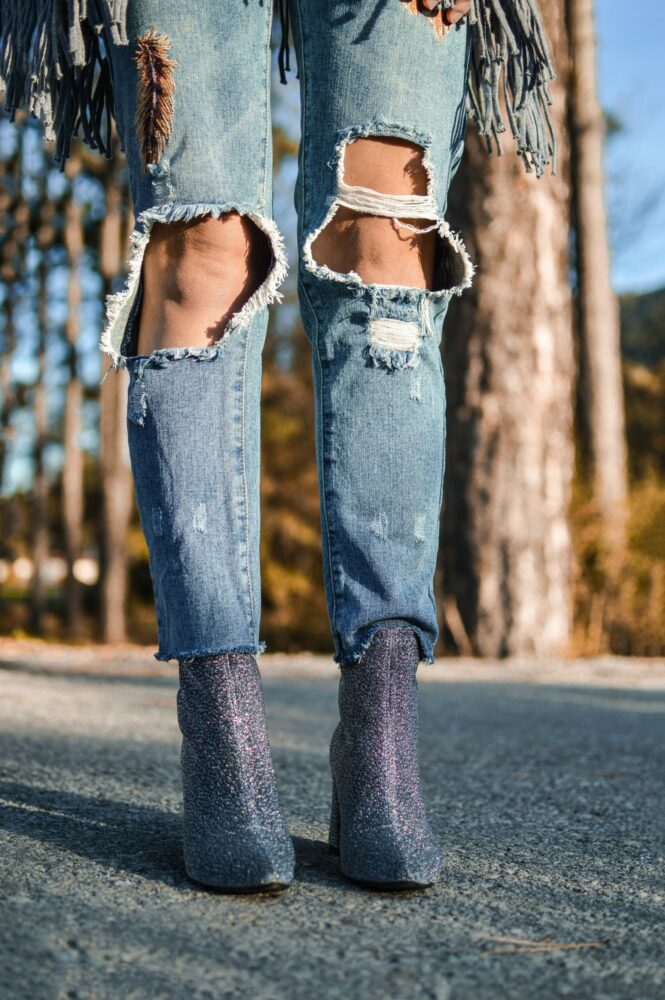 Cutting your jeans off at the hem is how to wear jeans that are too long by wearing them in a frayed style. You can create a clean-cut to fray your jeans on their own. Or, you can cut them with a sharp pair of fabric scissors and gently pull at each of the loose threads to create more fraying. If you want to create a really thick fraying detail, you can cut your jeans and wash and dry as normal.
The best way to wear them is with a blouse and boots. You can wear this fringy look with a t-shirt and sneakers, as well. Since your look will be frayed, adding your boots will give you a free-spirit, bohemian style look. You can also wear sling-back heels for a girly look and a ruffle blouse in white or pink!
If you want a more professional look with your frayed jeans, be sure to try the method that will leave your seams cleaner. You want to create a small amount of fraying and add a blazer or large jacket. Wear a horizontal stripe shirt and leather clogs.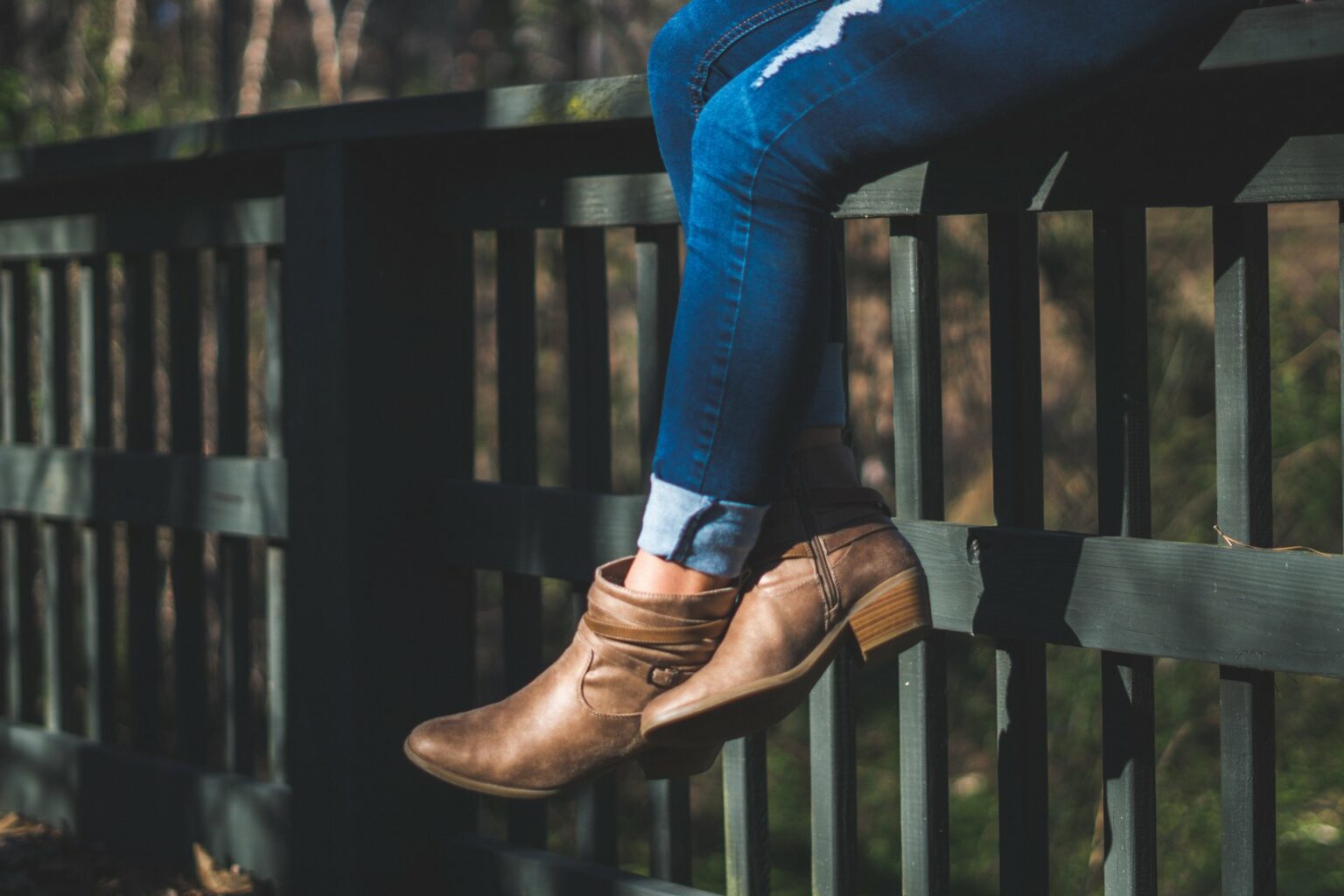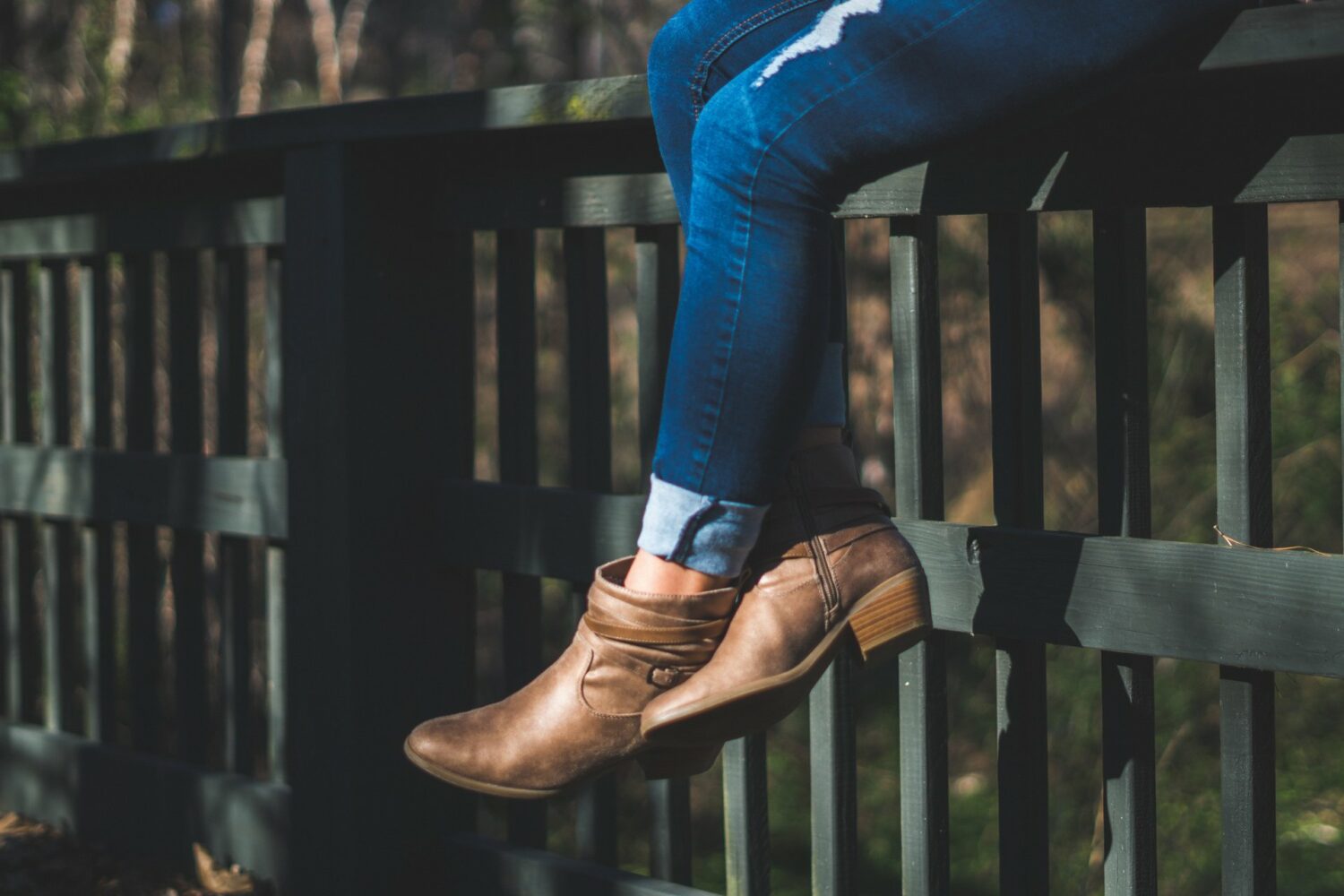 Jeans that are too long can be frustrating, leaving you with a stuck feeling. You're not stuck with jeans that are too long, you just have to improvise by cuffing or altering the hem, so that they fit according to your leg length.
When trying the suggestions on how to wear jeans that are too long, be sure to cut or cuff only the amount you need to shorten. When using scissors to cut your pants, be careful not to cut your pants too short, since this will be permanent.