If you purchase one of the products recommended in this article, I might receive a small affiliate commission. Thank you for your support!
Both are versatile, stylish, and named after a significant other, boyfriend jeans and girlfriend jeans have been faves ever since they were introduced.
But why are they called these names? And what's the difference between girlfriend jeans vs boyfriend jeans? Find out below.
What Are Boyfriend Jeans?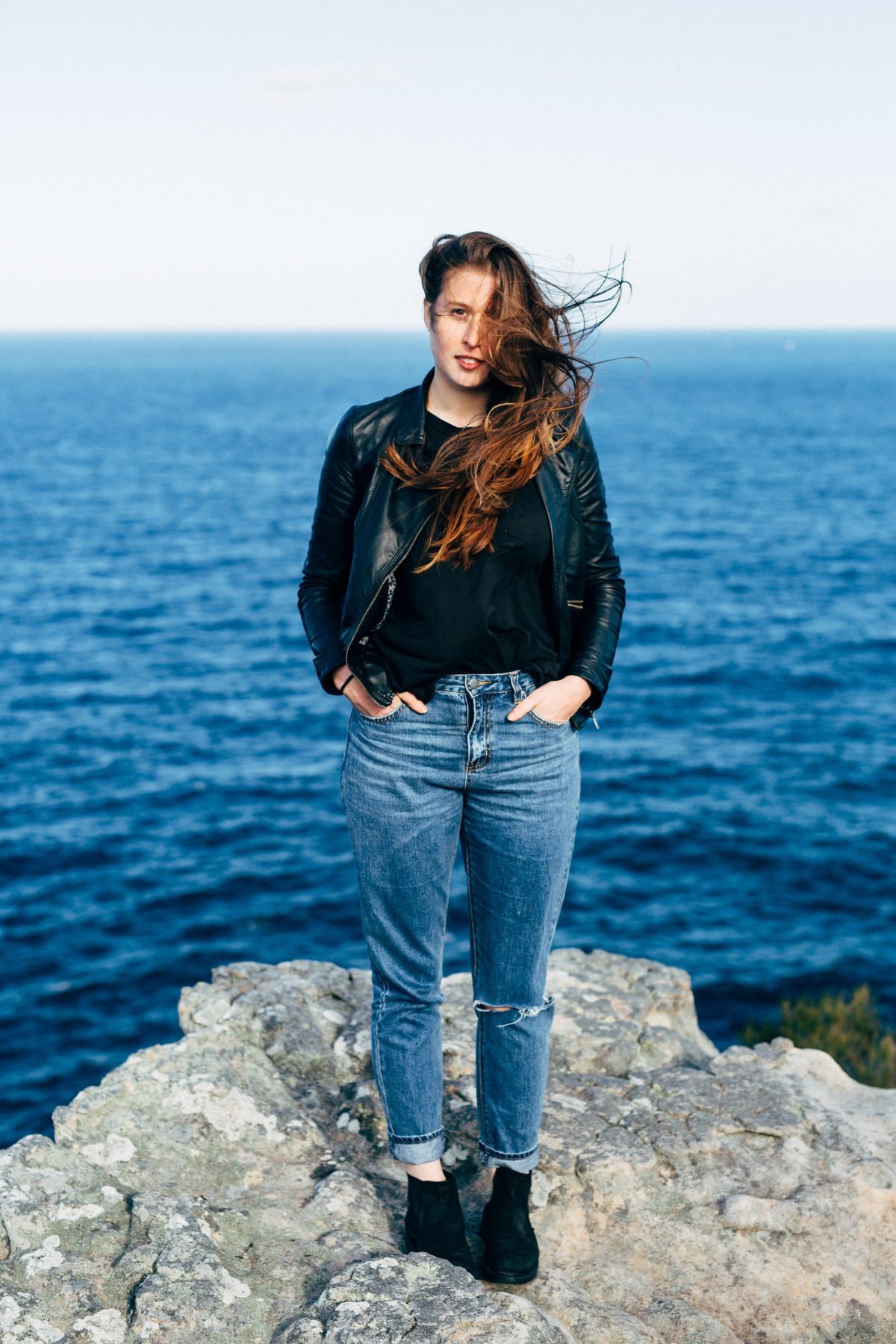 Boyfriend jeans are designed to look like they're guy's jeans, which is why they have a relaxed and sometimes slouchy fit, They also tend to have a mid-rise or low-rise waist.
This style of jeans goes way back to the 60s, and it's said that Marilyn Monroe started the trend as she wore loose jeans in favor of feminine denim styles back then.
Decades later, wearing menswear stopped being a sign of rebellion, and tomboy fashion became popular. The boyfriend trend also started, and many women were borrowing their partners' clothing items, including jeans.
After sensing a need for these types of jeans, denim manufacturers started to produce these jeans for women and called them boyfriend jeans. That's how these jeans got their names.
What Are Girlfriend Jeans?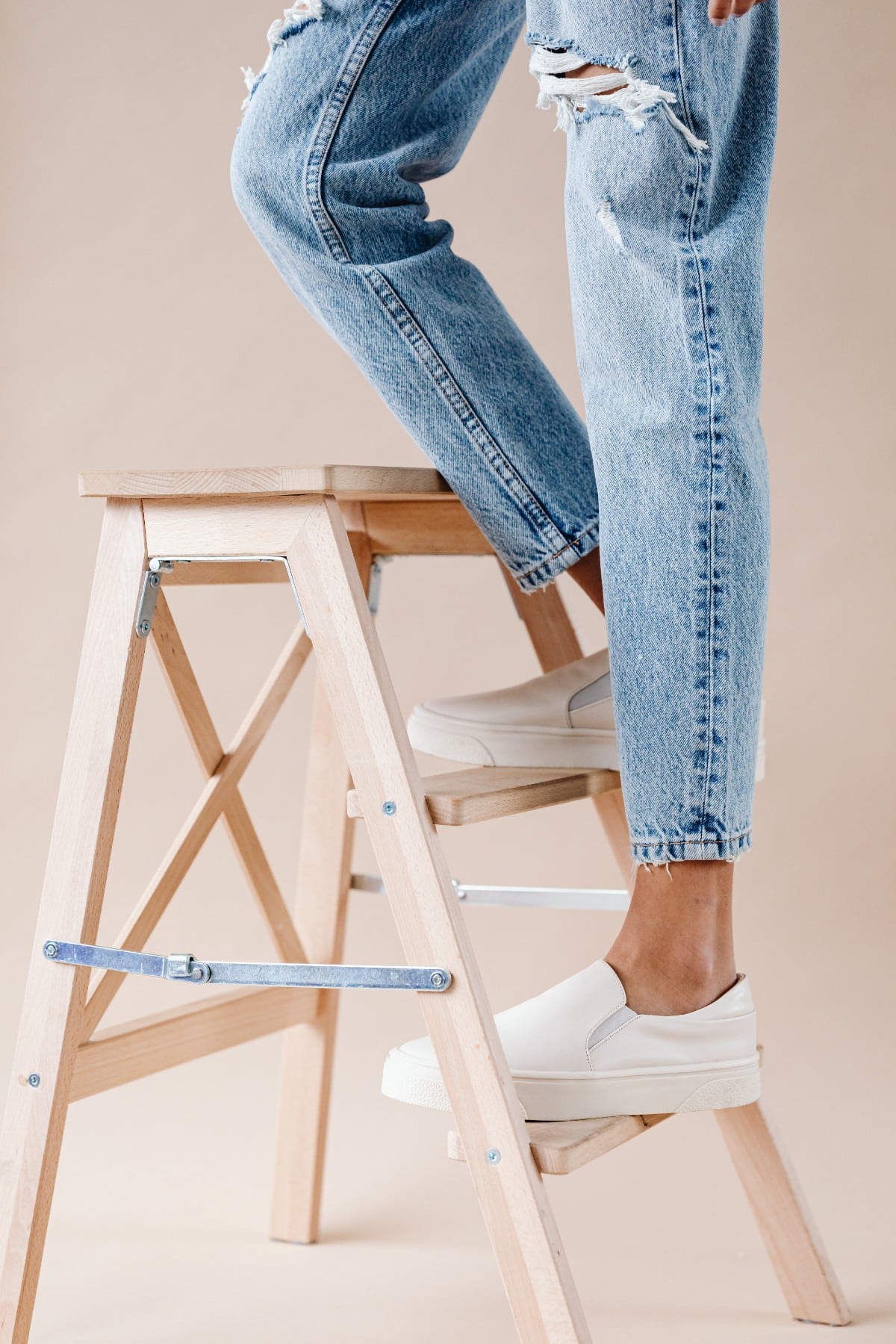 Girlfriend jeans came later than boyfriend jeans. The style didn't appear until about 2015, and its introduction was a hit.
Girlfriend jeans are essentially a spin-off of boyfriend jeans. They feature a higher waist and a more tapered cut.
On a whole, girlfriend jeans are a more feminine rendition of boyfriend jeans. Girlfriend jeans are great if you want that relaxed look of boyfriend jeans but prefer a more fitted cut.
However, different denim brands have different ways to define and name these jeans, so you might find that they're called slim boyfriend jeans in some places, but even slim boyfriend jeans might still have a boxier fit.
Girlfriend Jeans vs Boyfriend Jeans: What's the Difference?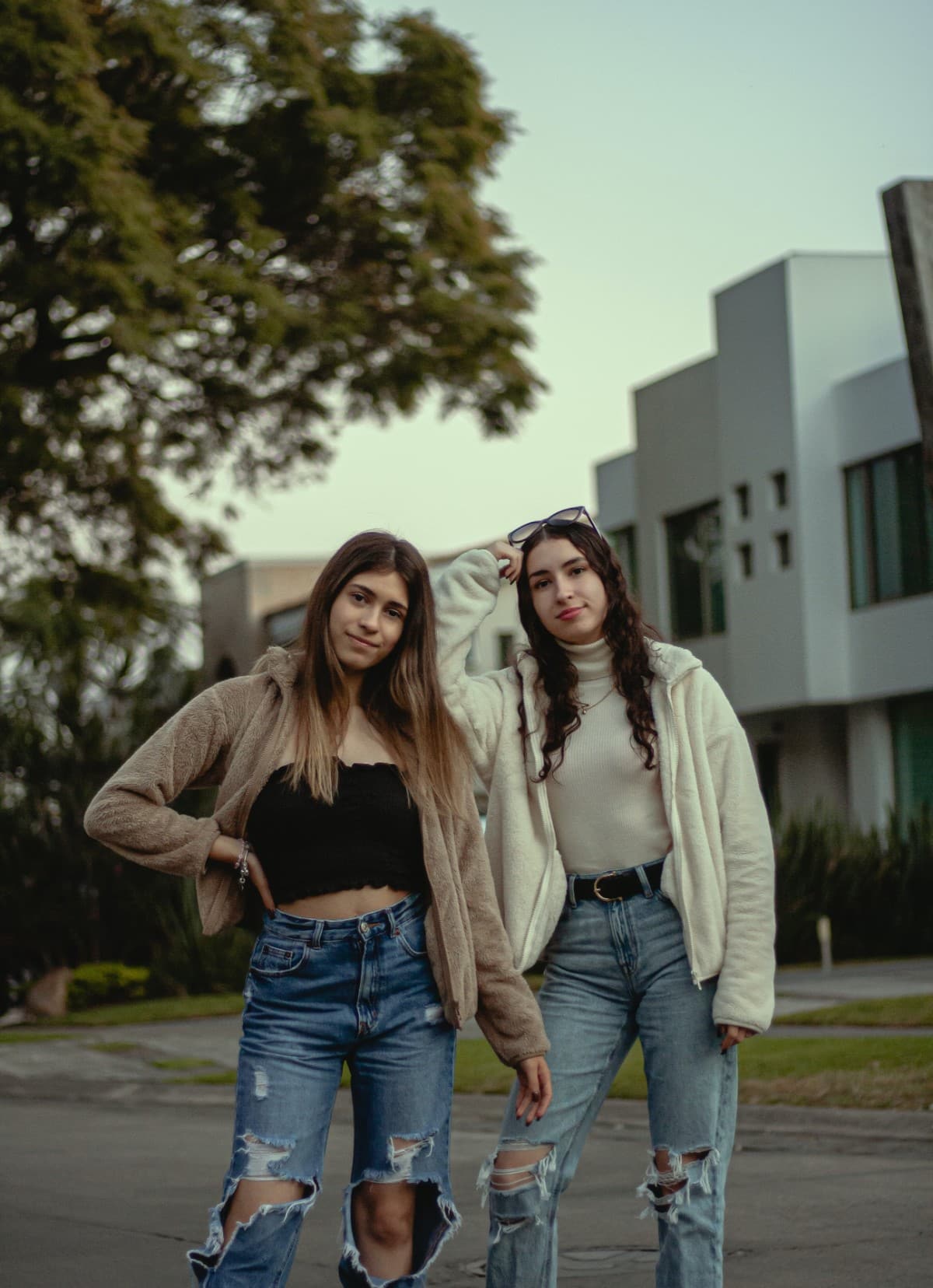 While girlfriend jeans and boyfriend jeans are very similar in style, they are different in the fit. In terms of the waist, boyfriend jeans sit lower on the waist, while girlfriend jeans tend to sit higher on the waist.
Boyfriend jeans have a more relaxed fit down the leg, and they are not tapered. Girlfriend jeans, on the other hand, are designed to be more fitted and tapered.
Which Body Types Look Best in Girlfriend Jeans?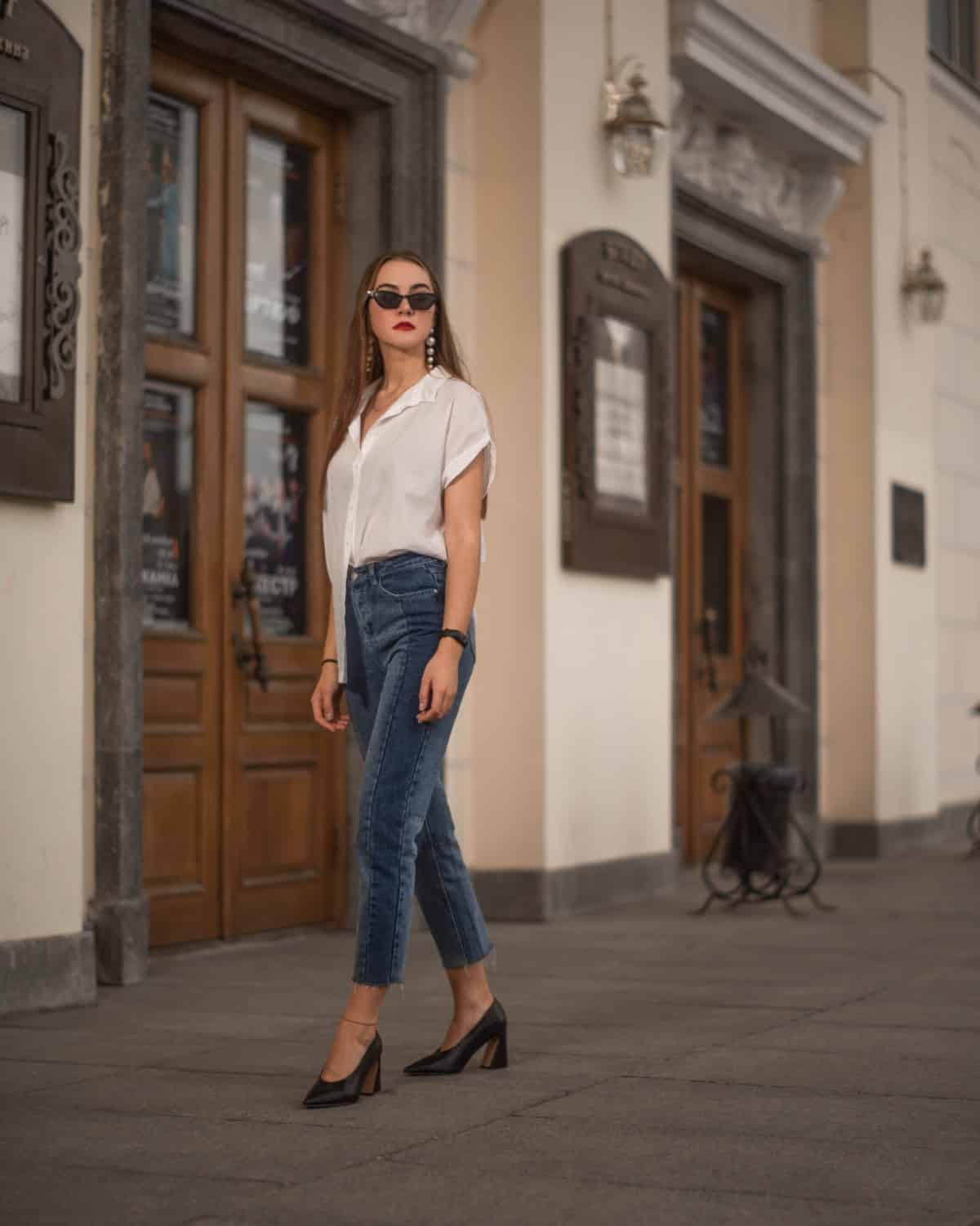 Girlfriend jeans, with their tapered cut, fit and flatter many body types. Whether you have an hourglass figure or apple shape, girlfriend jeans will make you look the bomb.
The more curve-hugging fit emphasizes your figure, and the tapered legs streamline your silhouette. The higher rise elongates your legs, so you can get that legs-for-days look you know and love.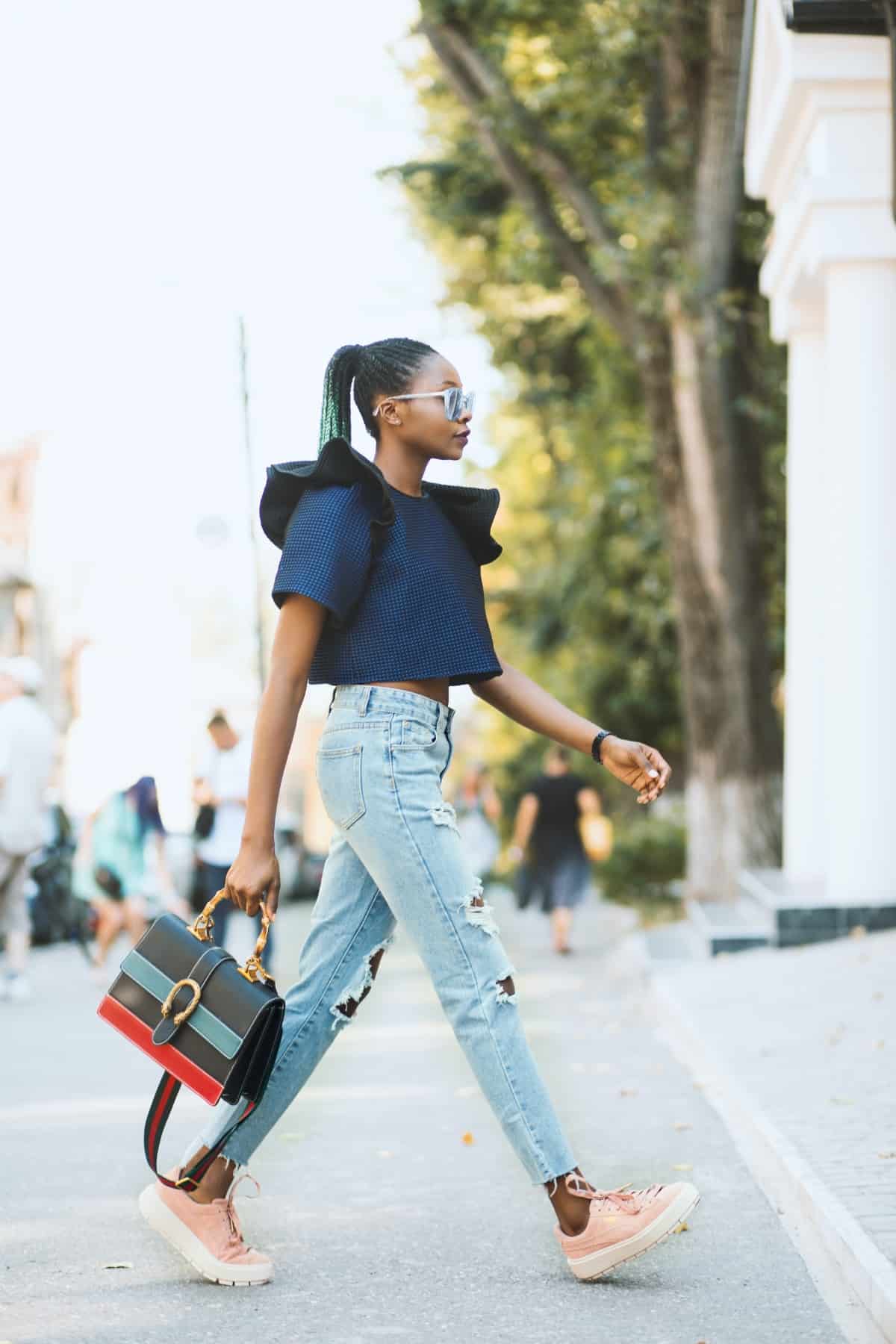 Sitting higher on your waist, they also help emphasize your waistline, which is ultra-flattering for those with the apple body shape or inverted triangle shape.
The leg opening is not fitted, which helps to balance proportions, perfect for anyone with a more top-heavy frame or a pear-shaped body.
Girlfriend jeans are also just as versatile and stylish as boyfriend jeans. You can wear them all year round, as they pair great with sandals and tank tops as well as with booties and leather jackets and coats.
You can also tap into its tomboy roots and go for a more gender-neutral look or let your feminine charm shine in them. The choice is yours.
Which Body Types Look Best in Boyfriend Jeans?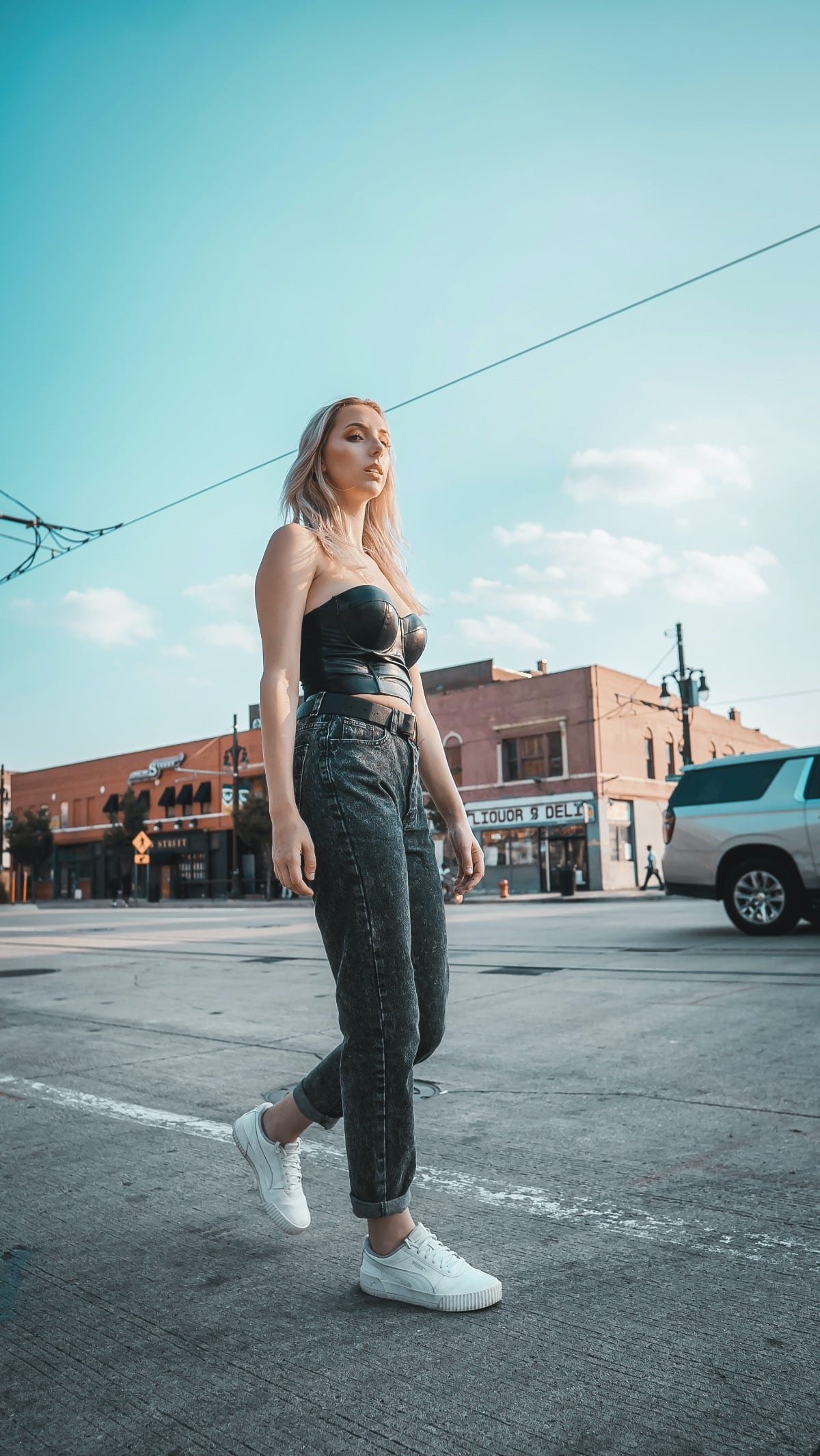 If you have an athletic build, an apple shape, or an inverted triangle body shape, you will look good in boyfriend jeans.
The relaxed fit of boyfriend jeans will help create the illusion of an hourglass shape, which flatters your athletic figure. Plus, if your thighs are curvier because of muscles, the slouchier fit of the boyfriend jeans will keep you comfy in them all day.
If you're an apple shape, the slightly boxy fit of boyfriend jeans will balance your proportions, so you won't look top-heavy. The same goes for those with an inverted triangle body shape.
Boyfriend jeans are also super versatile. You can go for the tomboy look in them, or you can make your outfit very feminine. They're also comfortable and great for the everyday.
They look great with casual sneaks and your favorite t-shirts. You can also dress them up with heeled sandals and a nice top, and you'll be ready for a girl's night out or a date.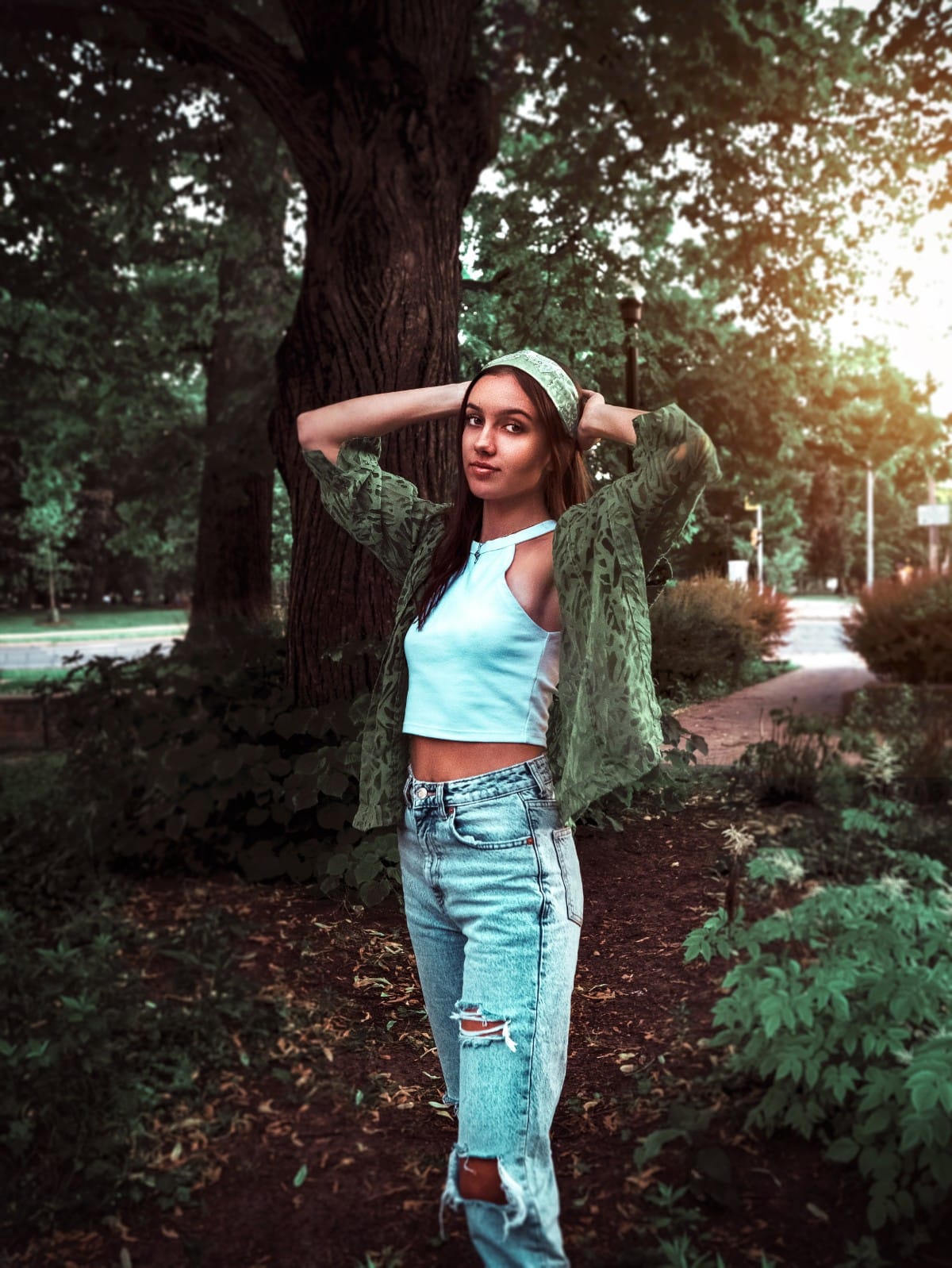 Both boyfriend jeans and girlfriend jeans are popular go-to's of many women. Whether it's the relaxed boyfriend jeans you like or the tapered girlfriend jeans that fit your style, one thing is for sure, you'll look great in them now that you know which type fits you best.
---
Check out our other guides: Best Shoes to Wear With Mom Jeans | Straight Jeans Vs Mom Jeans | Dad Jeans Vs. Mom Jeans