If you purchase one of the products recommended in this article, I might receive a small affiliate commission. Thank you for your support!
Denim is a very versatile fabric that lends itself beautifully to different garments: pants (of course), shorts, jackets, shirts, and, especially, skirts. Fortunately, you don't have to run to the store if you're in the mood for a new denim skirt. You can instead repurpose any pair, or multiple pairs, of old jeans into one.
Here are some simple jean tutorials—no advanced sewing skills needed, just your creativity.
How to turn jeans into a long skirt with 2 pairs of jeans
If you're looking for a more flared fit to your skirt, or if you're working with some particularly skinny jeans, it's best to Frankenstein two pairs of jeans together to create one skirt.
For this method, you will need two pairs of jeans, scissors, pins, a sewing machine, and topstitching thread.
Step 1: Choose one pair of jeans to make up the main body of the skirt. Cut along the inseams of both legs going up to the crotch seam. You will then cut vertically into the crotch seam, stopping before the fly-front. Mimic this same cut on the back of the jeans.
Step 2: On the front and the back, overlap one of the crotch seams over the other and pin this in place. Leave the leg seams open.
Read: How to Alter Jeans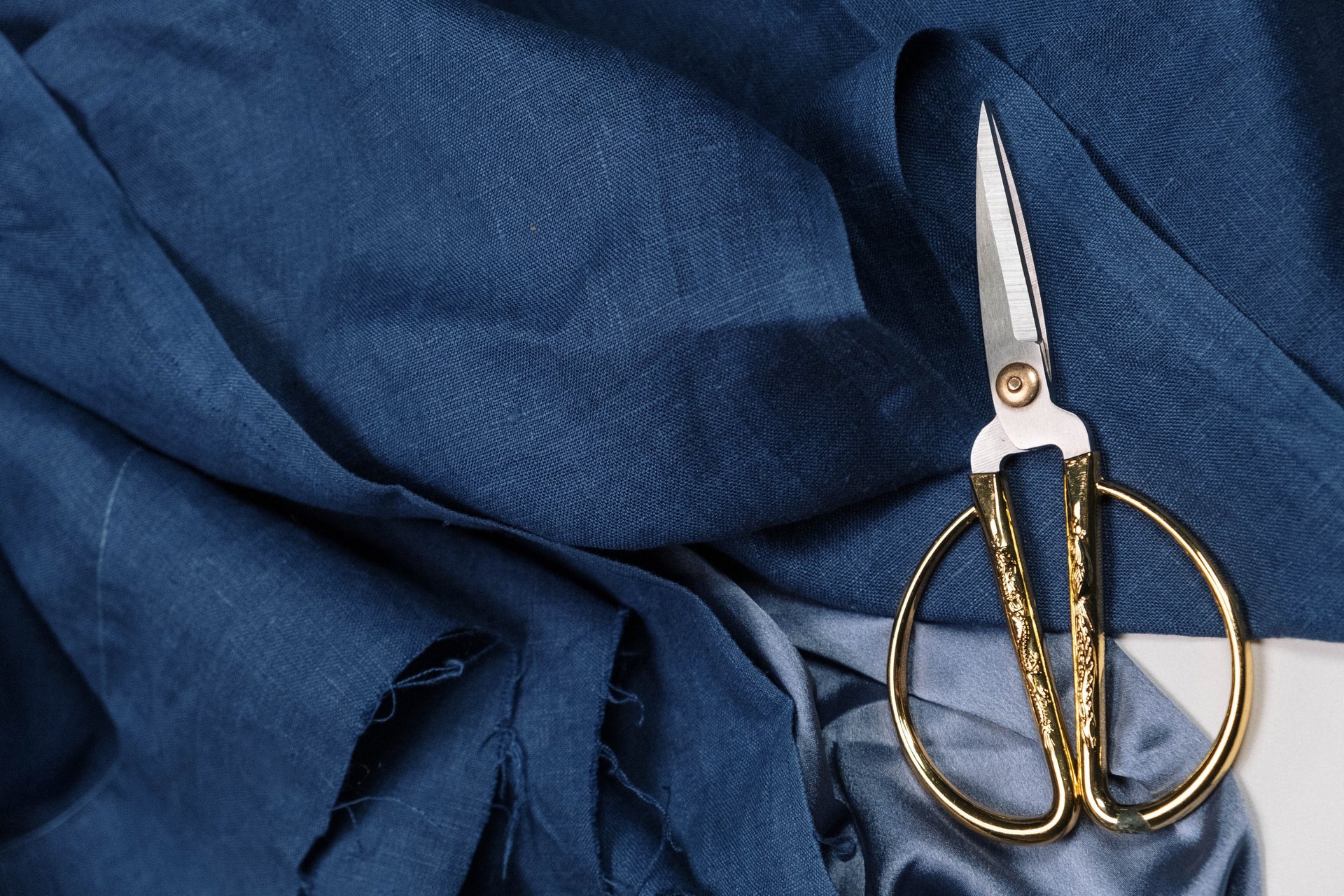 Step 3: Turn to your second pair of jeans and cut off the legs below the back pocket seams. Then cut these legs in half to create the front and back panels for your skirt.
Step 4: Place the panels behind your cut-up leg seams to the desired width you would like. Pin each panel in place, making sure not to go through both sides of the jeans.
Step 5: At your machine, carefully topstitch across the places you've pinned. Worked slowly to ensure that you're not sewing your skirt shut. You can also use contrasting topstitching threads for more visual interest.
How to turn jeans into a long skirt with 1 pair of jeans
If you're using a tight-fitting pair of jeans, this will create a simple pencil skirt. If you're recycling baggier or larger jeans, you can incorporate more flair and shape into your long skirt.
This method is similar to how to turn jeans into a long skirt with 2 pairs of jeans, the only difference is that you won't be adding any extra fabric. You will need the same supplies.
Step 1: Cut the inseams of jeans, working your scissors vertically up the crotch seam but making sure to stop below or at the fly front.
Step 2: Overlap the front crotch seams and pin them in place. Repeat this at the back.
Read: How to Dress Up Jeans for Work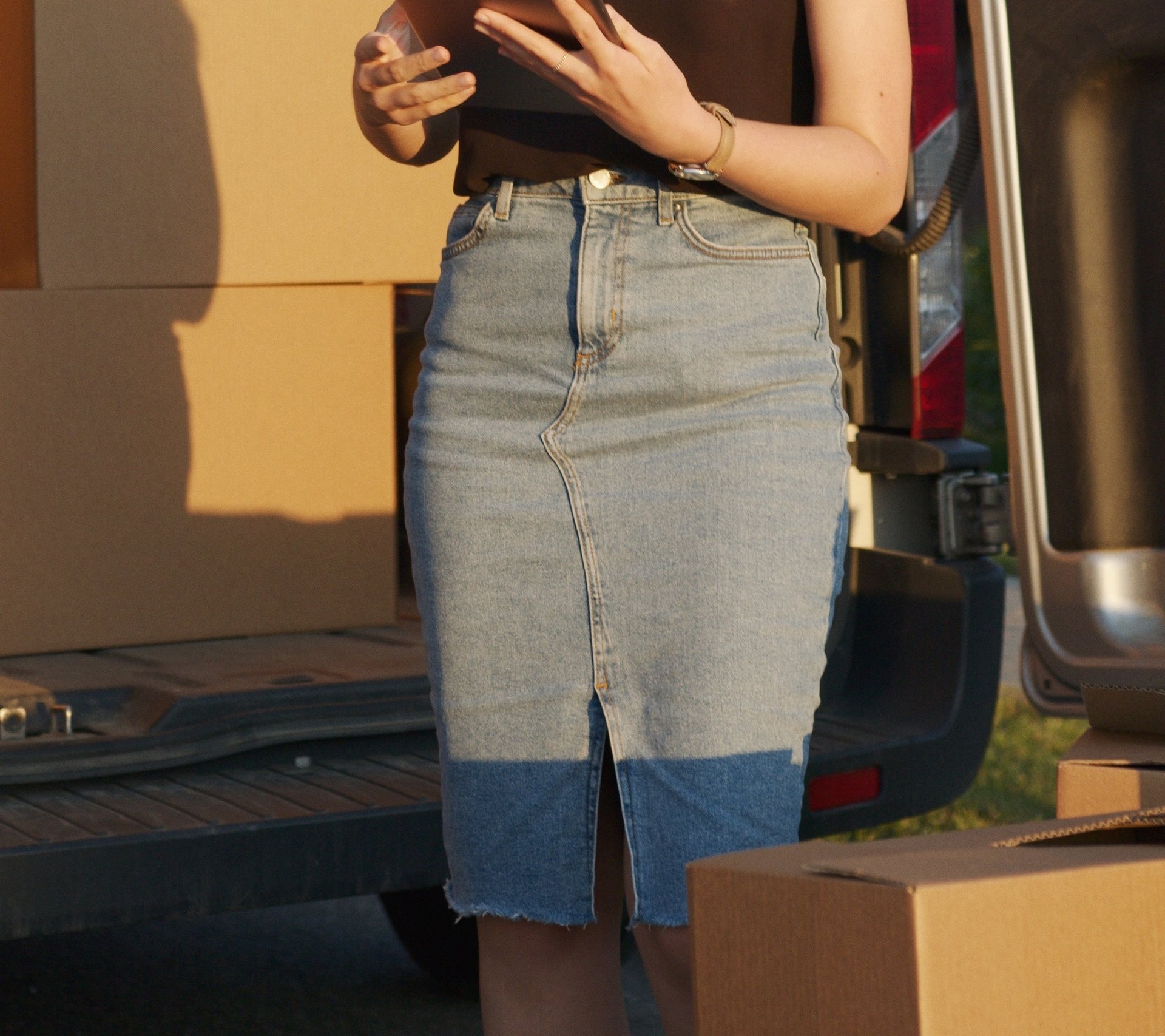 Step 3: You can choose to have a front slit in your skirt and thus only pin up the front leg seams halfway or to the knee. Pin the back seams, ensuring the finished edges are on the outside of the skirt. You can choose to either topstich your seams over one another or join them in the traditional style, with right sides facing right sides and sew from the inside.
Step 4: Sew your skirt up and voila!